« Captain Michael Scott Speicher. Be with God, Sir | Main | Friends of American Lake Veterans Golf Course 2009 »
August 03, 2009
Jack Webb Dragnet The D.I. Rare Extended Movie Trailer
Jack Webb Dragnet The D.I. Rare Extended Movie Trailer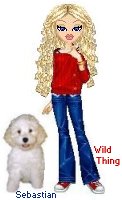 Wild Thing's comment.........
Jack Webb's military service, U.S. Army Air Forces as a crewmember of a B-26 Marauder medium bomber during World War II. In reading his BIO, it said, his part as a Marine Corps drill instructor on Parris Island in the 1957 film The D.I , was his most famous role in any film he did, and the movie is a Classic.

....Thank you Mark for sending this to me.


Mark
3rd Mar.Div. 1st Battalion 9th Marine Regiment
1/9 Marines aka The Walking Dead
VN 66-67


Posted by Wild Thing at August 3, 2009 05:45 AM
---
Comments
I enjoyed this but it is very very VERY calm compared to my stay at Parris Island in 1966 (Plt 136).
The "DI" was a good movie, but the most accurate portrayal of my Boot Camp were the training scenes in "Full Metal Jacket". Now that movie was right on.
We never had anyone shot, as in F.M.J., but we did have a couple of suicide attempts. We were told that suicide is a mortal sin, without redemption. And any Marine Recruit committing suicide will go to Marine Corps Hell; where you will be in Boot Camp for eternity. I, for one, am a "Believer".
Semper Fi and "Fair Winds and Following Seas",
Steve
Posted by: SSgt Steve, USMC(P) at August 3, 2009 09:48 AM
---
A great movie and a great actor, thanks WT and Mark.
Looking back 16 weeks isn't long enough but it had to do, the meat grinder needed meat. Boot for me was utter chaos, no movie can depict the real thing, close but no cigar!!!
Had one prior service guy go off on the range and start shooting at the enemy downrange marking targets, he was pounced on and hauled off in a straight jacket, nobody was hurt and it was for real bullets, another pulled the pin on a frag, dropped it in the pit and the DI saved our asses, he cooly picked it up and threw it.
My DI was 'Brownboot' Army, 25th Inf Div. a former Korean war infantryman fresh back from a Vietnam tour. He was from Puerto Rico, hard as nails and the guy had a punch that stung. I wasn't the only recruit to get knocked on my ass, punched in the gut or rapped alongside the head when I screwed up, Army regs prohibited the practice but transitional rules existed. He was pure hell, I was singled out in bayonet training and he constantly challenged me, doing it wrong meant a good thumping by the Sgt just for realism and to set the example for the rest of my peers. Pugel Sticks? Never heard of them, it was an M14 with blade attached. I spent hours in the barracks after hours practicing the moves, every day Sgt. Navas would yank that protective sheath off my mounted bayonet, point to his heart and say "right here", stick it right here!!! One day I took the buttons off his starched blouse in his designated area then dodged his parry, I had the spirit of the bayonet and he knew it. I did honestly try to kill the man. From then on he picked on someone else, somehow I graduated from boot. That DI and his assistant saved many a life with their hardcore treatment, I hated the man at the time but have come to love him and his methods.
Too all the good DI's, that was one hell of a job you had to do, thank you.
Bet you guys still check that gig line:)
Posted by: Jack at August 3, 2009 11:41 AM
---
The only mistake I could find in the movie, the rank of Tech Sergeant. That rank was discarded after World war 2. He should have been a Staff Sergeant (E-5). Also upon further reflection, It may have been changed for the movie because of Staff Sargeant Matthew McKeon from Plt 171.
More importantly, for the Marine Corps, this film was made 1 year after the Ribbon Creek affair. Where Marine Recruits died during a nighttime exercise.
So if the movie was somewhat biased it was an attempt to put meaning to the pressures of Boot Camp and what they attempt to do. Even Lt.General Puller testafied at Mckeon's Court Martial and in favor of the Drill Instructor. Mckeon was a good Marine, he served in World War 2 and Korea with honor.
When I went in, 1963, we had three Drill Instructors, Staff Sargeant Dunn, Staff Sgt. (E-5, this was a time when the rank structure was changing, they made the old rank of corporal to lance Corporal E-3 and Corporal was now E-4. he made full Staff Sargeant before we graduated to E-6). Sargeant Rex and Sageant Winston, these two were Sargeant (E-5). Sargeant Winston was one of the first Black Drill Instructors in the Marine Corps. We were always threatened with a trip to Ribbon Creek but never made it.
All in all I owed my Drill Instructor something like 10,000 bends and thrusts. I hope he aint waiting because at my age I don't think I could do one (1).
Posted by: Mark at August 3, 2009 04:21 PM
---
SSgt Steve, USMC, thank you. I want to see
both of the films again. It has been awhile
and I could make it a DI weekend. heh heh
Posted by: Wild Thing at August 3, 2009 07:53 PM
---
Jack, thank you so much for sharing about
your DI.
Posted by: Wild Thing at August 4, 2009 12:34 AM
---
Mark, oh wow that is interesting.Mark
thank yuo for the added information
about when they made this and about
Ribbon Creek.
". I hope he aint waiting because at my age I don't think I could do one (1)."
That is what Nicholas says too.He
goes to the gym three days a week but he
has had to change most of his workout due
to past injuries.
Posted by: Wild Thing at August 4, 2009 12:39 AM
---