« Sean Hannity's Freedom Concert in Dallas, Texas with Billy Ray Cyrus | Main | Obama a Disgrace...He Busses in Plants To His Townhall »
August 12, 2009
In Country Afghanistan With Our Troops
Insurgents Caught Planting Explosives
Helicopter gun camera video footage released today shows the deliberate steps International Security Assistance Force personnel took when countering the threat of Improvised Explosive Devices (IED) placed by two insurgents Aug. 5 along a road in southern Zabul province, Afghanistan. Scenes include an Attack Weapons Team of helicopters assigned to the 82nd Combat Aviation Brigade of Task Force Pegasus observing and engaging two insurgents emplacing an IED, destroying them and eliminating the threat.
.

Patience Needed to Beat Taliban, McChrystal Says

The Taliban will not win the war in Afghanistan, the commander of NATO and U.S. forces there said in Kabul today.
"We will win. The Taliban won't win," Army Gen. Stanley A. McChrystal said during an interview on National Public Radio's "Morning Edition."
Still, he acknowledged, the struggle against the Taliban and their al-Qaida allies will be long and hard, with good and bad days, good and bad months, and the tragedy of civilian and coalition casualties.
The International Security Assistance Force is facing an aggressive enemy, NATO officials in Kabul said. The Taliban are employing complex tactics, and are gaining momentum in some parts of Afghanistan. "However, in those areas and others, insurgents face their own problems in terms of public support, cohesiveness and their ability to sustain their morale and fighting capacity," said Air Force Lt. Col. Tadd Sholtis, an ISAF spokesman.
The insurgents have achieved some momentum in recent years in southern and eastern Afghanistan. But recent ISAF operations in Helmand province have reversed some of these gains, officials said. Northern and western Afghanistan and the area around the capital of Kabul are relatively stable, he added.
"The fact that we've witnessed recent attacks in those areas underscores the fact that we cannot adopt a static approach to counterinsurgency operations against an adaptive enemy," Sholtis said. "We need to partner with the Afghan government to reinforce success in the areas we hold in order to build lasting foundations for stability. But we also need to be able to help the developing Afghan national security forces establish control of contested areas."
Patience is needed, as the effort in Afghanistan will take years, and one key to it is growing the Afghan security forces, McChrystal said. "This is a job that takes not only resolve, it takes patience and courage – it takes military and political courage to do this," he said.
The effort in Afghanistan will not be won by military force alone, and certainly won't be over by taking an enemy capital, the general noted. "You are actually fighting to convince people to support their government," he explained.
Afghan forces are key to the effort. Commanders in Regional Command South, an area of intense effort against the Taliban, want more Afghan soldiers. American, British and Danish forces are fighting alongside Afghan soldiers and believe they are doing well, McChrystal said.
The general also told NPR that he will delay the strategic assessment he's conducting for Defense Secretary Robert M. Gates until after Afghanistan's Aug. 20 national election. "I asked to delay that so that I'd be informed of what happened in the elections, because I thought it was such a data point," he said. "My overall read of the situation here would be much better if I could have that in the rear view mirror to look at."
McChrystal also said he will look at areas where insurgents are setting up, or attempting to set up, shadow governments. Other "data points" include levels of violence, the growth of Afghan security forces, support for governance, the number of children in school, commerce and so on. "It's extraordinarily complex to try to put together a clear picture," the general said.
.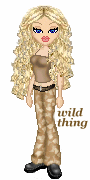 Wild Thing's comment........
I wish with all my heart that our troops could have a different CIC.
Posted by Wild Thing at August 12, 2009 06:45 AM
---
Comments
Chrissie, our troops don't have a CIC. They're just winging it until we elect a real one.
Posted by: Eddie (Obama Hater) at August 12, 2009 01:02 PM
---
AIRBORNE! Do it to 'em 82nd Airborne Apaches.
I want to like and have confidence in Gen. McCrystal. There are a few items about him that worry me, like his adherence to no shooting if civilians are in the area. I hope he is not one of those generals who will do anything for another star. I want him to do what is right for the mission and the troops. If he violates either and is an obama asskisser than he needs to be gone. I don't care if he was SpecOps commander. I have my fingers crossed that he is a good commander and will do as well in Afghanistan as Gen Petraeus did in Iraq.
Posted by: TomR at August 12, 2009 01:26 PM
---
That was beautiful. Only thing it was too bad they had to wait so long to engage.
Posted by: BobF at August 12, 2009 04:24 PM
---
Hi, just got back from summer training at Ft. McCoy. I got a Commander's Coin from the 207TH RSG Commander (A Full Bird Colonel).
Posted by: JohnE PFC U.S. Army at August 12, 2009 07:12 PM
---
Aw did it hurt just a widdle bit!!!! I know where 535 more scum reside.
Oorahh!!! JohnE, congrats on the coin, thanks for serving and welcome back.
Posted by: Jack at August 12, 2009 07:22 PM
---
All right John, way to go.
Cuchieddie nailed it, they don't have a CIC, all they have is a vacant chair, they are indeed winging it.
Posted by: Mark at August 12, 2009 09:40 PM
---
JohnE PFC U.S. Army, oh wow, that is
fantastic.
Welcome back too and good to see you.
Posted by: Wild Thing at August 13, 2009 12:03 AM
---