« Reports From Some of Townhalls and Getting Our Voices Heard | Main | National Guard Recruiting for 'internment' Cops »
August 10, 2009
How Obama Marxism Works 101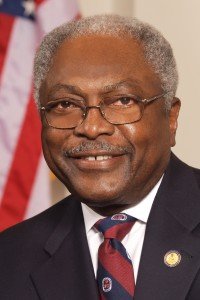 Congressman James E. Clyburn
How Obama Marxism Works 101
From: "Mitch Stewart, BarackObama.com" info@barackobama.com
To: XXXXXXXXXXX
Sent: Sunday, August 9, 2009 2:44:16 PM
Subject: Visit Rep. Clyburn's office in Florence

Friend --
All throughout August, our members of Congress are back in town. Insurance companies and partisan attack groups are stirring up fear with false rumors about the President's plan, and it's extremely important that folks like you speak up now.
So we've cooked up an easy, powerful way for you to make a big impression: Office Visits for Health Reform.
All this week, OFA members like you will be stopping by local congressional offices to show our support for insurance reform. You can have a quick conversation with the local staff, tell your personal story, or even just drop off a customized flyer and say that reform matters to you.
We'll provide everything you need: the address, phone number, and open hours for the office, information about how the health care crisis affects your state for you to drop off (with the option of adding your personal story), and a step-by-step guide for your visit.
According to our records, you live near Rep. James Clyburn's office in Florence, SC.
Sign up now to visit Rep. James Clyburn's office in Florence this week.
(Not your representative, or think there might be another office that's easier for you to get to? Click here to find a different office.)
As you've probably seen in the news, special interest attack groups are stirring up partisan mobs with lies about health reform, and it's getting ugly. Across the country, members of Congress who support reform are being shouted down, physically assaulted, hung in effigy, and receiving death threats. We can't let extremists hijack this debate, or confuse Congress about where the people stand.
Office Visits for Health Reform are our chance to show that the vast majority of American voters know that the cost of inaction is too high to bear, and strongly support passing health reform in 2009.
Don't worry if you've never done anything like this before. The congressional staff is there to listen, and your opinion as a constituent matters a lot. And if you bring a friend, you'll have more fun and make an even greater impact.
Click below to sign up for an Office Visit for Health Reform:
Wherever you live, these visits matter: Many representatives are pushing hard toward reform, and they are taking a lot of heat from special interests. They deserve our thanks and need our support to continue the fight. But those who are still putting insurance companies and partisan point-scoring ahead of their constituents must know that voters are watching—and that we expect better.
Earlier this week, the President wrote that "this is the moment our movement was built for" and asked us all to commit to join at least one event this month. This is the way to answer that call, and rise to the challenge of this moment together.
Thank you for going the extra mile when it matters the most,
Mitch
Mitch Stewart
Director
Organizing for America
.
A message from Mitch Stewart, Director of Organizing for America, on the recent events at health care town halls.
.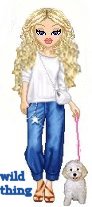 Wild Thing's comment.......
LMAO I can't help it, to me this is serious yessss but also very funny. These followers of Obama cannot think, they have to have a script to read, notes to follow if they speak. I guess the only job with Obama where he does not give them a script would be in the THUG dept. they don't have to say anything just get up close and personal and SHOVE and push.
A little child would know what to say if they care about something. But these adults for Obama........... I mean oh my gosh. Can you imagine the GOP telling us what to say? Never happen. hahahaha
For you Obama people trying so hard to get your comments accepted at this blog. Try making your comment without attacking the people that are a part of this blog. Your insults to those that comment is getting old and we might have to have a sit down with you and see if you are worthy of medication to go on for another 5 years. That is within Obamacare's plan is it not?

That Mitch jerk is the one spreading lies. Rememebr this post a few days ago.....
Think Progress, MSNBC 'Manufacture' a Story With Putative Smoking Gun 'Mob' Memo

Shame on you Mitch for keeping this fabricated lie of yours and Obama's going.
I posted the name of the article and where it could be found in my comment at YouTube. heh heh we will see how long it stays there.

And BobF. sent this and we can vote on the POLL. It is zooming for our side right now.
There is a Poll at Washington Times on the outrage over Health Care.
Washington Times Poll on the outrage over health care.

.....Thank you BobF, for sending this to me.

BobF
SMSgt, USAF
1973 - 1999

Posted by Wild Thing at August 10, 2009 06:40 AM
---