« CIC Obama Calling it War on Al-Queda Now Facing Taliban Terrorism on Rise | Main | Sen Arlen Specter in Lebanon PA. TownHall Meeting Aug 11, 2009 »
August 11, 2009
Hillary in Congo "Hillary Clinton: I'm Secretary of State, Not Bill " ~ Bill in Las Vegas
Hillary Clinton: I'm Secretary of State, Not Bill
Perturbed by a question about her husband's thinking, the secretary of state said she's not visiting the Congo to channel the former president.

KINSHASA, Congo -- U.S. Secretary of State Hillary Rodham Clinton's temper flared on Monday when a Congolese university student asked her for her husband's thinking on an international financial matter.
A week after former President Bill Clinton traveled to North Korea to secure the release of two detained American journalists and stole the limelight from the start of his wife's first trip to Africa, Clinton was clearly displeased by the question at town hall forum in Kinshasa.
You want me to tell you what my husband thinks?" she replied incredulously when the male student asked her what "Mr. Clinton" thought of World Bank concerns about a multi-billion-dollar Chinese loan offer to the Congo.
"My husband is not secretary of state, I am," an obviously annoyed Clinton said sharply. "If you want my opinion, I will tell you my opinion. I am not going to be channeling my husband."
The question was left unanswered as the moderator of the event quickly moved on.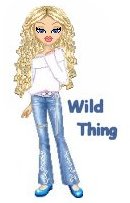 Wild Thing's comment........

Bwaaaahahahahahahahaa
LMAO oh my gosh, this is a a classic Hillary. Look out Bill I don't think she liked all the attention you got going to N. Korea.
Whew she sure does have a temper. Adn what the heck is she doing she is sitting all slumped in her chair like that. It looks odd to do that at an event no matter what the thing is about.
Oh wait look what as at Drudge. Bill Clinton 63rd birthday bash. Well he doesn't have to be concerned with Obama carre but mabe Hillary care might not be too healthy.
Bill Clinton Celebrates His 63rd in Las Vegas
LAS VEGAS – No one can say former President Bill Clinton doesn't know how to throw a birthday party for former President Bill Clinton.
Mr. Clinton is in Las Vegas on Monday as one of the marquee speakers at the National Clean Energy Summit, put together by Harry Reid of Nevada, the Senate majority leader. The event has drawn a pretty impressive turn-out, from former Vice President Al Gore to the wealthy oilman T. Boone Pickens.
But it became clear that something else was afoot in this sweltering desert city when some of Mr. Clinton's friends – the kind who would appear not to have a particular interest or expertise in the kind of summit Mr. Reid has arranged – were spotted on the Vegas strip.
Turns out Mr. Clinton decided to celebrate his 63rd birthday with a dinner at one of this city's hottest – and most pricey – restaurants: Craftsteak at the MGM Grand hotel. How pricey? The 8-ounce wagyu New York strip steak goes for $240. (Potatoes and other sides are extra.)
Among those who are on the list:
Terry McAuliffe, the former leader of the Democratic National Committee who is Mr. Clinton's long-time friend and golfing buddy
Paul Begala, a senior adviser from his 1992 presidential campaign
John D. Podesta, a former White House chief of staff under Mr. Clinton
Haim Saban, a friend, Hollywood executive and significant financial contributor to Mr. Clinton and his efforts
Steve Bing, the Hollywood media mogul who has become one of Mr. Clinton's best friends and regularly lends him his private jet. (Most recently, Mr. Clinton used the jet for his trip to North Korea, where he helped negotiate the release of two American journalists who worked for Mr. Gore.
Hillary Rodham Clinton, the secretary of state, is in The Congo, as part of her trip to Africa, and thus will miss the celebration. No worries. Mr. Clinton might be celebrating on the strip on Monday, but his actual birthday is not until Aug. 19.
Posted by Wild Thing at August 11, 2009 05:55 AM
---
Comments
This is hilarious, she just can't get away from her husband. She has been dealing with the NORKs for awhile and made no progress. Slick goes over and affects the release of Algores reporters and calms down kim dong ilk, while she is prancing around under her mantle of Secratary of State. She has got to be the most ineffective Head of State we have had since Madaline Halfbright.
Slick showing up in North Korea had to be the biggest embarrassment to her, just love it when a plan comes together.
Posted by: Mark at August 11, 2009 07:41 AM
---
I get the feeling her reaction was not about only that stupid question, which I really don't blame her for being pissed off about...but she could have handled it better.
Thing is our Prez. Zero is basically Mr. Untouchable except for a few at FOX when he makes a big goofup (hard to miss since he's on teevee 24/7). Hillary will be reminded of this 24/7. Zero likes to surround himself visually with idiots (Biden) so he looks smarter (Biden) and sent her off on a permanent world tour.
We will probably never know why she sold out and didn't fight the way the Obummer crew stole the nomination from her, but its been a disappointment. She has her flaws and I don't agree with her on many things, but I don't think she hates America and is a communist.
Posted by: Eden at August 11, 2009 07:56 AM
---
Hearing the shrill voice AGAIN sent shivers up my spine.:o( This is what slick must hear often at home: "...put the toilet seat down!.." "..put the cap back on the toothepaste!..". I can't even imagine.....But also it reminded me of the jerk's "I WON" comment. So pompous, assuming and arrogant! These types of communications certainly do not make one proud of its representatives, no matter whose mouth they spew from ...
Posted by: jan at August 11, 2009 08:15 AM
---
Little bit of a short fuse she has, huh? They tried to swing it with the translator misinterpred the question from the student, but we know different. Shrillary looked like a bruised blueberry in that halloween getup she was wearing, didn't she?
Posted by: Lynn at August 11, 2009 08:20 AM
---
She just looks plain sloppy. As Sec of State, she represents our nation and should look her best. You never saw Condi looking like that.
Posted by: BobF at August 11, 2009 09:24 AM
---
Gawd - I saw Hilary in her little meltdown too! What's with the slouching? She looked like a dishevelled shrill in the grips of a menupause episode. This is so unlike the controlled/contrived Hilary we are normally used to.....in Oz at least. :-/
Posted by: Lynette in Australia at August 11, 2009 09:34 AM
---
PMS24-7 from the madam, da pimp stole her thunder!!!
Posted by: Jack at August 11, 2009 11:12 AM
---
She's DEFINITELY in her menopause plump up mode, and looks thoroughly disinterested in being there. Bill's in Vegas, she's in the Congo...LMFAO "Party On Garth!!" She's always had 'class'.... PFFFFFFT!!! Ask the Secret Service guys she considers as her dogs... Bill only 'hits' that when he's got SERIOUS beer goggles on, and he's done his obligatory "Yes, Hillary dear, you are the boss, you wear the pants...." ten times.
Posted by: pontiff alex at August 11, 2009 11:24 AM
---
Always upstaged by Bill! ("I'll get you, my pretty, and your little dog too!" if you point that out.)
Posted by: Anonymous at August 11, 2009 12:05 PM
---
Hearing the shrill voice AGAIN sent shivers up my spine.:o( This is what slick must hear often at home: "...put the toilet seat down!.." "..put the cap back on the toothepaste!..".
It almost makes his indiscretions forgivable.
Posted by: Curmudgeon at August 11, 2009 12:25 PM
---
What we see in this short clip is arrogance at it's extreme. She exhibited a total lack of class and statesmanship. The Congolese student asked a question that should have been answered in an honest and diplomatic way. Slouching with those monstrous thighs on display is sickening. She should have been standing and replied in a manner at least as unemotional way as it was asked.
Hillary does sadly represent what we have for a government. Narcissism, "I won" and "I am Secretary of State" are utterances that give away the true attitude of our "government servants".
Posted by: TomR at August 11, 2009 03:33 PM
---
I can go along with the answer that it was a mis-interpretation, that being said it could have been handled a little better.
Posted by: Bob A at August 11, 2009 08:16 PM
---
Someone should have said, 'hey coach', when Tenneessee pulled that trick play on Buffalo what were your thoughts.
Lynn is right she has a short fuse, hehehehe. love it.
Posted by: Mark at August 11, 2009 09:46 PM
---
The LYING sleeps tonight in Africa? "I'm surrounded by idiots!" - The Lion King / Scar
Posted by: darthcrUSAderworldtour07 at August 11, 2009 10:30 PM
---
LOL you all are wonderful!!!

Hahahahahahaha love your comments.
Posted by: Wild Thing at August 11, 2009 11:37 PM
---
They don't call her "America's Mother-in-Law" for nothin'!
Posted by: Rick at August 12, 2009 02:30 AM
---