« Carbon Traders Arrested for Tax Fraud | Main | Dictator Obama Fires Back at Political Critics »
August 21, 2009
Convicted Terrorist of Bombing Pan Am Flight 103 Released
Terrorist Celebrated in Libya
The terrorist convicted of taking part in the bombing of Pan Am Flight 103 was released from prison by Scotland. Randall Pinkston reports on the controversial greeting he received in Libya.
Anger at Lockerbie Bomber, Abdel Basset al-Megrahi Welcome

Relatives of those who died in the bombing of a US plane over Lockerbie voiced anger as the man convicted of the attack was welcomed home in Libya.
Crowds in Tripoli greeted Abdelbaset Ali al-Megrahi, after he was freed from prison on compassionate grounds. The son of Libyan leader Col Muammar Gaddafi called his release a courageous step by Scotland and Britain. But there was angry reaction from families of those killed in the bombing.
Most of the 270 people who died when Pan Am Flight 103 blew up over Lockerbie in 1988 were Americans.
Mr Obama said Megrahi's release, eight years into his life sentence, was "a mistake".
Megrahi, who had changed from tracksuit he wore to leave Greenock prison in Scotland into a dark suit, was met by Col Gaddafi's son. "I would like to thank the Scottish government for its courageous decision and understanding of a special human situation," Seif al-Islam Gaddafi was quoted as saying. There was a considerable amount of new evidence to show that he was innocent, he is reported to have added. Megrahi was then taken to his family home where his wife, Aisha, said she was "overjoyed".
"It is a great moment, which we have been waiting for for nine years," she said. "The house is full to bursting, everyone who loves Abdelbaset is with us." 'An insult'
But relatives of those who died voiced growing anger and outrage at the decision to release him.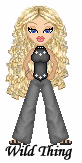 Wild Thing's comment......
I feel so badly for the famlies of the victims of this terrorist.
Posted by Wild Thing at August 21, 2009 04:44 AM
---
Comments
What got into Scotland's mind? Why are they releasing this monster? So he's dying-people die all the time--just like those he killed at Lockerbie in 81 (i read somewhere that Ashley Judd was suppose to have been on that flight but wasn't.) Now, that being said, what's to stop him from strapping a bomb on himself and becoming a martyr suicide bomber? What's he got to live for if he's just going to die?
Posted by: Lynn at August 21, 2009 08:20 AM
---
Of course Libya celebrated his return. Another stripe on the Paper Tiger.
Apparently all of us who do not want our way of life destroyed and taken over by Islamofascists, are definitely on our own.
Oh, Scotland! What a sad day for you.
Posted by: yankeemom at August 21, 2009 08:21 AM
---
And our Dear Leader expressed his displeasure at this. Why didn't we demand his extradition to the U.S. (preferrably Texas)? Force the plane down in a NATO country and take posession of this POS? He seemed to have more spring in his step when he got off the plane in Tripoli than when he got on it. What a crock.
Posted by: Jim at August 21, 2009 08:38 AM
---
The West is committing cultural suicide. Too many of the West's leaders seem to be on a one-sided mission to pacify islam. Every step we take to acknowledge them results in islam demanding further steps.
This incident is also another grand example of why there should be death penalties for criminals. Life sentances can become a farce at the whim of high officials and weak courts.
Here in Texas we have the death penalty and we do execute. One multiple killer's death sentence was reduced to life when the SCOTUS put a halt to executions. Years later a three person board granted him parole. Within days he killed a young woman in Waco and was the main suspect in the disappearance of another. He was soon recaptured, retried, given the death penalty and executed. Executed killers commit no more crimes.
Posted by: TomR at August 21, 2009 12:50 PM
---
Lynn, I really am shocked at Scotland
to do this. I don't blame the country
but the person that had the power to
do such a thing.
OH my gosh Lynn this is just so horrible.
I think your right about Judd.Also the son
of the man that was a regular on the TV show
"Bewitched" was on that flight and was killed
and his Dad died a short time after that
from heartache.
Posted by: Wild Thing at August 21, 2009 07:52 PM
---
Yankeemom, you said it!!
It really has become exactly what you
said.
"Apparently all of us who do not want our way of life destroyed and taken over by Islamofascists, are definitely on our own."
Posted by: Wild Thing at August 21, 2009 07:53 PM
---
Jim, yes it is the first time Obama said
he didn't like something when he needed to.

Posted by: Wild Thing at August 21, 2009 07:55 PM
---
Tom, I agree a thousand percent.
This now will send a huge message
to the terrorists. Open field.
Posted by: Wild Thing at August 21, 2009 07:57 PM
---