« Obama's Spending Plans Will Nearly Double the National Debt | Main | Jon Voight at Hannity's Freedom Concert ~ Video »
August 25, 2009
Congressman Eyes Lawsuit Over Number 44's Eligibility
Rep. Trent Franks, R-Ariz
Congressman eyes lawsuit over president's eligibility
Republican finds birth certificate sizzling topic at Arizona town hall
WASHINGTON
U.S. Rep. Trent Franks, R-Arizona, told a townhall meeting in Kingman yesterday he is considering a lawsuit to establish Barack Obama's eligibility for the presidency.
Franks said there is conflicting evidence on the question of Obama's status as a "natural born citizen."
His allusion to the possibility of a lawsuit forcing release of Obama's original, long-form birth certificate is as far as any member of Congress has gone on this issue.
The eligibility issue was one of the hottest topics at the town hall meeting that included concerns about national defense, stimulus spending, health-care bills and the "cash-for-clunkers" program.
Franks said it would take 34,000 years to pay off the indebtedness incurred by the Obama administration.
Some 950 people attended the boisterous event in a local church.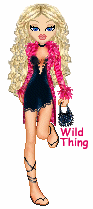 Wild Thing's comment.......
You know this whole thing is so odd. The freak Obama will not stop fighting this and it only makes him look more guilty.
Hi birth certificate.
And medical records.
And college transcripts.

....Thank you Mark for sending this to me.


Mark
3rd Mar.Div. 1st Battalion 9th Marine Regiment
1/9 Marines aka The Walking Dead
VN 66-67


Posted by Wild Thing at August 25, 2009 08:46 AM
---
Comments
I hope Congressman Franks goes through with a lawsuit.
Actually, if we did not have a media and Congress covering for obama, just the material in his two egotistical auto-biographies show that he is anti-American, racist and Marxist.
Posted by: TomR at August 25, 2009 01:07 PM
---
Tom, that is a good point and true too.
Thank God for the internet, I sure learn
a lot. Like a huge library for research.
Posted by: Wild Thing at August 25, 2009 07:31 PM
---