« 52 or 48 Have Your Pick Obama Already Did | Main | Keep the Pressure On! by Col. Bob Pappas, USMC, Ret. »
August 18, 2009
Columnist Robert Novak Dies After Battle With Brain Cancer

Columnist Robert Novak Dies After Battle With Brain Cancer
Chicago Sun-Times columnist Robert Novak, one of the nation's most influential journalists, who relished his "Prince of Darkness" public persona, died at home here early Tuesday morning after a battle with brain cancer.
"He was someone who loved being a journalist, love journalism and loved his country and loved his family, Novak's wife, Geraldine, told the Sun-Times on Tuesday.
Novak's remarkable and long-running career made him a powerful presence in newspaper columns, newsletters, books and on television.
On May 15, 1963, Novak teamed up with the late Rowland Evans Jr. to create the "Inside Report" political column, which became the must-read syndicated column. Evans tapped Novak, then a 31-year old correspondent for the Wall Street Journal, to help with the workload of a six-day-a-week column.
Evans and Novak were the od d couple: Evans a Philadelphia blue blood and Yale graduate; Novak from Joliet, Ill. who attended the University of Illinois, Champaign-Urbana campus.
Novak handled the column solo after Evans retired in 1993. The Chicago Sun-Times has been Novak's home paper since 1966.
Robert David Sanders Novak, 78, was born and raised in Joliet and his first newspaper jobs were with the Joliet Herald-News and, while a student at the University of Illinois, the Champaign-Urbana Courier. Novak maintained a lifelong tie to the University of Illinois with the school creating the Robert D. Novak chair of Western Civilization and Culture in 200X.
Mrs. Novak said that her husband passed away at 4:30 a.m., returning home after being hospitalized between July 10 and July 24. Novak's malignant brain tumor was discovered July 27, 2008.
"Bob was always the pro," said Don Hayner, the Sun-Times' editor in chief. "No matter what he had going on, he was always at the ready to help out on stories, and he broke more than his share. Even as he became a national figure, he was always proud to be part of the Sun-Times. And we were proud of him."
Besides Mrs. Novak, survivors include a son Alex, 41, who's a marketing executive for Eagle Publishing, and a daughter Zelda, 44, who is married to the journalist Christopher Caldwell. Novak also is survived by grandchildren Jane, Philip, Eliza and George Caldwell, and Max, Sam, Gloria and Joseph Novak.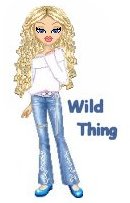 Wild Thing's comment......
"Always love your country — but never trust your government!" Robert Novak as quoted by The Chicago Sun-Times.
Posted by Wild Thing at August 18, 2009 01:47 PM
---
Comments
Mr. Novak was a great American. Condolences to the Novak family.
Posted by: Jim at August 18, 2009 03:29 PM
---
Excellent quote WT. I did not realize he was that old. RIP Mr Novak.
Posted by: TomR at August 18, 2009 06:23 PM
---
Never knew that much about him. Heard of Evans and Novak but other than that.
I heard Pat Buchannon say he was easy to love but hard to like.
He will be missed.
Posted by: Mark at August 18, 2009 06:46 PM
---
He definitely marched to his own drum beat, regardless of his politics he wasn't for big government. I just read that he converted from Judaism to Catholicism, that's no small feat going either direction, but conviction. RIP Robert Novak
Posted by: Jack at August 18, 2009 09:49 PM
---