« Obama Administration: Depressed and Disabled Veterans Should Consider Forgoing Medical Care | Main | Convicted Terrorist of Bombing Pan Am Flight 103 Released »
August 21, 2009
Carbon Traders Arrested for Tax Fraud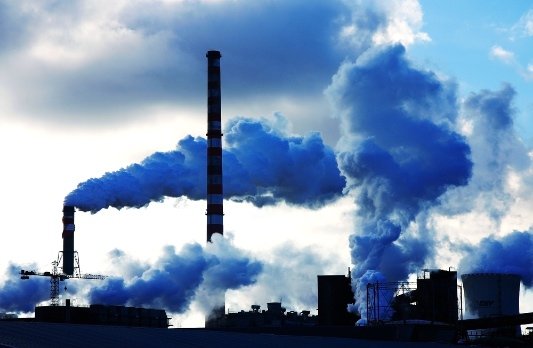 Rush Limbaugh:
Few of you heard of a bill that passed through the House of Representatives before they took their break this month. Very few of you heard about it. It's called "The Waxman-Markey Climate Change Bill." It's one of the Obama administration's agenda items implementing a cap-and-trade limit on tens of thousands of businesses, if not more -- and we learned today that the first major case of tax fraud in the European Union cap-and-trade program, these guys (laughing), they were fraudulently trading and reporting on their trades. They were not investing in the offsets, they were taking the money instead and buying lavish cars and vacations and so forth, it's another disaster waiting to happen.
Carbon Traders Arrested for Tax Fraud
August 20, 2009
By James Kanter
British customs officials arrested seven people near London on Wednesday who are suspected of dodging taxes that should have been paid for selling large amounts of carbon dioxide permits — the main currency in the European Union's Emissions Trading System.
The suspected fraud amounted to £38 million, or nearly $63 million, the British tax agency, HM Revenue & Customs, said in a statement.
"It is thought that the proceeds of this crime have then been used to finance lavish lifestyles and the purchase of prestige vehicles. Further arrests are likely and the investigation continues," the agency said, adding that it had searched 27 properties during the sweep and used dogs to search for cash.
Many polluting businesses in Europe are required to buy the permits, which are part of a cap-and-trade system similar to the one under consideration in the United States, and which currently trade for about 15 euros ($21) for each ton of CO2 emitted.
The market, created in 2005, has been criticized for volatility and for rewarding some of the largest utilities with billions of euros in windfall profits.
This year, some analysts said the market was finally showing signs of working, by pushing companies to switch to cleaner technologies, such as using natural gas instead of coal, to produce electricity.
British officials said the people arrested could be part of an organized group that operated a network of companies trading large volumes of the permits. The officials did not name those arrested. The agency said the fraud was carried out by companies in the network that bought the carbon permits outside of Britain without paying Value Added Tax, a levy known as V.A.T.
The companies in the network are suspected of adding the V.A.T. to the price of the permits, which they sold in Britain. The companies then disappeared before paying the tax to British authorities.
Last month, Britain exempted carbon trading from the V.A.T. to curb the possibility of similar cases in the future. France and the Netherlands took similar steps earlier in the summer. Even so, the tax agency said it "still intends to pursue relentlessly those that may have used carbon credit trading to cheat the public purse."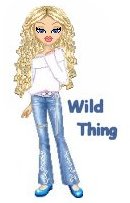 Wild Thing's comment.......
One could not invent a political initiative that invited fraud more effectively than the carbon credit charade.
You start with a fraudelent premise, use political frauds to gin up fraudulent legislation, then have them tip off their fraudulent kickback buddies, and surprise, you end up with fraud.
Posted by Wild Thing at August 21, 2009 04:40 AM
---
Comments
Hey, our politicians get away with corruption most of the time - why not jump on the bandwagon? Only thing is you will take the fall, not the ones who set up the opportunity.
And down the rabbit hole we go one more time...
Posted by: yankeemom at August 21, 2009 08:18 AM
---
Really? Fraud? Poor Babies! NOT!
Posted by: Lynn at August 21, 2009 08:18 AM
---
It makes me wonder how many people went out and bought a $500 barely running car and traded it in for $4500 toward a new car. Most government programs are wide open for fraud. There have been estimates that as much as 25% of Medicare payments are fraudelent. Social Security disability and workers comp are other open doors to fraud.
Posted by: TomR at August 21, 2009 01:00 PM
---
Yankeemom, exactly.
"And down the rabbit hole we go one more time"
Posted by: Wild Thing at August 21, 2009 07:38 PM
---
Lynn, hhaha yesss NOT is right.
Posted by: Wild Thing at August 21, 2009 07:45 PM
---
Tom, I had not thought of that, but
you know what I bet there were people
that might have done that very thing.
Posted by: Wild Thing at August 21, 2009 07:46 PM
---