« No Nancy Pelosi It is NOT Insurance Co.'s That Are Immoral ...YOU ARE! | Main | Jack Webb Dragnet The D.I. Rare Extended Movie Trailer »
August 02, 2009
Captain Michael Scott Speicher. Be with God, Sir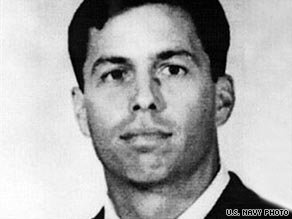 Capt. Scott Speicher, a pilot, is believed to be the first one lost in the first Gulf War in 1991. For almost two decades, his status has changed, from killed to MIA (missing in action) to captured. His remains were finally found, and it solves the longstanding mystery, and there is now a possibilty of closure for his family.
.
Lt. Commander Michael Scott Speicher became the first casualty of the Gulf War when his F/A-18 Hornet was shot down over Iraq on January 17, 1991. In January 2001 his status was changed to "missing in action" making him also the last to be still unaccounted for. It was the first time in Pentagon history that a soldier's status was changed from killed in action to missing in action.

Statement from the Navy:
Remains Identified as Navy Capt. Michael Scott Speicher
Story Number: NNS090802-01
Release Date: 8/2/2009 5:52:00 AM
From the Department of the Navy
WASHINGTON
The Armed Forces Institute of Pathology (AFIP) has positively identified remains recovered in Iraq as those of Capt. Michael Scott Speicher.
Speicher was shot down flying a combat mission in an F/A-18 Hornet over west-central Iraq Jan. 17, 1991 during Operation Desert Storm.
"Our thoughts and prayers are with Captain Speicher's family for the ultimate sacrifice he made for his country," said Ray Mabus, secretary of the Navy. "I am also extremely grateful to all those who have worked so tirelessly over the last 18 years to bring Captain Speicher home."
"Our Navy will never give up looking for a shipmate, regardless of how long or how difficult that search may be," said Adm. Gary Roughead, chief of naval operations.
"We owe a tremendous debt of gratitude to Captain Speicher and his family for the sacrifice they have made for our nation and the example of strength they have set for all of us."
Acting on information provided by an Iraqi citizen in early July, U.S. Marines stationed in Al Anbar Province went to a location in the desert which was believed to be the crash site of Speicher's jet. The Iraqi citizen stated he knew of two Iraqi citizens who recalled an American jet impacting the desert and the remains of the pilot being buried in the desert. One of these Iraqi citizens stated that they were present when Speicher was found dead at the crash site by Bedouins and his remains buried. The Iraqi citizens led U.S. Marines to the site who searched the area. Remains were recovered over several days during the past week and flown to Dover Air Force Base for scientific identification by the AFIP's Office of the Armed Forces Medical Examiner.
The recovered remains include bones and multiple skeletal fragments. Positive identification was made by comparing Speicher's dental records with the jawbone recovered at the site. The teeth are a match, both visually and radiographically.
While dental records have confirmed the remains to be those of Speicher, the Armed Forces Institute of Pathology DNA Lab in Rockville, Md., is running DNA tests on the remains recovered in Iraq and comparing them to DNA reference samples previously provided by family members. Results will take approximately 24 hours.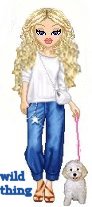 Wild Thing's comment..........
Thank you Captain Speicher for your service, rest in peace.
Navy Hymn Eternal Father

Eternal Father, strong to save,
Whose arm hath bound the restless wave,
Who biddest the mighty ocean deep
Its own appointed limits keep;
Oh, hear us when we cry to Thee,
For those in peril on the sea!
O Christ! Whose voice the waters heard
And hushed their raging at Thy Word,
Who walked on the foaming deep,
And calm amidst its rage didst sleep;
Oh, hear us when we cry to Thee,
For those in peril on the sea!
Most Holy Spirit! Who didst brood
Upon the chaos dark and rude,
And bid its angry tumult cease,
And give, for wild confusion, peace;
Oh, hear us when we cry to Thee,
For those in peril on the sea!
O Trinity of love and power!
Our family shield in danger's hour;
From rock and tempest, fire and foe,
Protect us wheresoever we go;
Thus evermore shall rise to Thee
Glad hymns of praise from land and sea.
Posted by Wild Thing at August 2, 2009 05:25 PM
---
Comments
Thank you Chrissie, the war is over for Lt. Commander Michael Scott Speicher and his family, let's pray it's not in vain. RIP
Posted by: Jack at August 2, 2009 06:06 PM
---
I'm glad the family can put this young man to rest finally. They no longer have to worry that he survived the crash and was subject to the Hussein regime's treatment. My prayers are with them.
Posted by: Jim at August 2, 2009 06:36 PM
---
Amen, Jack. Hopefully they will continue to look for the MIA and POW's still listed for Vietnam.
Posted by: Mark at August 2, 2009 07:10 PM
---
Jack,yes oh yessss, thank God, I have had his family
on my prayer list since he was missing.
It has been such a long time. He will
never be forgotten.
Posted by: Wild Thing at August 2, 2009 08:05 PM
---
Jim, I agree, when things like this
happen, it has taught me even more what
rest in peace can mean.
Posted by: Wild Thing at August 2, 2009 08:09 PM
---
This is good news. It appears Capt Speicher died on the scene. Now his remains have been found.
These searches go on and as we have read right here on Chrissie's site even remains from WWII have been found and identified recently. We never give up on our own.
Posted by: TomR at August 2, 2009 08:09 PM
---
Mark, I hope so too. They must never ever
give up.....never.
Posted by: Wild Thing at August 2, 2009 08:10 PM
---
Tom, I am so glad they don't stop
I wondered many times if they had
stopped looking for Capt. Speicher
since it had been awhile but
thank God, they never stopped.
Our troops today need to see this
to let them know we don't stop
trying.
Thank you Tom.
Posted by: Wild Thing at August 3, 2009 12:08 AM
---
I think your country has a similar policy to ours - we never give up looking for MIA soldiers. Our government has recently found over 400 WW1 soldiers in France. No stone is being left unturned to find the idenitities of the soldiers concerned....mainly done through the miracle of linking DNA with current decendants. It's vitally important that our serving men & women know that their government will never abandon them on a foreign battlefield. Abandoning them apon return is seems to be more their style.....did any of you see how the British government is trying to lessen compensation payouts to seriously injured returnees??? This from government buerocrats that recieve generous salaries, obsene superannuation contributions, and raft of lurks & perks at the taxpayers expense!!!! It makes me vomit!
Posted by: Lynette in Australia at August 3, 2009 01:31 AM
---
It is a bittersweet relief to find out that Capt. Speicher was not captured and tortured or even worse, and that he died in the crash.
I suppose the Bedouins who found the wreckage thought they were doing the late Capt. Speicher a favor by burying him, and given that Bedouins are by nature incommunicado, that explains the long delay in discovery.
Posted by: Curmudgeon at August 3, 2009 12:18 PM
---