« American Loving Citizens at Smithhaven Mall on Long Island | Main | Townhall Meetings and the 2nd Amendment »
August 18, 2009
Barney Frank to Sponsor Townhall Meeting ~ LOL Oh Dear!
Barney Frank to sponsor town hall meeting on health care

Responding to what he called the "unusual nature of the health care debate," U.S. Rep. Barney Frank intends to host a town hall meeting on the national effort to overhaul the health care system.
The meeting will be in addition to a Dartmouth Town Committee meeting at which Frank plans to speak on a variety of Congressional issues, including regulation of financial institutions.
In a statement released Friday, Frank said the interest in his attendance at the Dartmouth meeting – the town committee moved the event to a larger venue to accommodate the anticipated crowd – spurred him to consider sponsoring a separate meeting on health care. The time and place of his hearing are forthcoming, he said
.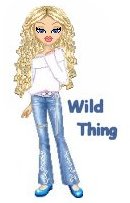 Wild Thing's comment.......
My name is Baawney Fwank and I will not towerate dissent!
I cannot post what Nicholas is standing next to me saying. OMG this has so many pun and joke possibilities. LOL And I I'd hate to sit in the front row, you'd be covered with spite.

"he called the "unusual nature of the health care "
Where does one begin to even imagine what he is thinking of. Dear lord! He is so disgusting.
Posted by Wild Thing at August 18, 2009 06:49 AM
---
Comments
Tell us what Nick thinks.
You can bet Mushmouth will have the place full of union thugs. Either that or he will say it's for the Gay community and thus everyone else will stay home.
Posted by: BobF at August 18, 2009 11:05 AM
---
Bawney will have to bus in a few loads of gays and lesbians to occupy the front rows. They can applaud, scream and throw kisses duing his speech. Maybe a drag queen by his side.
This cornholer is one of the main architects of our mortgage crisis. He will be encoraging us to make it even worse. There should be a cell for him at Gitmo where he could join other anti Americans.
Posted by: TomR at August 18, 2009 11:33 AM
---
This promises to be a gay event. Wasn't Pan some sort of Grecian goat-god? Barney fancies himself as some sort of fairy God too, yoo hoo buckeroos!!!
Cornucopia: A goat's horn filled with grain and flowers and fruit symbolizing prosperity. In Barney's case it's Fruits and nuts!!!
Posted by: Jack at August 18, 2009 11:34 AM
---
Well heres an idea, Bawney can have the Emanuel brothers as an attraction. One is gay and the other a Ballerina... My god what have we gotten outselves into. Oooopss bad choice of words.
Posted by: Mark at August 18, 2009 06:49 PM
---
BobF.,
I hope people confront him and he gets all flustered like he can do.

Posted by: Wild Thing at August 18, 2009 07:06 PM
---
Tom, LOL yes he will, maybe one of the
drag queens will be a UNION guy...
Posted by: Wild Thing at August 18, 2009 07:08 PM
---
Posted by: Wild Thing at August 18, 2009 07:15 PM
---