« Disgusting Al Franken feuds with T. Boone Pickens | Main | GEN David Petreaus Speaking To The Marine Corps Association in Arlington VA »
August 01, 2009
Americans for Prosperity "Hot Air Tour" To Fight Against Cap and Trade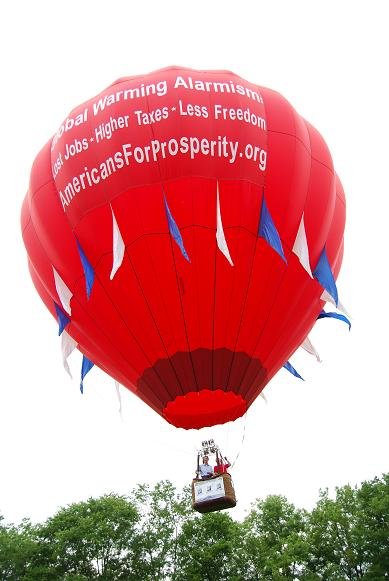 .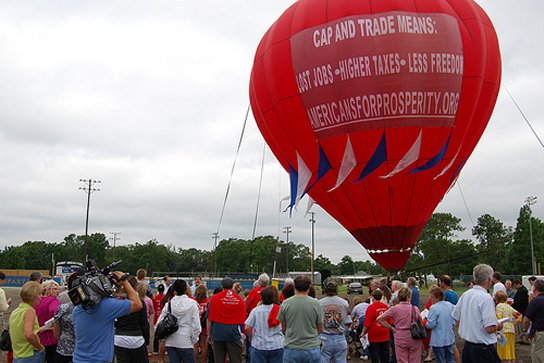 Climate alarmist have bombarded citizens with apocalyptic scenarios and pressured them into environmental political correctness. It's time to tell the other side of the story.
Americans for Prosperity ( AFP ) is working hard to bring you the missing half of the global warming debate. What will the impacts of reactionary legislation be for your family and our economy?
-AFP targets key senators in the cap-and-trade debate at grassroots rallies-
-Fourth leg of cross-country "Hot Air Tour" begins August 4th, travels to four states-
As debate on cap-and-trade legislation heats up in Congress, the free-market grassroots group Americans for Prosperity is launching the fourth leg of its 2009 Nationwide Hot Air Tour on August 4th, exposing the extreme economic costs of proposed cap-and-trade legislation to the American taxpayer.
The tour will bring its 70-foot-tall hot air balloon to Monroe, Louisiana, Jonesboro and El Dorado, Arkansas, Sikeston, Missouri and Evansville, Indiana from August 4-6.
"This cap-and-trade scheme is nothing more than a tax on energy- plain and simple," said AFP President Tim Phillips. "We think American families need to know what these proposals will cost them – lost jobs, even higher energy prices, and less freedom."
The Hot Air Tour has the goal of building grassroots pressure against costly state, local, and federal climate change policies. AFP has pledged to mobilize citizens in order to fight off any attempts to pass a cap-and-trade regulatory scheme, traveling to 13 states in April and June of this year and hosting grassroots rallies with hundreds of citizen activists.
"As cap-and-trade legislation moves quickly into the Senate, we're asking citizens at each event to urge their legislators to sign our No Climate Tax Pledge," said Phillips. "We're asking them to reject any form of the bill that increases the burden on taxpayers." Nearly 200 office holders have already taken the pledge, and citizens can send letters urging their legislators to sign the pledge at .... www.noclimatetax.com
Make no mistake, tough challenges lie ahead.
Radical environmental groups are badly outspending us. You've probably seen their ads. Sadly, President Obama is willing to say just about anything. Yesterday at his news conference he actually said that Cap-and-Trade "will be paid for by the polluters who currently emit the dangerous carbon emissions ." He has to know such rhetoric is untruthful. You and I will be footing the bill.
But, our message that we cannot afford massive job killing energy taxes for a radical ideology is working. We have a solid strategic plan that focuses our time and talent on the United States Senate where the decisive events will occur.
However, we need to show the grassroots fire against Cap-and-Trade now BEFORE the decisive Senate confrontation later in September.

Below is the schedule of Hot Air Tour events:
Tuesday – August 4, 2009
Monroe, LA – 9:00 - 10:30AM
El Dorado, AR – 5:00 -6:30 PM
Wednesday – August 5, 2009
Jonesboro, AR – 9:00-10:30 AM
Sikeston, MO – 5:00-6:30 PM
Thursday – August 6, 2009
Evansville, IN – 9:00 – 10:30AM
They have been doing this also last month. Look at this about Gore house. He found out about it ahead of time...........
At the last moment, Nashville Parks Department officials revoked a permit for the free-market grassroots group Americans for Prosperity to launch and fly a balloon over Al Gore's Nashville-area mansion. The "mysterious" decision was handed down following an article published by The Tennessean in which Al Gore's spokeswoman said they were "looking into whether the balloon launch violated any local ordinances."
"This is a suspicious decision to say the least," said AFP President Tim Phillips. "But taxpayers will not be silenced when it comes to the economic costs of Al Gore's global warming alarmism."
The fly-over of Al Gore's mansion is part of AFP's nationwide hot air balloon tour, which aims to provide an economic reality check on the "hot air" in the global warming debate. The launch will now take place on private property after AFP scrambled to find another location.
AFP event-planning staff had numerous conversations with the Parks Department and took all the necessary steps to ensure the balloon event was in compliance with local rules. Friday was the first time AFP was notified of any problem. Roy Wilson, Director of the Board of Metro Parks and Recreation, threatened police presence would be at Warner Park to ensure the event did not take place.
"We made a good faith effort to comply with all local rules, which included having extensive conversations with the Parks Department, filing the necessary insurance information, and making payment for the permit," said Phillips. "We've already held a dozen events as part of this Tour. It is disappointing and disconcerting that, here in Mr. Gore's hometown, government officials would see fit to revoke a permit on the day of the event."
"In these uncertain economic times it is foolhardy to push for regulations that would transfer dollars from families and businesses to bureaucratic big-government," said Phillips. "We want to make sure citizens know what global warming alarmism will cost them – higher taxes, lost jobs, and less freedom. Those who claim global warming policies are healthy for our economy are spewing a lot of hot air and we want to expose that."
"The United States Hot Air Balloon Team has conducted launches and tethers from Mt. Rushmore, New York's Central Park, and the Grand Canyon," said U.S. Hot Air Balloon Team Lead Pilot Stan Hess, who is flying for the Tour. "In my 25-plus years of ballooning we have never had an issue like this. The balloon is federally registered aircraft and once you are in the air you are under FAA jurisdiction."
The second leg of the Hot Air Tour will make seven stops in six states from June 17-21.And then more in July and August. The Tour, which was launched in Washington, DC, will hold at least two-dozen events around the country. AFP's Hot Air Tour has already educated and mobilized hundreds of citizens with stops last month in Missouri, Kansas, Oklahoma, Texas, and Louisiana.
.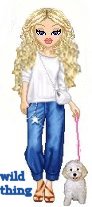 Wild Thing's comment.......
I love this so much. What a great idea and they are really getting a lot of signatures. It makes me so proud to see all the different ways we as Americans fight back and get the word out. Your letters and phone calls and the Tea Parties and other groups, the Town Hall meetings and protests .........it all is so awesome. It brings tears to my eyes just thinking about the part of America that LOVES our country and we do fight back and want our voices to be heard.
This is one of my favorite since I love going on a Hot Air Balloon . I have only done it about 5 or 6 times, but each time it was fantastic.
Where we used to live Hot Air Balloons would go over our home every weekend very early in the morning. I loved watching them go by. The people riding would wave down at us and we waved back. Just so neat.
God bless America.
Posted by Wild Thing at August 1, 2009 07:44 AM
---
Comments
I'm encouraging my wife to go. I'll still be at work on the 5th when they hit Sikeston. A lot of effort has gone into this and we need to support it if we can.
Posted by: Jim at August 1, 2009 11:09 AM
---
Al Gore is a turd! 'Nuff said about that.
Posted by: TomR at August 1, 2009 01:42 PM
---
Jim, oh wow how neat. That is wonderful
if she can do that. I think this is so
neat how they are doing this and I had
no idea about till yesterday.
Posted by: Wild Thing at August 1, 2009 07:38 PM
---
Posted by: Wild Thing at August 1, 2009 07:39 PM
---