« From 2003~ 85 House Democrats To Leave AARP Amid Medicare Backlash | Main | UnHealthy Health Care Bill Gives Doctors Financial Incentive to Push »
August 11, 2009
American Seniors Association (ASA) Against Government-Run Health Care


AARP Faces Backlash From Seniors Over Health Care Reform Stance

August 10,2009
The senior advocacy group AARP is coming under criticism from its own members for appearing to support President Obama's health care reform plans.
Elected officials aren't the only ones facing frustrated, angry crowds at health care town hall meetings.
The senior advocacy group AARP is now coming under criticism from its own members for appearing to support President Obama's health care reform plans.
The internal debate is heating up as lawmakers prepare to enter what could be the final stretch in writing legislation, with just one committee left to vote on it.
But just as constituents are giving their elected representatives a piece of their mind over the August recess, some seniors are starting to protest the AARP.
Last week, AARP officials speaking at a forum in Dallas walked out after several seniors interrupted the meeting with critical questions and comments.
Some AARP members say they are so outraged that they've taken to tearing up their membership cards and firing off heated letters to the organization's CEO.
Recent polling by FOX News shows seniors, many of whom are on Medicare, don't want a major overhaul -- 93 percent rate their current coverage as good or excellent, and 56 percent say they oppose the creation of a government-run option for all Americans.
Other groups representing seniors say they aren't surprised by the recent backlash.
"We get letters every single day from people that are very upset about this bill and about the AARP supporting it," said Stuart Barton, president of the American Seniors Association. "So I don't blame them for coming back and saying they are going to tear up their AARP cards."

American Seniors Association Denounces Democrats for Slashing Medicare, Raising Taxes to Expand Government-Run Health Care
ASA: "Pelosi Power Grab Pits Children Against Grandparents, Fosters Intergenerational Warfare, and Ushers in Hillary Care 2.O"
The American Seniors Association, a grassroots advocacy organization for American seniors, today denounced the Democratic-led House of Representatives for passing a massive expansion of the S-CHIP program for children that included a massive tax increase and slashed funding for Medicare Advantage by $157 billion. The legislation was a top priority for Speaker of the House Nancy Pelosi.
"The Pelosi power grab is nothing more than Hillary Care 2.0," said Jerry Barton, founder of ASA, which has 40,000 members nationwide and is the fastest-growing seniors organization in the country. "It takes a health care program created by Republicans that was intended for low-income children and extends it to families making up to $82,000 a year. It slashes Medicare funding by $157 billion. It limits health care choices for millions of senior. This is anti-senior and anti-taxpayer and we'll oppose this big government health care scheme with all our energy and effort."
An estimated 90 percent of children in families earning between 300% and 400% above the poverty level are already covered by private health insurance. Yet the Democratic House plan would remove these children from private health plans and put them in a government welfare bureaucracy---and slash managed care programs for seniors to pay for it.
"This big-government health care scheme pits children against their grandparents and fosters intergenerational warfare," charged Barton. "It is clear that Democrats in Congress plan to finance government-run universal health care on the backs of America 's seniors."
Barton vowed to educate American seniors on the consequences of the legislation and inform millions of seniors on how their member of Congress voted. American Seniors Association is a grassroots organization that advocates sound public policy on behalf of American seniors through lower taxes, Medicare and Social Security reform, and fiscal responsibility.
AmericanSeniorsAssociation.org


From their website:
"President Obama must think the American people are idiots if he thinks the healthcare rationing, restrictions and regulations being debated in Congress will save money and result in better preventative medicine," says Stuart Barton, president of the Atlanta-based AmericanSeniors.org that represents hundreds of thousands of members nationwide.
"The president told the AARP meeting that opponents are "making people scared." "Well, they ought to be scared at current proposals," Barton said. "The Congressional Budget Office estimates the plan's cost over 10 years would be $1.2 to $1.8 trillion. That's absurd in a recession, let alone good times."
The American Seniors Association (ASA) invites any American Association of Retired Persons member to mail us your torn AARP card and receive a 2 year- for- 1 year membership with ASA. Our organization representing hundreds of thousands of members believes we need health care reform, but we want what is best for seniors.
From their ABOUT page
A one-year membership with the American Seniors Association is only $15. And, we'll be happy to add your spouse to your membership absolutely free. If you are an American Senior who believes in individual liberty, and is looking for a different sort of association, we hope you'll choose the American Seniors Association. We want to work for you.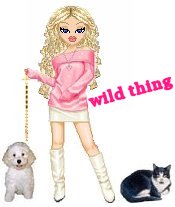 Wild Thing's comment.......
AARP got busted. There is no way they could spin their way out of this.
For a senior citizens advocacy group that provides other services like Medicare Insurance prescription discounts and other senior discounts,with a with a Conservative agenda is the American Senior Association looks good. I never heard of it before.
.

....Thank you Mark for sending this to me.


Mark
3rd Mar.Div. 1st Battalion 9th Marine Regiment
1/9 Marines aka The Walking Dead
VN 66-67


Posted by Wild Thing at August 11, 2009 05:47 AM
---
Comments
From what I've found out this is a conservative based organization for Seniors, as an incoming Senior, I have vowed not to have anything to do with AARP in fact just sent them a letter of resignation, after finding out they are merely a shil another money arm for the DNC and do little to promote or elevate the status of Seniors.
ASA seems to have the same services as the AARP so screw the AARP and their democrat whores.
Posted by: Mark at August 11, 2009 06:59 AM
---
AARP is like the insurance company spin off from Publisher's Clearinghouse the way they market. Send mail with membership cards and statements like you owe them the money.
I think the only ones that win with that membership is those who use it for discounts. I truly believe its all about the money and selling insurance (for the money) with AARP. They seem to bend which ever way the profitable wind blows.
Posted by: Eden at August 11, 2009 08:15 AM
---
I quit serving Morris Dees in 2004, AARP never put one red cent into my coffers, savings or otherwise, any senior advice is publically available from other sources without coercion. It's a true leftist org.
Thanks WT and Mark, ASA might be the better alternative and if they can take away from AARP it reduces their lobbying ability.
Posted by: Jack at August 11, 2009 12:27 PM
---
Mark, I was really impressed with and I
bookmarked it to favorites just in case.
We have insurance for now , OMG to even
say " for now" scares me soooo much.
I hate this feeling and I will hate it
even more if they put do this. grrrr
Posted by: Wild Thing at August 11, 2009 07:25 PM
---
Eden, I agree, gosh I got so many
things from them that said just
sign here you are already approved.
Good one Eden.
Posted by: Wild Thing at August 11, 2009 07:30 PM
---
Jack, excellent point,
"reduces their lobbying ability"
Posted by: Wild Thing at August 11, 2009 07:32 PM
---
GOD bless the Greatest Generation and the ones with valid BIRTH CERTIFICATES!
Posted by: darthcrUSAderworldtour07 at August 11, 2009 10:32 PM
---