« Orchestrated Campaign to Shut Down Glenn Beck | Main | Barney Frank to Sponsor Townhall Meeting ~ LOL Oh Dear! »
August 18, 2009
American Loving Citizens at Smithhaven Mall on Long Island
One of the women in the video says...." Liberty is a contact sport" haha I like that.
The man taping the video asked a woman............ what was your breaking straw?"
" Taking my America away from me". the woman responded.
Thank you to Gathering of Eagles New York
.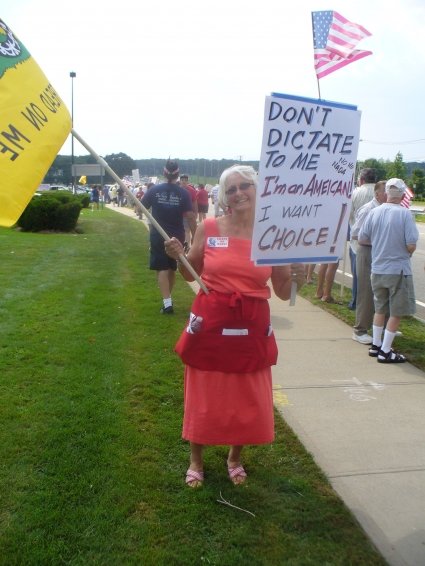 .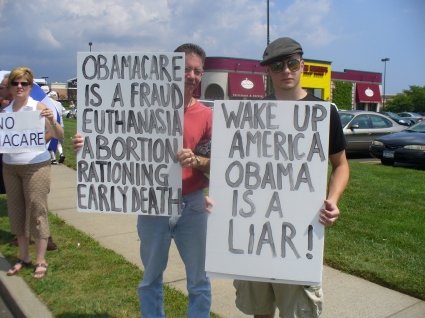 .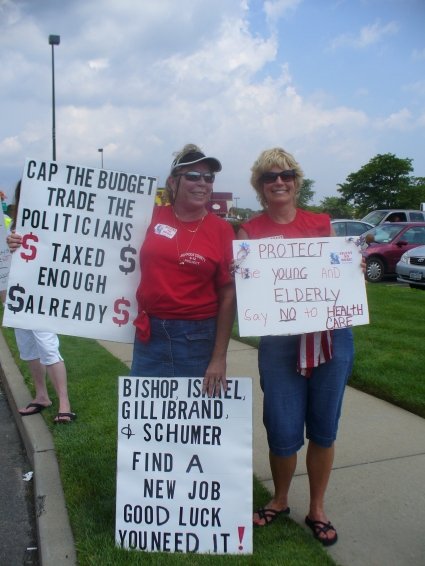 .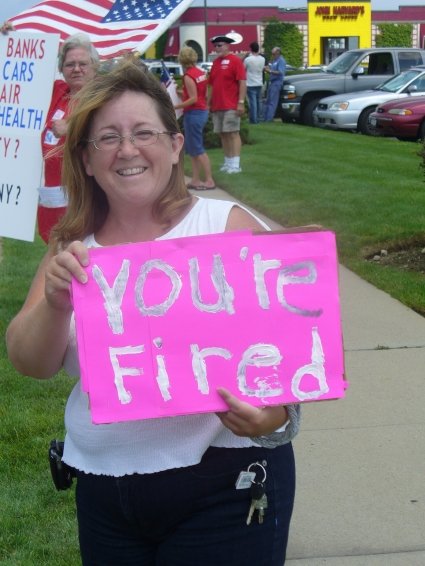 .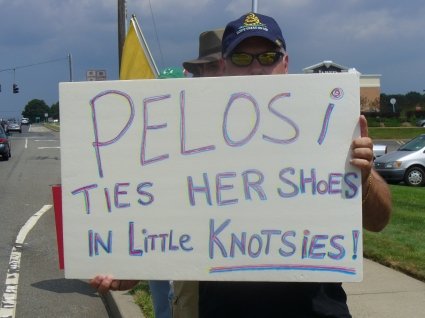 .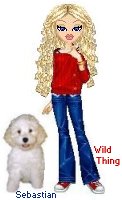 Wild Thing's comment.......
God bless these Americans.

....Thank you Mark for sending this to me.


Mark
3rd Mar.Div. 1st Battalion 9th Marine Regiment
1/9 Marines aka The Walking Dead
VN 66-67


Posted by Wild Thing at August 18, 2009 06:48 AM
---
Comments
The sign that reads,"Don't Dictate to Me, I'm an American, I want Choice!", says it all.
Posted by: SEAN. at August 18, 2009 11:01 AM
---
New World Order is right. Socialism, globalization and ruling elites. We are seeing it happen.
Glad to see those demonstrators in Long Island. So much of what we see of New York is liberal.
Posted by: TomR at August 18, 2009 11:47 AM
---
What the democrats are saying about these people, me included, is totally bogus. These people are protesting because they are fed up with the way Washington tramps all over the constitution.
The democrats say this crap hopeing someone will believe but this time it will fall on death ears, because even the people who the demo comments are aimed at are now out there protesting.
Give these democrat bastards a little more rope and they will hang themselves.
Posted by: Mark at August 18, 2009 12:07 PM
---
SEAN, isn't that a great sign. I love
seeing the signs in the rallies and
tea parties. Love their spirit!!!!
Posted by: Wild Thing at August 18, 2009 06:52 PM
---
Tom, Yes I am always surprised when
I see this from New York. Just
like Calif. when I lived there we
felt like such a small voice and
we knew there were a lot of us
around.
Posted by: Wild Thing at August 18, 2009 06:53 PM
---
Mark, I agree, this whole thing the dems
are not used to. They have been so used
to attacking and then like repblican
politicians mostly cowering. But
we the people it only gives us more
determination.
Posted by: Wild Thing at August 18, 2009 06:59 PM
---