« Senator Ted Kennedy DEAD ~ Let's Look Back At His Life | Main | Beck: Rush Limbaugh Telephone Interview About FCC Diversity Czar, Mark Lloyd »
August 26, 2009
Absolutely Disgraceful Kennedy To Be Buried at ARLINGTON ~ WTF??!!!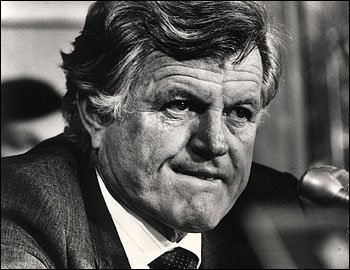 A U.S. defense official confirms that the late Ted Kennedy will be buried at Arlington Cemetery -- date and time still TBD.
The official expects he will be buried at the John F. Kennedy gravesite, but that is also still TBD.
Any sitting or former senator is eligible for burial at Arlington Cemetery, but Kennedy's military service alone does not qualify him for burial there since he did not retire from the Armed Forces. His military service alone only qualifies him to be cremated and inurned at the Columbarium at Arlington.
Kennedy served as a Private First Class in the Army, serving from June 25, 1951 to March 27, 1953. He was honorably discharged.
"..Kennedy enlisted in the United States Army in June 1951.[9] Following basic training at Fort Dix, he requested assignment to Fort Holabird for Army Intelligence training, but was dropped after a few weeks without explanation.[9] He went to Camp Gordon for training in the Military Police Corps.[9] In June 1952, he was assigned to the honor guard at SHAPE headquarters in Paris.[4][9] His father's political connections ensured he was not deployed to the ongoing Korean War.[4][10] While stationed in Europe he travelled extensively on weekends and climbed the Matterhorn.[11] He was discharged in March 1953 as a private first class.[9][11.."

Kennedy to Be Buried at Arlington, Near Brothers
Sen. Edward M. Kennedy, the political patriarch who died late Tuesday after a 15-month battle with brain cancer, will be buried Saturday at Arlington National Cemetery, close to the famed gravesites of his slain brothers.

As tributes poured in Wednesday from across the country and the world, Washington mourned the Massachusetts Democrat whose outsize personality and political skills continued to drive the health-care debate even in his final days.

Flags were ordered flown at half-staff at the U.S. Capitol, the White House and federal buildings. Across the Potomac River at the nation's military cemetery, photographers and camera crews were escorted to the flickering orange flame and polished marble gravestones that mark the final resting places of John F. Kennedy, assassinated in 1963, in the third year of his presidency, and Robert F. Kennedy, gunned down nearly five years later during his own White House campaign.
,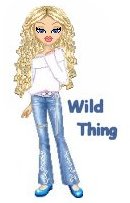 Wild Thing's comment......

After how he smeared our troops??????????????????? He described the Iraq war as a fraud "made up in Texas" as part of political strategy — accused the President of the US of "telling lie, after lie, after lie", in order to go to war in Iraq.

Hello, Kennedy at Arlington???? They ought to cremate him and flush him down the toilet. Although given the consistency of his blood alcohol level, if they cremated him he'd burn for a week. So just throw him in the ground in his own backyard like a bone. Or bury him at sea( or a river) in an old Buick!

Unreal that Ted Kennedy will be buried in such a Hallowed Place with real heroes. How can they do this how can they bury him in this place of Honor with men who gave all for this country
"Socialism hasn't worked in 6,000 years of recorded history because it didn't have me to run it." - Ted Kennedy
No room at Red Square????
Posted by Wild Thing at August 26, 2009 08:20 PM
---
Comments
They should hang him upside down from a meathook in one of the joints on Chicago or New York and drain 77 years of liquor from his pickled carcass. After all Bootlegging is how Joe Kennedy made all of their family's money. That and Real Estate and Securities Fraud (on a side note: FDR subsequently made Joseph Kennedy the 1st SEC Chairman, and who says crime doesn't pay?)
Check it out:
http://en.wikipedia.org/wiki/Joseph_P._Kennedy,_Sr.
Posted by: JohnE PFC U.S. Army at August 26, 2009 09:50 PM
---
Joe Kennedy one crook, bequeathed another generation of crooks, except one, they had her sent away for a lobotomy, not sure what happened to her. But she was the only sane one amongst this din of theives.
Posted by: Mark at August 26, 2009 10:04 PM
---
Utter disrespect for the hallowed ground of Arlington, it's despicable to even consider letting that toad into such an honorable resting place. It's enough to make this old soldier want to be buried at sea in international waters.
Posted by: Jack at August 26, 2009 11:36 PM
---
JohnE PFC U.S. Army, thanks for the link.
From Joe Kennedy on down except one daughter
the whole family is disgusting.
Posted by: Wild Thing at August 27, 2009 12:32 AM
---
Mark, your right, she was the only one.

Posted by: Wild Thing at August 27, 2009 12:34 AM
---
Jack,I agree, it makes me sick to hear of
this.
Posted by: Wild Thing at August 27, 2009 12:35 AM
---
As I've said elsewhere, Arlington is a place for heros and honorable men. Ted Kennedy was neither.
Posted by: Rick at August 27, 2009 01:08 AM
---
When an entire faction considers this guy their best, you know we've got a problem.
Posted by: Eden at August 27, 2009 04:51 AM
---