« Obama & Friends: History of Radicalism | Main | Obama Lame Duck So Soon »
August 19, 2009
AARP, Losing 60,000 Members Gets Challenge From American Seniors Association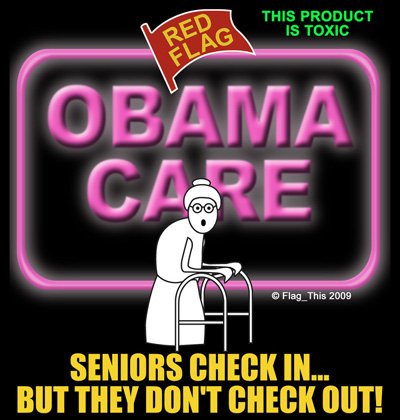 AARP, Losing Members Over Health Care, Faces Challenge From Grassroots Senior Advocacy Group

The Atlanta-based American Seniors Association (ASA) , which is opposed to President Obama's health care plan, is trying to capitalize on growing public dissatisfaction with the AARP.

Look out AARP. There's a new senior advocacy group on the block offering a conservative alternative to seniors.
The Atlanta-based American Seniors Association (ASA), which is opposed to President Obama's health care plan, is trying to capitalize on growing public dissatisfaction with the AARP.
About 60,000 seniors have quit AARP since July 1 due to the group's support for health care reform, a spokesman for the organization said this week.
AARP is running ads to support a health care overhaul and hosted Obama at an online forum recently to promote his agenda to AARP members. But the group has not endorsed a specific bill and says it won't support a plan that reduces Medicare benefits.
Spokesman Drew Nannis told The Associated Press it wasn't unusual for the powerful, 40 million-strong senior citizens' lobby to shed members in droves when advocating for a controversial issue.
Nannis said the group loses some 300,000 members a month but he couldn't say how many more members had quit for other reasons in that time period. He said AARP gained some 400,000 new members during the same period and that 1.5 million members renewed their membership.
But ASA is swooping in to pick up the disaffected seniors.
The group is offering any senior that sends in a torn AARP card a special deal that provides them with a two-year membership for the price of one year.
Founded in 2005 as the National Association of Senior Concerns by retired business executive Jerry Barton, a longtime supporter of conservative values and causes, the group later changed its name to the American Seniors Association.
ASA advocates reform of Medicare, Social Security and the tax code. The group also goes outside of traditional issues that affect seniors by opposing illegal immigration.
Among the variety of services the group offers are prescription discounts, mortgage loans, travel agency and insurance products through a partnership with Liberty Mutual.
Actor Peter Marshall, former host of Hollywood Squares, is the group's honorary chairman.
ASA did not immediately respond to an e-mail request by FOXNews.com for comment. The group said in a voice mail message and on its Web site that due to recent media coverage its phones lines are full and it is experiencing a high volume of e-mail.
On its Web site, the group blasts Obama's health care plan.
"President Obama must think the American people are idiots if he thinks the health care rationing, restrictions and regulations being debated in Congress will save money and result in better preventative medicine," Stuart Barton, president of the organization, said in a statement.
"The president told the AARP meeting that opponents are 'making people scared.' Well, they ought to be scared at current proposals," he said, citing congressional analysts' estimates that the plan will cost up to $1.8 trillion over 10 years. "That's absurd in a recession, let alone good times."
In an opinion article published in the Atlanta Journal-Constitution Monday, Barton wrote that his group opposes the plan because "a government-run plan would limit patient-doctor choice," "an employer mandate would kill jobs and lower wages," and paying for the cost with new taxes and Medicare cuts "attacks baby boomers and seniors."
Many seniors are concerned or fearful that Obama's plan to cut $313 billion dollars to Medicare over 10 years to pay for reform will adversely affect them. But Obama says he wants to eliminate the waste and inefficiencies from the system.
Recent polling by FOX News shows seniors, many of whom are on Medicare, don't want a major overhaul -- 93 percent rate their current coverage as good or excellent, and 56 percent say they oppose the creation of a government-run option for all Americans.
As the health care debate intensifies, some seniors have started protesting AARP. At a forum in Dallas earlier this month, AARP officials walked out after several seniors interrupted the meeting with critical questions and comments.
The AARP has tried to distance itself from Obama after the president declared at town hall in Portsmouth, N.H., that the group is supporting his plan "because they know this is a good deal for our seniors."
The AARP said Obama's statements were "inaccurate," explaining that it hasn't endorsed any plan or bill. The group admits, however, that it supports some provisions in the legislation.
Barton said in Monday's opinion article that he's not surprised that a number of seniors are growing disgusted with AARP.
"They see that the AARP has betrayed its membership in order to support 'reform' for White House 'favors' in return," he wrote.
.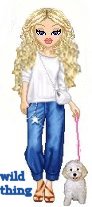 Wild Thing's comment.......
I posted this last week when Marik sent me an article about AARP and they said they were worried about American Seniors Association, they should have been heh heh, it is very impressive.

I love how it is pro American and NOT Pro socialism.
This is great they are getting more coverage and that ASA is challenging AARP is fantastic.
This is the American way not the dem way, not the Obama government own everything way and I love the American way of competition and good companies having a chance to do well.

....Thank you Mark for sending this to me.


Mark
3rd Mar.Div. 1st Battalion 9th Marine Regiment
1/9 Marines aka The Walking Dead
VN 66-67


Posted by Wild Thing at August 19, 2009 08:48 AM
---
Comments
We are one of those disaffected (former AARP) Seniors, or almost Seniors. Shredded the AARP card and sent it to ASA. Get one year free.
Posted by: Mark at August 19, 2009 10:31 AM
---
I never joined AARP. But I think I may give ASA a whirl just to support their political agenda.
Posted by: TomR at August 19, 2009 05:16 PM
---
Posted by: Wild Thing at August 20, 2009 03:18 AM
---
Tom, I am saving the link for sure.
Nicholas and I are just holding our
breath about the insurance we have
with the showbiz insurance.
Posted by: Wild Thing at August 20, 2009 03:20 AM
---