« Fox News Reporter Accuses White House Of Breaking The Law | Main | Rick Sanchez Heated Exchange With Rep. Sheila Jackson-Lee Over Cell Phone »
August 14, 2009
A Little of This and Yes That Too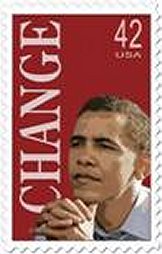 The Postal Services created a stamp with a picture of President Obama on it. The Postal Service noticed that the stamp was not sticking to envelopes. This enraged the President, who demanded a full investigation. After a month of testing and $1.73 million in congressional spending, a special Presidential commission presented the following findings:
1.The stamp is in perfect order.
2. There is nothing wrong with the glue.
3. People are spitting on the wrong side

.....Thank you Larry for sending this to me.

Larry
tuy hoa nah trang duc pho chu lai
39TH COMBAT ENGRS BN
Dec 66 - Dec 67

.

Police say that the gang usually is comprised of four members, one adult and three younger ones.
While the three younger ones, all appearing sweet and innocent, divert their 'mark' (or intended target) with a show of friendliness , the fourth -- the eldest -- sneaks in from behind the person's back to expertly rifle through his or her pocket or purse for any valuables.
Be on the alert!! See the photo of how it works.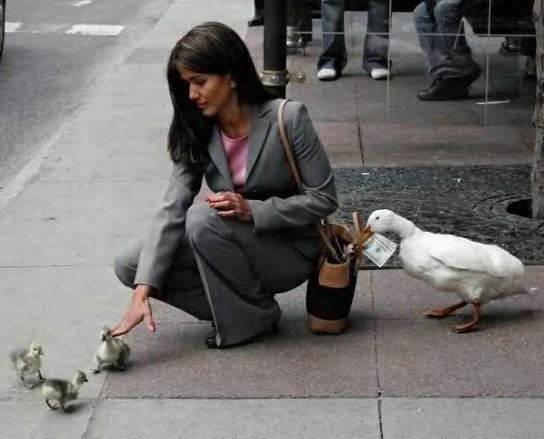 ......Thank you James M. for sending this to me.

James R. McKenna
US ARMY
Troop I 3/3 ACR
1976-1978



.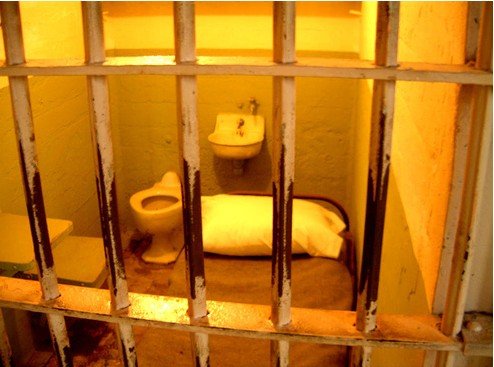 You might recall that John Hinckley was a seriously deranged young man who shot President Reagan in the early 1980's.

Hinckley was absolutely obsessed with movie star Jodie Foster, extremely jealous, and in his twisted mind, loved Jodie Foster to the point that to make himself well known to her, he attempted to assassinate President Reagan.

There is speculation Hinckley may soon be released as having been rehabilitated. Consequently, you may appreciate the following letter from Nancy Reagan to John Hinckley:
To: John Hinckley
From: Mrs. Nancy Reagan

My family and I wanted to drop you a short note to tell you how pleased we are with the great strides you are making in your recovery. In our fine country's spirit of understanding and forgiveness, we want you to know there is a nonpartisan consensus of compassion and forgiveness throughout.

The Reagan family and I want you to know that no grudge is borne against you for shooting President Reagan. We, above all, are aware of how the mental stress and pain could have driven you to such an act of desperation. We are confident that you will soon make a complete recovery and return to your family to join the world again as a healthy and productive young man.

Best wishes,
Nancy Reagan & Family

P.S. While you have been incarcerated, Barack Obama has been banging Jodie Foster like a screen door in a tornado. You might want to look into that.


......Thank you RAC for sending this to me.

RAC has a website that is awesome. 336th Assault Helicopter Company

13th Combat Aviation Battalion - 1st Aviation Brigade - Soc Trang, Republic of Vietnam



.

A man walked into a very high-tech bar. As he sat down on a stool he
noticed that the bartender was a robot. The robot clicked to attention and
asked, "Sir, what will you have?"

The man thought a moment then replied, "A martini please."

The robot clicked a couple of times and mixed the best martini the man
had ever had.

The robot then asked, "Sir, what is your IQ?"

The man answered "oh, about 164."

The robot then proceeded to discuss the 'theory of relativity',
'inter-steller space travel', 'the latest medical break throughs',
etc.......

The man was most impressed. He left the bar but thought he would try a
different tact. He returned and took a seat. Again the robot clicked
and asked what he would have? "A Martini please."

Again it was superb. The robot again asked "what is your IQ sir?"

This time the man answered, "Oh about 100". So the robot started
discussing Nascar racing, the latest basketball scores, and what to expect the
Dodgers to do this weekend.

The guy had to try it one more time. So he left, returned and took a
stool.... Again a martini, and the question, "What is your IQ?"??

This time the man drawled out "Uh..... bout 50".

The robot clicked then leaned close and very slowly asked,

.....................

"A-r-e? y-o-u-r? p-e-o-p-l-e??? h-a-p-p-y? w-i-t-h O-B-A-M-A?????

....Thank you Jack for sending this to me.

United States Army
1965-1971
Army Combat Engineers
Quang Tri & Chu Lai '68 -'69
67-69

Jack's blog is Conservative Insurgent


.

This came from a Marine's wife. It says it all:
I sat, as did millions of other Americans, and watched as the government underwent a peaceful transition of power a few months ago. At first, I felt a swell of pride and patriotism while Barack Obama took his Oath of office.
However, all that pride quickly vanished as I later watched 21 Marines, in full dress uniform with rifles, fire a 21-gun salute to the President. It was then that I realized how far America's Military had deteriorated.
Every one of them missed.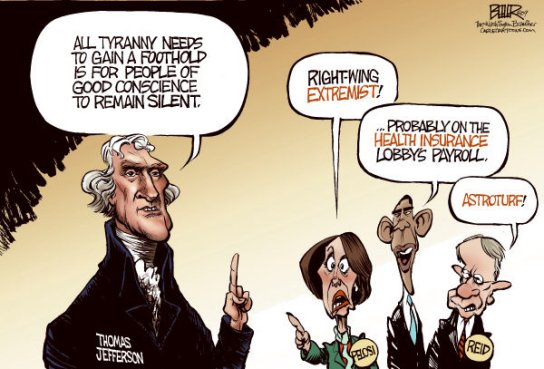 ....Thank you Mark for sending this to me.

Mark
3rd Mar.Div. 1st Battalion 9th Marine Regiment
1/9 Marines aka The Walking Dead
VN 66-67


Posted by Wild Thing at August 14, 2009 08:40 AM
---
Comments
Posted by: Jack at August 14, 2009 03:15 PM
---
Great Stress breaker, WT.
Posted by: Mark at August 14, 2009 04:14 PM
---
Posted by: Wild Thing at August 14, 2009 10:50 PM
---