« Obama Cuts Funding For Gear and Armored Vests & Armored Vehicles | Main | U.S. Air Force Rescue Aids in 'Golden Hour' Recovery »
July 13, 2009
USS Ronald Reagan Launches First Sorties in Relief of USS Eisenhower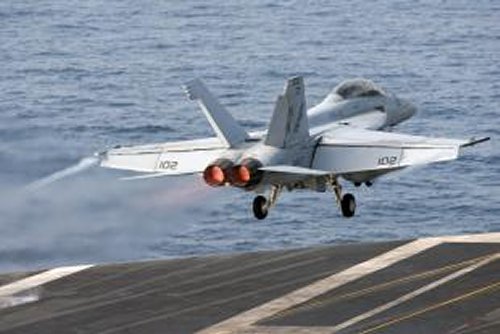 USS Ronald Reagan Launches First Sorties in Relief of USS Eisenhower
ABOARD USS RONALD REAGAN, At Sea
The Ronald Reagan Carrier Strike Group relieved the Eisenhower Carrier Strike Group today in command of Task Force 50 and launched its first sorties in support of Operation Enduring Freedom in Afghanistan.
Aircraft from Carrier Air Wing 14 departed the decks of the strike group's flagship, the Nimitz-class aircraft carrier USS Ronald Reagan, bound for Afghanistan to support coalition ground forces.
"I'm excited to get this started, because in essence, what we're doing is saving American and coalition lives," said Navy Capt. Kenneth Norton, Ronald Reagan's commanding officer. "The Eisenhower strike group did a fantastic job in theater, and we're ready to continue that level of support. We have a lot of experience on board Ronald Reagan and with the air wing. Our crew knows how to execute this mission effectively."
While Ronald Reagan and Carrier Air Wing 14 are returning to a mission they performed a year ago, they understand that conditions in Afghanistan have changed, officials said, with stricter guidelines in place to minimize civilian casualties and collateral damage in Afghanistan.
Navy Rear Adm. Scott Hebner, the strike group's commander, said the group's more than 7,500 sailors are eager to carry out their mission.
"Our sailors are focused and serious-minded about what is ahead," he said. "They know the Navy and our country is counting on them. They are ready to demonstrate their impressive capabilities across the spectrum of our maritime strategy."
The Eisenhower Carrier Strike Group had operated in the U.S. 5th Fleet area of operations since March.
"Our preparations last fall allowed us to deliver exactly what the fleet commander asked for: persistent U.S. naval power in perfect partnership with our joint and coalition partners [and] delivering security and stability for the good of all mariners in this vital area of the world," said Navy Rear Adm. Kurt W. Tidd, commander of the Dwight D. Eisenhower Carrier Strike Group.
Eisenhower's embarked air wing, Carrier Air Wing 7, flew more than 2,000 sorties in support of Operation Enduring Freedom. Ships of the Eisenhower Carrier Strike Group also were vital in counter-piracy operations, including the USS Bainbridge's direct role in the rescue of Richard Phillips, captain of the cargo ship Maersk Alabama.
"I am extremely proud of the 4,500 men and women on USS Dwight D. Eisenhower. They have performed magnificently this entire deployment," said Navy Capt. Dee L. Mewbourne, Eisenhower's commanding officer. "They supported coalition forces on the ground in Afghanistan with utmost professionalism while providing regional security and stability. Without question, their service made a difference."
USS Ronald Reagan is joined by the guided-missile cruiser USS Chancellorsville. Other Ronald Reagan Carrier Strike Group ships will support maritime security operations while deployed to the region. The guided-missile destroyers USS Decatur, USS Howard and USS Gridley and the guided-missile frigate USS Thach will help to deter destabilizing activities and ensure a lawful maritime order in the Persian Gulf, Persian Sea, Gulf of Oman, Gulf of Aden and Red Sea, officials said.
The Ronald Reagan Carrier Strike Group is on a routine deployment to the region. Operations in the U.S. 5th Fleet area of operations are focused on reassuring regional partners of the U.S. commitment to security, which promotes stability and global prosperity, officials said.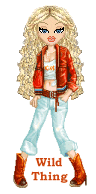 Wild Thing's comment........
I love that they are out there, Land, sea and air, all of it protecting us and working together to absolutely positively destroy every breathing terrorist.......... well that would be great! heh heh
Posted by Wild Thing at July 13, 2009 04:40 AM
---
Comments
The USS Ronald Reagan will live up to it's namesake. She will strike hard and fast. President Reagan will be proud.
Posted by: TomR at July 13, 2009 01:27 PM
---
Tom, big smile yesssss she will.
Posted by: Wild Thing at July 13, 2009 07:16 PM
---