« CNN Wrong Once Again ~ Hawaii Contradicts CNN Chief Jon Klein | Main | Latest News On One Term Obama's Socialized Medicine Bill »
July 29, 2009
Thank You Michele Bachmann ~ Blocks Resolution H. Res.593 Proclaiming Hawaii Obama's Birthplace
Michele Bachmann blocks resolution recognizing Hawaii as Obama's birthplace
.
Rep. Neil Abercrombie (D-HI) introduced a resolution commemorating the 50th anniversary of Hawaii's statehood. The resolution also proclaims the state as President Obama's birthplace, a point the Plum Line's Greg Sargent noted may "put House GOPers who are flirting with birtherism in a jam." This afternoon on the House floor, Abercrombie spoke of his measure and specifically noted that Obama had been born in Hawaii.
"It's also going to be the birthday in a week or so of President Obama, born in Kapiolani hospital just down the road from where I lived," he said. Just as the presiding chair of the House, Rep. Elijah Cummings (D-MD), was about to declare the resolution passed by voice vote, Rep. Michele Bachmann (R-MN) stood and objected:
BACHMANN: Mr. Speaker? I object to the vote on the grounds that a quorum is not present and make a point of order that a quorum is not present.
REP. ELIJAH CUMMINGS (D-MD): Further procedings on this motion will be postponed.
H. Res. 593, a resolution "recognizing and celebrating the 50th Anniversary of the entry of Hawaii into the Union as the 50th State," contains this provision: "Whereas the 44th President of the United States, Barack Obama, was born in Hawaii"
H RES 593
2/3 YEA-AND-NAY
27-Jul-2009
6:56 PM
QUESTION: On Motion to Suspend the Rules and Agree, as Amended
BILL TITLE: Recognizing and celebrating the 50th Anniversary of the entry of Hawaii into the Union as the 50th State

Michele Bachmann's website

.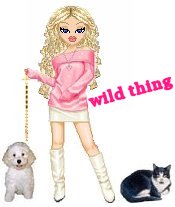 Wild Thing's comment........
Are they serious! They can resolution their hearts out, doesn't prove a thing, smacks of desperation. So instead of writing a resolution demanding Obama to present proof of his Constitutional elibility, they write one declaring their OPINION on the matter.
They seem very worried about something they keep telling us not to worry about. Why do they need a resolution if this is so blanking obvious, and that the people investigating are just a bunch of cranks? This just gets weirder and weirder. You can't make this stuff up.
I am not sure but I think this is the deal on this. He said that it passed by 2/3rds and that pususant to cause 8 of rule 20 further procedings on this MOTION will be postponed. The motion is the motion to object to the vote. The resolution passed. It could actually help because now it shows intent to defraud the people and the constitution and shows a collaboration of the players that be.Barry is now officially legally illegal and there are now officially falsified records to prove it.

Posted by Wild Thing at July 29, 2009 08:55 AM
---
Comments
Most people don't both know that Hawaii is the most socialist of all the 50 states, they have a lot of pork to lose if the Dhimmi's can't legislate BHO into a 'citizen'. That's one hell of a price tag to pay for a damned $20 certificate of birth. What in the hell is wrong with Congress, are they all so corrupt they can't see the obvious from all their lies? Sugar Cane, Pineapples, some Coffee and Tourism, the rest is imported or is state and federally subsidized!!!
We all know "aloha," how about "kaumaha"? Aloha in the Hawaiian language means affection, love, peace, compassion and mercy.
Mr. Obama attended a ritzy Hawaiian high school, Punahou School. "kaumaha" is Hawaiian for "sorry". Obama is one sorry bastard!!!
Posted by: Jack at July 29, 2009 10:52 AM
---
THERE ARE THREE WOMEN WHOM I WOULD PUT AT THE TOP OF MY PREFERENCE LIST OF CANDIDATES FOR HIGHER OFFICE, EVEN THE OFFICE OF PRESIDENT. SARAH PALIN, MICHELLE BACHMAN AND LYN CHENEY.
HOW WOULD YOU LIKE TO SEE THOSE THREE IN A DEBATE WITH MAXINE WATERS, BARBARA BOXER AND NANCY PELOSI? NOW THAT WOULD BE ENTERTAINING.
Posted by: SEAN. at July 29, 2009 11:37 AM
---
With you on those three picks for high office SEAN.
How can Congress vote on where someone is born? These politicians are getting sillier(and more partisan) by the moment. Why don't they vote to make obama show his real BC?
Posted by: TomR at July 29, 2009 12:11 PM
---
Good one Tom but you know they'd never do that, the real truth about obama might slip out.
Posted by: Mark at July 29, 2009 12:54 PM
---
Jack, thank you for all of that, very
interesting.
Posted by: Wild Thing at July 30, 2009 02:25 AM
---
SEAN, I agree sooo much. Those
are fabulous choices.
Posted by: Wild Thing at July 30, 2009 02:26 AM
---
Tom, isn't it crazy. I never heard of
such a thing my entire life.
Posted by: Wild Thing at July 30, 2009 02:27 AM
---