« Obama Over His Head In Russia | Main | Sarah Palin To Speak At The Ronald Reagan Presidential Library & Museum »
July 08, 2009
Sports Writer Mike Lupica Blames McNair Death On death on 'American gun culture'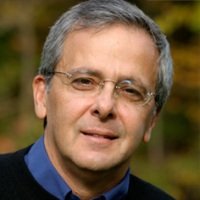 Steve McNair: Killed by 2nd Amendment?
Sports writer blames NFL star's death on 'American gun culture'
After former NFL and Super Bowl quarterback Steve McNair was found shot dead yesterday, the police said he was a victim of murder, but one well-known sports writer claims the athlete was a victim, instead, of the "American gun culture."
Mike Lupica is the author of more than two dozen sports-related books and novels, an ESPN TV personality, a regular writer for the New York Daily News and, apparently, no friend to gun-rights advocates.
In response to the discovery of McNair's body and that of his alleged mistress, both shot presumably by the semiautomatic pistol found at the crime scene, Lupica penned an article titled,
"Steve McNair's famous face becomes just another victim of American gun culture."
Lupica's article takes a couple of soft shots at the presence of firearms in America, commenting, "Where did the gun come from? Where it always comes from: Somewhere," and, "This weekend McNair was famous again, this time as a crime statistic, homicide victim, dead by gun," before concluding with a far more pointed comment:
"McNair is the 36th homicide victim in Nashville this year. That is down from 41 at the same time last year," Lupica writes. "Only in a country of gun lovers is that considered progress."
Second Amendment gun rights advocates, however, have criticized Lupica's comments as insulting and "ignorant" of the facts.
"Blaming the 'gun culture' for a criminal act is a calculated insult to the tens of millions of peaceable American gun owners who own firearms and do not engage in violence," responded David Codrea, Gun Rights Examiner for Examiner.com. "The fact is, guns in private hands are overwhelmingly used to save lives, most of the time without firing a shot."
Codrea told WND that especially given the circumstances – including the fact that police are not currently seeking suspects, which some are speculating indicates a likely murder-suicide scenario – blaming the deaths on "guns" constitutes a cop out.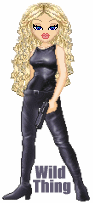 Wild Thing's comment........
What a loony leftist this Mike Lupica is, sheesh. Blaming the gun instead of the person that shot McNair.
Gosh, and when was the last time they booked a gun, took gun fingerprints and a photo of the guilty gun then threw that gun in the jail cell.
Lupica and all of his kind, will use McNair's death merely as an excuse to promote his anti-gun bias. Lupica and his ilk dance on the graves of the dead just to promote their gun grabbing, nanny state, anti-freedom agenda. No doubt Lupica is busy at a cocktail party with Sarah Brady tonight to celebrate another gun death.

....Thank you JohnE PFC U.S. Army for sending this to me.

Posted by Wild Thing at July 8, 2009 06:47 AM
---
Comments
Actually, the gun belonged to that little 20 year old bimbo of a girlfriend he was messing around with. He was into a culture that he couldn't control and it cost him his life. No tears here. I was raised with the "live by the sword, die by the sword."
It wasn't the gun, it was his stupid choices in life that killed him.
Posted by: Lynn at July 8, 2009 08:21 AM
---
Gee, just think if she had taken a knife and killed him. Would Lupica blame it on our knife culture? I mean, the knife culture has been around for a few thousand years.
Posted by: BobF at July 8, 2009 09:26 AM
---
His lifestyle killed him. The very young girlfriend or his wife could have killed him any number of ways.
Lupica is just an anti-gunner.
Posted by: TomR at July 8, 2009 11:30 AM
---
Instead of blaming McNair, he finds an inanimate object to blame. Could have been a butcher knife, baseball bat, even a golf club or rat poison.
I don't believe it was a murder-suicide, I think it was a double murder and the wife did it, with the candlestick. Then after they were dead shot the suckers.
Lupica is another left-wing do gooder who does absolutely nothing. Except to make money off the sport. He's a lousy writer, and usually has his facts wrong. So for hime to blame the 'Gun Culture' its an easy way out just to blame, Right wing Gun nuts.
They should ban left-wing sports writers who haven't a clue of what they are talking about.
Posted by: Mark at July 8, 2009 01:56 PM
---
I haven't been following this very closely, but one report said that the young lady was 20 years old. Another report says that she bought the gun. I'm assuming it was a handgun. I believe GCA '68 requires a person to be 21 to purchase a handgun. So, if she bought the gun on the gray market, how can they make it her gun, without a paper trail? Kind of early in the investigation to be pointing fingers.
Posted by: jim warren at July 8, 2009 02:50 PM
---
I also wouldn't be suprised to see the "classification" of the weapon used go up a notch or two. I mean the day it happened I heard the word "Handgun" now I'm hearing "Semi-Automtic Handgun" what's next? "Automatic Handgun," then "Automatic Weapon" maybe? Y'all ever notice that? I remember the shooting in Georgia, a couple months back, the weapon in question went from "Rifle" to "Semi-Automatic Rifle" and finally to "Assault Rifle". It pisses me off especially when they don't show the gun in question because I know the police have to inventory the weapon once the perp is aprehended.
Posted by: JohnE PFC U.S. Army at July 8, 2009 03:03 PM
---
Thank you everyone and thank you JohnE
for sending it to me.
Yes I did notice that, they are starting
to refer to certain guns trying to make
them sound more scary to the public I think.
It won't work but they are trying. sheesh
Posted by: Wild Thing at July 8, 2009 08:00 PM
---
Plain and Simple, the bitch murdered him. If the lib gun control thing was in place, she'd have impaled him with a knife. Guns are no more guilty of crimes than Peace protestors create peace. There is no city, county, state, or country on the planet that has not seen gun crime rise with the removal of guns from the law abiding citizen.
It would be easier to eliminate highway deaths by outlawing vehicles, or drownings by banning swimming and bathing. The bitch murdered him.
nuf sed
Posted by: Frankly Opinionated at July 8, 2009 08:33 PM
---