« Colonel Ed McMahon by Major Van Harl USAF Ret. | Main | Hon. James David Manning Has BHO Pegged »
July 05, 2009
Palin Always Makes A Difference To Save America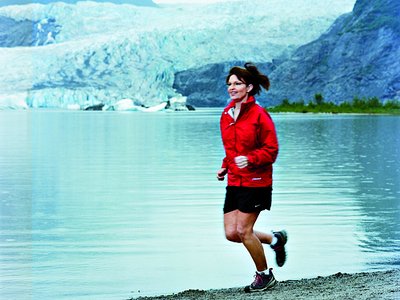 Palin in 2012!
By Pamela Geller
Gov. Sarah Palin of Alaska announced yesterday that she is resigning and will not seek a second term as governor. Many conservatives are characterizing this as an abdication of responsibility and a failure of will. Quin Hillyer wrote in the American Spectator that "Sarah Palin's resignation is an appalling dereliction of duty and a highly cynical move to set herself up for a presidential run for which she is manifestly unqualified."
I vehemently disagree. She did not quit. From what I saw of her speech before Fox inexplicably cut it off (after seven days of wall-to-wall Michael Jackson coverage), this is not a woman who is retiring or "cutting and running," as Hillyer put it. She is getting into the fight to save America. Palin committed herself to fighting "for our state and our country, and campaign(ing) for those who believe in smaller government, free enterprise, strong national security, support for our troops and energy independence." Obama's treasonous presidency has made this struggle necessary. Palin, like all patriotic Americans, is shocked by what is happening. Obama is destroying this country. She knows it. We all know it. We need a leader.
Palin is that leader. On Friday she assumed the mantle. She delivered a campaign speech. She spoke on the eve of Independence Day about the sacrifices great Americans have made, and what our Founding Fathers fought and died for. Without naming Obama, she went after his disastrous policies, saying that "living beyond our means today is irresponsible for tomorrow," and noting that as governor she had "vetoed debt-ridden stimulus dollars." She believes in and wants to fight for free enterprise, small government and national security.
And is she really "manifestly unqualified" to be president? I am unmoved by assertions that Palin needs more foreign policy experience or more experience of any kind. She has the key ingredient to great leadership: common sense. I am not concerned that she won't get up to speed on the nitty gritty details of national and international issues. Her thinking is sound. She has common sense, a moral compass and a very definite understanding of good and evil.
And best of all, she is not a product of the limp-wristed, spineless GOP of the Age of Obama. There is a struggle in the Republican Party for the heart and soul of our future: the RINOs (McCain, Romney, etc.) versus true individualists and conservatives like Palin. She is outside the box. She has grit. She has guts. That is why she so frightens the RINOs, leftopaths and freedom haters. The Democrats despise Palin because she best embodies everything they are not. She is principled, true, hard working, smart and honorable. She embodies all that is good and fine and decent – you couldn't have written a more charismatic, honorable character in a Victor Hugo novel.
Because of this, the left and the RINOs like Hillyer, out of their hatred of the good for being good, will do anything and say anything to destroy this woman. She has already been mercilessly attacked. Those on the right who have suffered the slings and arrows of the vile left smear machine know that the more they throw, the greater you are. The more vile, disgusting and outrageous the smear, the more envious and afraid you know the destroyers are.
And in Palin's case they have stopped at nothing. An army of political operatives filed 15 spurious ethics charges against her, draining the public resources. She and her staff spent huge amounts of time and incurred over half a million in legal fees fighting charges that were ultimately dismissed. And the same shills who laud Obama for dropping a cool $100,000 on dinner and a show with Meesh in New York City are aghast that Sarah spent $150,000 of donated bucks on her wardrobe for the presidential campaign. Now the Democrats and their propaganda machine, the dinosaur media, will continue to attempt to destroy and marginalize this wonder woman.
New media better pick up the slack – and make the point that this move will allow Palin to spend more time in the lower 48 states, where we urgently need her voice, without the left accusing her of neglecting her duties as governor.
Her country needs her desperately. She is answering our call. The 2012 campaign began today!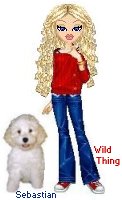 Wild Thing's comment.....
Obama only wishes he could give speeches like Sarah. Sarah has it all and there is a difference in being chanted at like Obama was and the love and respect like Sarah receives.
Sarah will be great whatever she does, and she will also make a difference in this world just as she has been doing.
Remember what she said ...."ONLY DEAD FISH GO WITH THE FLOW!"

....Thank you Mark for sending this to me.

Mark
3rd Mar.Div. 1st Battalion 9th Marine Regiment
1/9 Marines aka The Walking Dead
VN 66-67


Posted by Wild Thing at July 5, 2009 06:46 AM
---
Comments
So who does Quin Hillyer support? Is he a "conservative? writer" who supports Rinos? Is he a Newt Gingrich backer? Mike Huckabee?
What is left of the Republican Party is tearing itsself apart. None of the Republican Presidential race candidates were a rallying force except Sarah Palin. Some Republican writers and party insiders think the only way a Repub can win the White House is if they are moderates. So they attack true conservatives as being divisive whereas a real conservative unites the party and attracts independents. Sarah is one of those conservatives.
Posted by: TomR at July 5, 2009 11:33 AM
---
Very nice photo of portage Glacier WT, even with the eye candy. :)
I have but one question to ask, it pertains to life lessons regardless of 'affiliation'.
How many Americans are going to be lost because there are no leaders in the ranks, people like Sergeant York, Audie Murphy, Ed "Too Tall" Freeman, Gregory "Pappy" Boyington, Gunnery Sergeant John Basilone, just to name a few who chose to go on the offensive outside the bunker instead of the complacent defensive position within? Sarah has the entire nation shitting BB's trying to destroy her. That is the most positive sign of her effectiveness. Experience? Look at what's in there now, he can't even elucidate without a prosthesis. The Dhimmi's just hired a halfwit in Minnesota without any. Arnie broke Californy and he was extended Kennedy family.
Posted by: Jack at July 5, 2009 03:14 PM
---
Hilyer is another David Frum all in mold of Bowell Powell. They want a nice peace loving RINO, a bi-partisan by which the Republicans bend over the democrats gives it to us. McCain was their Boy, and we took it up the butt for their candidate. I am done with them picking my candidate.
Like obama they don't have a clue and they couldn't buy one or a 'Vowel'.
Hopefully, now that she is out of office she can work effectively and put a halt to some of this left wing garbage.
Posted by: Mark at July 5, 2009 06:32 PM
---
I have always supported Sarah Palin. I will continue to do so. Win or lose I hope that she becomes to the U. S. as Boudica was ro Britain in 60 A. D.

I am descended from mighty men! But now I am not fighting for my kingdom and my wealth. I am fighting as an ordinary person for my lost freedom, my bruised body and my outraged daughters Consider how many of you are fighting and why. Then you will win this battle, or perish. That is what I, a woman, plan to do! Let the men live in slavery if they will.
In under Obama we are all headed for "slavery", servitude towards his government programs. Was July 4, 2009 Independence day or Dependence day??
Posted by: Bob A at July 6, 2009 12:44 AM
---
Unfortunatly Boudica and her followers were defeated by the might of the Roman Army. Let's hope that when the time comes we have the U. S. military with the American people.
bob A.
Posted by: Bob A at July 6, 2009 12:55 AM
---
Posted by: Wild Thing at July 6, 2009 01:25 AM
---
Jack, thank you , what a beautiful place
it is there.
Posted by: Wild Thing at July 6, 2009 01:26 AM
---
Mark, thank you for the information about
Hilyer, I was not sure who it was. Your right
they want a rino and they will bash within
the party to try to get it that way.
We have two forces up against conservartives
waaa, democrats and rinos.
Posted by: Wild Thing at July 6, 2009 01:29 AM
---
Bob A., great quote thank you.
Posted by: Wild Thing at July 6, 2009 01:31 AM
---