« Senior Airman Nicholas Barker Defuses Commercial Airline Incident | Main | Obama Says Economic Stimulus Plan Worked as Intended »
July 12, 2009
Scam Artist Al Gore Hoping For "global governance" With Taxes From Cap andn Trade
Here is his video of his speech. I am putting it here but there is no way I can stand it to watch it. LOL I just have a zero tolerance to hear his voice. But if anyone is stronger then I am it is here for you. ~ Wild Thing
Gore boasts: 'Global governance' coming with carbon tax
Tells conference U.S. responding to warming threat with 'cap-and-trade'

Former Vice President Al Gore, whose "An Inconvenient Truth" video epistle on the claims of global warming has not weathered recent scientific research, now has promised at a conference in the United Kingdom that the impending virtual energy tax under the U.S. "cap-and-trade" legislation will bring about "global governance."

Gore, who this year famously left his Nashville mansion's driveway brightly illuminated during the "Earth Hour" event that promoted energy savings, was speaking at the Smith School World Forum on Enterprise and the Environment.
He cited the "cap-and-trade" legislation in the U.S. Congress that by President Obama's own estimate would cause utility bills to skyrocket for American consumers.
Those taxes are good, Gore said.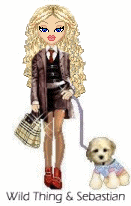 Wild Thing's comment.........
Global warming all about control of us by THEM.
"the impending virtual energy tax under the U.S. "cap-and-trade" legislation will bring about "global governance."
So long, sovereignty.
Al Gore's Dad was a bud to Armand Hammer who was the ONLY American (and I use that title very loosely here) allowed to fly his private jet into and out of the USSR under Stalin and his successors without either US or USSR diplomatic clearance. Hammer cranked up and ran many businesses for old Uncle Joe Stalin.
Old Armand gave Al, Sr. TONS of campaign dough and Al, Sr. carried Armand's water on Capitol Hill for years.
And here's a REAL piece of irony: Hammer owned a significant stake in Occidental Petroleum which was responsible for the LOVE CANAL toxic waste mess in New York. Gotta wonder how much of born-again envirowhacko Al, Jr's current assets flowed from the profits Hammer and Occidental generated from burying those thousands of barrels of sickening toxic sludge at Love Canal.

....Thank you Mark for sending this to me.


Mark
3rd Mar.Div. 1st Battalion 9th Marine Regiment
1/9 Marines aka The Walking Dead
VN 66-67


Posted by Wild Thing at July 12, 2009 05:44 AM
---
Comments
So fat boy Gore finally admits it! Yay! At least now we have vindication that we were right all along.
My hubby used to work for an Armand Hammer company, IBP on the kill floor. He has carpal tunnel up to his shoulders now. Thank God he got out of there. It is NOT a nice company to work for. When we got married, they denied putting me on the health insurance because of a surgery I'd had when I was 3! Armand Hammer was an ass of a man and I hope he's burning for all eternity.

Posted by: Lynn at July 12, 2009 07:07 AM
---
Amazing, 50 seconds into the video he tells of Congress passing the Cap & Trade bill "with all of its flaws". The bill was flawed and they know it. My own congreeeman, Ike Skelton, said the bill was flawed but voted for it in hope it will be straightened out in the senate. His main reason for voting for it? To keep the EPA from regulating cow farts...I'm not kidding.
Posted by: BobF at July 12, 2009 09:57 AM
---
Wife and I were headed east on I-40 sometime in '92, I think. Trooper in the road stopped us until a limo and cars came from Carthage road and turned in front of us. I thought it was a funeral, but no, the Algore had been summonsed to meet with Bill Clinton to be christened as the new heir-apparent-to-be. You can blame it all on me for just sitting there.
Back then we were told that Gore owned a chromium mine in north Tennnessee which had been given to him by Hammer. It polluted the rivers but he was granted an exemption by the EPA. All still in effect as far as I know. Nobody pollutes the world as much as Al Gore.
Posted by: horace at July 12, 2009 10:58 AM
---
"Nobody pollutes the world as much as Al Gore."
Or the mind horace. I just posted this video clip along with 2 others. Was the world governance a slip. Does not matter that is what Obama-Gore and their ilk want, party affiliation immaterial. Evil on both sides.
Posted by: Bob A at July 12, 2009 02:47 PM
---
Cap and Trade is a sham and a scam on the American People. We will be the only country in the world desparatly trying to heat our homes with Sun power in the middle of a snow storm and freezing our asses off because these nitwits can't tell the truth.
I didn't know Occidental took all that stuff from Love Canal. I lived right down the road from Love Canal. I just remember when they closed the place. All those homes are now abandoned.
The Chemicals dumped there was done in the 40's and 50's from the plants in Niagara Falls. Buffalo Avenue in the Falls from the city limits to about 2 blocks from the Falls were all plants, the place stunk and it was a real challange to go there just to wade through the smell. Finally in the early 60's they started cleaning the place up. Today its not too bad.
Posted by: Mark at July 12, 2009 06:13 PM
---
Lynn oh wow, thank you for sharing about
all of that. I am so sorry your husband
has carpal tunnel that is the worst of it
I have heard about, mostly I only heard
people get it in their wrist.
How vile of them not to insure you for
something when you were almost a baby.
Sheesh what terrible people.
Posted by: Wild Thing at July 13, 2009 12:16 AM
---
BobF.,WOW oh wow my gosh how awful.
Posted by: Wild Thing at July 13, 2009 12:17 AM
---
Horace, hahaha too funny. Thanks for
sharing about that.
Posted by: Wild Thing at July 13, 2009 12:19 AM
---
Bob A., I think Gore meant it. He really
wants this whole thing to rule all people
do.Even one of his old books talked about
population control and how there are too
many people in the world.
Posted by: Wild Thing at July 13, 2009 12:21 AM
---
Mark, those were from some notes I had
leftover from when Clinton and Gore ran
for office.
Thank you for sharing more about it too.
Posted by: Wild Thing at July 13, 2009 12:26 AM
---