« Sports Writer Mike Lupica Blames McNair Death On death on 'American gun culture' | Main | Obama Lauds Putin's 'Extraordinary Work' in Visit to Mend Ties »
July 08, 2009
Sarah Palin To Speak At The Ronald Reagan Presidential Library & Museum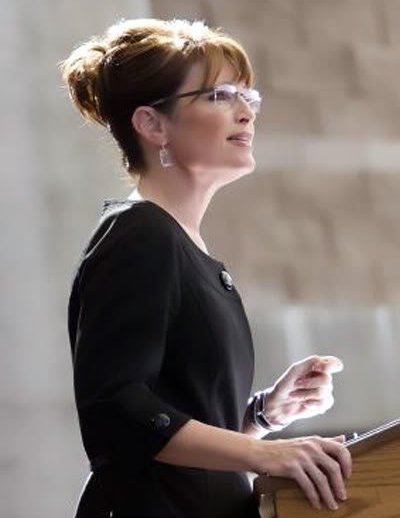 Governor Palin first speaking event will be at The Ronald Reagan Presidential Library & Museum in Simi Valley, California. She has been invited to speak at the 50th Anniversary Gala of the Simi Valley Republican Women.
Guest Speaker:
Governor Palin
When:
Saturday, August 8, 2009
5:30 p.m. Cocktail Reception and Tours
6:30 p.m. Dinner
Where:
Ronald Reagan Presidential Library and Museum
40 Presidential Drive
Simi Valley, CA
Event:
Cocktail Attire
$150 per Person
Make Checks Payable to SVRWF
Deadline:
Reply by July 20th, 2009
Posted by Wild Thing at July 8, 2009 06:48 AM
---
Comments
Wish I could be there. A real honest conservative speaking at the Presidential Library of the greatest conservative president in my lifetime. Wow! I'll bet Reagan is honored by Sarah speaking there.
Posted by: TomR at July 8, 2009 01:35 PM
---
Tom, I wish for that too. I am not sure
but I think they have to check with Nancy
to see if each speaker is ok, I am not
sure though.
Posted by: Wild Thing at July 8, 2009 07:55 PM
---
she supposed to campaign for Rick Perry, too.

Posted by: Mark at July 8, 2009 08:50 PM
---
I would not be surprised if this is not the beginning of the Sarah Palin drive for the Presidency. I am seriously considering attending. I see it as $150 well spent.
Posted by: SEAN. at July 9, 2009 10:34 AM
---