« Sarah Palin At High Noon | Main | VERY Ugly Arianna Huffington Encourages Bashing of Retarded People »
July 03, 2009
Sarah Palin Resigns as Alaska's Governor
In a stunning announcement, Gov. Sarah Palin said Friday morning she will resign her office in a few weeks.
Speculation has swirled for weeks, perhaps months that Palin would not seek re-election in 2010 as she pursues a political career on the national stage. The former vice presidential candidate has long been rumored to be considering a run at the Republican presidential nomination in 2012.
Palin did not address those rumors at the press conference at her Wasilla home, during which she did not take questions from reporters.
Lt. Gov. Sean Parnell will be inaugurated as her successor at the Governor's Picnic at Pioneer Park in Fairbanks on Sunday, July 26, Palin said.
Parnell said he will seek election to the governor's office in 2010. Parnell ran unsuccessfully against Rep. Don Young in the Republican primary last year.
Palin made the announcement flanked by Parnell and most, if not all, of her cabinet.

Palin Quits as Alaska Governor
Alaska Gov. Sarah Palin said Friday that she is stepping down at the end of the month, setting up a potential run for the Republican presidential nomination in 2012.
Alaska Gov. Sarah Palin shocked the political word Friday by announcing that she will step down at the end of the month and transfer power to Lt. Gov. Sean Parnell.
Palin made the announcement from her home in Wasilla, flanked by her husband, Todd, and family and state commissioners.
The announcement came on the same week that one of her top public health officials says she was forced out of office because Palin felt she wasn't in step on social issues.
Palin's decision now allows her to avoid the difficult task of running for president while serving as governor.
Todd Palin told FOX News that his wife will concentrate on "doing the things for Alaska and the country" that she is passionate about and can not do as governor with the limitation and constant opposition she deals with within the state.
Palin, who defeated incumbent Gov. Murkowski in a primary in 2006,.gained national prominence when GOP presidential candidate John McCain picked her as his running mate last year. But her approval ratings in the state have skidded in recent months.
Palin has been dogged in recent months by ethics inquiries. Her office last month announced the 15th dismissal of an ethics complaint against her or one of her staff.
On Wednesday, Beverly Wooley, who has worked more than 20 years in public health in Alaska, most of it with the municipality of Anchorage, ended her stint as state public health director.
She's the second top health official to leave within days. The state's chief medical officer, Jay Butler, left in late June after declining to take on Wooley's job along with his own. He now is in Atlanta, overseeing a U.S. Centers for Disease Control task force on a vaccine to protect against the H1N1 flu virus.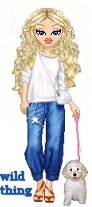 Wild Thing's comment........
I am so proud of her. I was shocked at first, but the more I think about it this is a stand up kind of thing to do.
This is an all or nothing decision. And that is the kind of person Sarah is and why I respect her so much.
She has made a smart political move. She'll be free to raise $$$, not chained to the affairs of State. The way other politicians have done it is they stay in office USE those who voted for them as they beg for money to run for the next office and are not doing the job they were elected to do. Just my take on it. Sarah has her own way of doing things.
Her speech was awesome and as soon as it shows up on YouTube I will post it.

Here it is:
It is labeled as Part 2 but there is no part one so I think the person that did the video just has part one as the media covering this and then they broke to her giving her speech.
LOL OOPS I was wrong..... Part ONE is now available. Sorry for the messy post,.
Posted by Wild Thing at July 3, 2009 04:30 PM
---
Comments
Timing is perfect, Alaskans have always been independent, she's exercising an option that most pooh poohed, and has the audacity to announce her independence over Independence Day. For God's sake Sarah drop the GOP too!!! Too many maggots in that rotten corpse to save the body. ABC's Joseph Goebbels must be working over time right now to counter this move. The hyena's are going to go all out for the jugular now.
Posted by: Jack at July 3, 2009 05:09 PM
---
The best thing at the moment is that this announcement has to concern the WH and specifically wimpy. She GETS to him......and now
she will be unencumbered by a public servant job to spend her time where she wants....in flyover country... Alaska...and even...DC!!!! You go, 'Cuda!!
Posted by: jan at July 3, 2009 05:15 PM
---
My wife called me from the living and said, "Palin's resigning". I said what, she repeated it. Somehow it didn't register until I saw it for my self.
If it is political strategy it is bad strategy. It will be interpreted as quitting. That will not bode well for someone seeking the presidency and it gives our enemies a huge advantage. It will put her on the defensive immediately. If she is on defense it will be tough to get any offense going at all.
This was started by alot of McCains former staff, who wanted a moderate candidate. They had one in McCain. When he picked Sarah Palin he threw them a monkey wrench, and they have been attacking her ever since. This makes it look like it worked.
At this point I don't see any bright spot or silver lining...unless there is something else we don't know about.
Posted by: Mark at July 3, 2009 05:21 PM
---
Good for Gov. Palin.
She is a candidate I can get behind and root for. Conservative, committed, and smart. It is enough for me that the Left hates her and reviles her every move and every statement.
If the Left hates her that much, then she must be their anathema.
Go Palin!
How about Palin/Gindall 2012 !
Posted by: Billy Ray at July 3, 2009 06:43 PM
---
Jack, from the first day I posted about her
months and months before McCain picked her.
It actually was a post about drilling for
Oil in Alaska. hahaha Anyway, I liked what
I read and posted she was different, she
stood on her own and that impressed me.
Maybe I related to it since Nick and I
did that in showbiz. We were not the in
crowd and did not become part of the party
scene at all. It just wasn't who we are.
Even as a child I was not a joiner just to
try to fit in. My belief being this is me
take me or not. haha
Sarah is like that she is her own person.
Like the pioneers that crossed our land when
many said it was a bad idea, that they would
be killed or die of hunger and thirst.
None of us really know what Sarah's plans
are I just hope and pray she does run for
President and that all of this is part of
setting up the open road to get there, freeing
her up so to speak.
My gut says she saw too how the attacks were
effecting the actual office of Gov. of her
State. And she does love Alaska. I could be
wrong but the attacks have not stopped nor
slowed down and she has been getting them even
from McCain's camp which is a vile thing to do.
Posted by: Wild Thing at July 3, 2009 07:01 PM
---
Jan, I bet it does too. We know how much
the left hate her to the core.
Posted by: Wild Thing at July 3, 2009 07:02 PM
---
Mark, I wish I knew, you make good points
about what you said. Thank you Mark.
I just hope and pray that this whole
thing has to do with her really wanting
to do it I mean run for President. And the
things she kept repeating in her speech,
"not the same politics as usual". I have
to wonder why she said it so many times.
Like look everyone, I am not your typical
politician, and I need this time to start
now to work on things so I can put
all I am into running.
Maybe I am reading into it I don't know.
It did shock me and then I kept seeing
her as someone that does not follow the
norm and never has. So maybe there is
a lot of positive to this too.
Posted by: Wild Thing at July 3, 2009 07:08 PM
---
Billy Ray, yes she is the most hated of
all Republicans and Conservatives. They
are obsessed with their hate for her.
Also in all the polls of who people like
the best for President she has always
rated way above all the others.
Posted by: Wild Thing at July 3, 2009 07:10 PM
---
As everyone should know I am a big Sarah Palin fan but for a candidate to resign in the middle of a term, for reasons unknown, is at the best peculiar. This will be perceived and believed by the left that she quit because of the pressure. We all know she's a fighter she showed that during the campaign and during all these ad hominem attacks on her and her family.
That said, she mentioned Alaska and OIL they have plenty of it. Cap and Trade would hurt Alaska big time. She could be planning to campaign against it, she can not do that as Governor as effectively but as a lobbyist she can spend a lot more time drumming up support from the Blue dog democrats and defeat it before it does the damage predicted.
I don't believe for a minute that she'd back down from a lawsuit as suggested by her opponents, she's a fighter.
The more I think about it this makes perfect sense. She said also, she'd be working for Alaska but as a citizen. So this is absolutely possible. I hope so.
Then if she defeats Cap and Trade then she'd have the clout to move into the winner circle on convention night.
This should be interesting.
Posted by: Mark at July 3, 2009 07:50 PM
---
Hey friends. I don't know what Sarah Palin's plans are, but she is freeing herself to pursue whatever. There is no doubt she will work to help the conservative cause. Whether she runs for office or just helps some running for office.
Palin was attacked viciously by the Leftists and later by the McCain incompetents. If she is absolutely fed up with politics I can understand it. She is a very capable person and whatever endeavors she shoots for now I am sure she will be successful. Even if it is only salmon fishing.
I know we here at Team Theodore will be keeping watch out for Sarah and will be updated and supportive of whatever she does.
Go Sarah!
Posted by: TomR at July 3, 2009 08:02 PM
---
I'm afraid Mark's right and it's a bad strategy. No matter what happens in the future, people are going to throw out that she's a quitter. Doing this isn't just going to make Democrats happy but it's also going to make Conservatives take a long hard look at her. I'm a huge fan of Sarah's but right now, I'm going to be taking a long hard look.
Posted by: BobF at July 3, 2009 10:30 PM
---
I'm sticking with Palin.
The same old bs like Romney, Huckaby, blah blah blah is just what we DO NOT NEED - insiders who offer just another flavor of the same old stuff.
Palin offers hardcore Reagan-like conservatism.
Posted by: Billy Ray at July 3, 2009 10:42 PM
---
Mark, she is our Sarah and I will post
news about her so we can keep cheering
her on.
Posted by: Wild Thing at July 3, 2009 11:42 PM
---
Tom, yes and we sure will keep watch.
She is a friend to all consrvatives
and I plan on posting about her
as news happens too.
Tom, DITTO this big time.
"we here at Team Theodore will be keeping watch out for Sarah and will be updated and supportive of whatever she does."
Posted by: Wild Thing at July 3, 2009 11:46 PM
---
Billy Ray, well said she sure does.
"Palin offers hardcore Reagan-like conservatism."
Posted by: Wild Thing at July 3, 2009 11:48 PM
---
I've said it before, we the people were disenfranchised in the 2008 primary we went in faithfully behind our chosen candidates while the union bosses(GOP oligarchy & DNC oligarchy) had their picks in the bag, everything else was choreographed to give the voter a choice between Marxism or Maoism. Romney couldn't out buy a dead broke and not too popular McCain so where did the McCain money come from? Michael Steel is begging for that money right now, proof to me that the GOP doesn't want change. You bet I'll back Palin unless she has done something criminal or worse but she has to be viable or we're just pissin into the wind again. This move looks like she's quitting under pressure and you can bet there will be precious little support from the GOP insiders. I remember all too well the stinging loss from backing that batwing eared Texan Ross Perot, he split the ticket then bailed on us, I was naively blinded by Perot's support of the raid. I don't have much use for Norm Coleman but he stuck it out until the 'Democratic Court' awarded his seat to the Buffoon. Go Sarah!
Posted by: Jack at July 3, 2009 11:49 PM
---