« Obama's Goal To Be Dictator | Main | Pentagon Won't Ban War-zone Smoking »
July 16, 2009
Reactions and Updates To Maj. Stefan Frederick Cook Decision
Sean Hannity Discusses Maj. Cook about Obama Not A Citizen By Birth Story
Pentagon orders soldier fired for challenging prez
Army warrior terminated from job after questioning Obama eligibility
The Department of Defense has compelled a private employer to fire a U.S. Army Reserve major from his civilian job after he had his military deployment orders revoked for arguing he should not be required to serve under a president who has not proven his eligibility for office.
According to the CEO of Simtech Inc., a private company contracted by the Defense Security Services, an agency of the Department of Defense, the federal agency has compelled the termination of
Cook's attorney, Orly Taitz, wrote in her blog that Simtech CEO Larry Grice said he would try to find another position within the company for Cook, but nothing is currently available.
The Department of Defense does contracting in the general field of information technology/systems integration, at which Cook, a senior systems engineer and architect, was employed until taking a military leave of absence on July 10 in preparation for his deployment to Afghanistan.
"Grice told Plaintiff, in essence, that the situation had become 'nutty and crazy,' and that plaintiff would no longer be able to work at his old position," Taitz wrote.
Grice made clear that it was Defense Security Services that had compelled Simtech to fire Cook.
According to the report, Grice told Cook "there was some gossip that 'people were disappointed in' the plaintiff because they thought he was manipulating his deployment orders to create a platform for political purposes."
The Simtech CEO then discussed Cook's expectation of final paychecks, without any severance pay, and wished the soldier well.

Lou Dobbs on his radio show yesterday discussed Barack Obama Birth Certificate Issue
Guest lineup includes Dr. Orly Taitz Attorney, Representing Major Stefan Frederick Cook And Alan Keyes


Liberal Talk Show Host Lynn Samuels Questions Obama's Place of Birth - Audio 7/15/09
Sirius Satellite Radio's Lynn Samuels, a liberal talk show host, saying she believes President Obama is 'lying' about his true place of birth, which may have been outside the United States
I have no idea why they have Ann Coulter's image on this screen she is not a guest on this woman's(??) talk show.
US Army Major Stefan Frederick Cook Challenges Barack Obama's Eligibility [FOX News]
PLEASE slide the arrow to 55:14 that is where Gibbs takes two questions about the birth certificate. Gibbs is sarcastic and talks down to the reporter. Also his second question is about why was Helen Thomas not invited to the July 4th fireworks at the White House and Gibbs once again smarts off and brings up the Birth certificate again.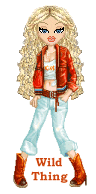 Wild Thing's comment......
As I understand this it he didn't refuse the order to deploy, he filed suit to find out if it was a lawful order.
DOD's response was to cancel his military deployment and to inform his employer that he was no longer welcome at his civilian job at McDill Air Force base, effectively firing him.
WHEW I never heard of this Lynn Samuels before. She would be scary to run into at night on a dark street.


.

....Thank you Mark for sending this to me.


Mark
3rd Mar.Div. 1st Battalion 9th Marine Regiment
1/9 Marines aka The Walking Dead
VN 66-67


Posted by Wild Thing at July 16, 2009 05:50 AM
---
Comments
I would think, the easiest way to put this to bed would be to produce a Real Birth Certificate. Not a certificate of live birth, which is all they have, Not the same thing. Gibbs keeps dancing around the issue and trying to avoid it, with his snide remarks and MSM ignores the question, just makes it worse. So the saga continues. Why is obama hiding the facts, it should be very simple to produce it, if indeed he is a legitimate citizen...Right ?
The Libtalker, is good, she has a coolade drinker on the line and he aint hearin' that his prez. aint no citizen. The typical obama voter, don't know and don't care, just what is obama gonna give 'em.
Posted by: Mark at July 16, 2009 08:25 AM
---
Oh what a tangled web we weave,When first we practise to deceive! Sir Walter Scott
Gibbs is entertaining, so was Baghdad Bob, they are both starting to look alike, check out those foreheads.
Maybe those firefighters at Sotomayor's hearing should be asked if there is smoke is there fire?
Posted by: Jack at July 16, 2009 10:30 AM
---
THE FACT THAT THE FEDERAL GOVERNMENT CAN FORCE THE FIRING OF AN EMPLOYEE OF A PRIVATE FIRM, MAY BE JUSTIFIED IN SOME CASES, WHERE SENSITIVE GOVERNMENT CONTRACTS ARE INVOLVED. THIS IS NOT ONE OF THEM.
THIS IS EXACTLY WHAT ONE WOULD EXPECT IN A DICTATORSHIP, WHERE DIVERGENT OPINIONS ARE DEALT WITH IN SUCH A MANNER, AND WORSE,
THIS IS WHAT WE HAVE BECOME IN 6 MOS. OF THE FRAUD'S PRESIDENCY. THE FACT THAT THE MSM IS SO COMPLACENT AND NOT STANDING UP TO THIS IS SO VERY TELLING.
THAT THE ORDER HAS BEEN RECINDED AND THE FORCED TERMINATION, GIVE RISE TO THE FACT THAT THERE MAY SOMETHING HERE, AFTER ALL.
Posted by: SEAN. at July 16, 2009 10:55 AM
---
SEAN, I think you may be on to something. Seig Heil!
Posted by: cuchieddie (Pissed off American) at July 16, 2009 10:57 AM
---
I think enough people are asking questions that this issue will not go away. obama is going to anger so many people when the bill for his spending comes due, that plenty of these people will join the rising chorus asking for that birth certificate.
Posted by: TomR at July 16, 2009 11:01 AM
---
Like I said yesterday, these condescending a-holes will GET their 'come-uppance'...
Posted by: pontiff alex at July 16, 2009 05:32 PM
---
Thank you everyone for your input.
Posted by: Wild Thing at July 17, 2009 12:30 AM
---