« Federal Agents Hunt For Guns, One House At A Time | Main | Camp Leatherneck Marines Deploy on Major Mission Afghanistan »
July 02, 2009
Prisoner Wrongly Imprisoned by Sotomayor Converts To Islam While In Prison
Sotomayor Achilles' heel? Wrongly imprisoned man
The nomination by President Obama of 2nd Circuit Court Judge Sonia Sotomayor to the U.S. Supreme Court is more than alarming to an innocent man who was convicted of murder and spent 16 years in prison before being cleared and released.
Jeff Deskovic, whose pursuit of freedom has been chronicled by the New York Times and others, told WND that the last six of those years are directly attributable to decisions endorsed by Sotomayor.
"I'm very alarmed," he said. "The rest of my life, as a result of my ordeal, is dedicated to preventing this from happening to other people."
Sotomayor in her 2nd Circuit position repeatedly put "procedure over innocence" and rejected appeals that could have provided Deskovic with his freedom much earlier than it actually happened, he told WND.
He blames the prosecutors and others in his original case for getting his conviction and sentence, but he blames Sotomayor – and the other judge on the 2nd Circuit panel – for the last six years he remained in prison.
The other judge, he told WND, is equally culpable, but is not now being nominated for the highest court in the land.
The background of the case is all over the public record. He was arrested and accused of assaulting and killing 15-year-old Angela Correa in 1989 and went on trial in 1990 when he was 17.
A year to make up for 16 lost ones: Jeffrey Deskovic reflects on freedom, fears
September 2007
DOBBS FERRY - When Jeffrey Deskovic was exonerated a year ago today, after spending half his life in prison for a brutal crime he didn't commit, he vowed to make up for lost time.
~snipet~
Upon his release, Deskovic had to support himself with welfare checks, donations and help from the Hudson Valley Islamic Community Center in Mohegan Lake, which provided the Muslim convert with a communal apartment until Mercy College found him a dorm room.
Continuing his quest for independence and justice, Deskovic filed a lawsuit Tuesday in U.S. District Court against police and prosecutors who contributed to his conviction; a separate lawsuit is planned in the state Court of Claims seeking compensation for his wrongful incarceration.

Though still struggling financially, he has started earning small stipends from his speaking engagements and writing assignments, listed on his website.
http://www.jeffreydeskovicspeaks.org/
The publicity also propels his 10-year life plan, he said, beginning with law school - preferably Pace - and culminating with a run for public office.
He wants to stay in Westchester County, even though his family now lives upstate.
.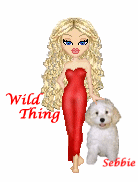 Wild Thing's comment.......
First of all, I am sorry this man was wrongly put in jail I really am, no one should have that happen to them.
But here is my problem with this guy. While in prison he converted to Islam and right now he is being supported partl;y by the Hudson Valley Islamic Community Center.
I do agree that this conviction goes against Sotomayor big time! I just wish he had not become a Muslim.
"Upon his release, Deskovic had to support himself with welfare checks, donations and help from the Hudson Valley Islamic Community Center in Mohegan Lake, which provided the Muslim convert with a communal apartment until Mercy College found him a dorm room."
There is no such thing as a "moderate Muslim".....imo.
As a country we are headed for major problems with followers of Islam. We already see what has happened to other countries around the world and that was before we had Obama in power. Now it is an open door and Obama and Eric Holder have already made it where Muslims will get special protection.
my post on June 6th
AG Eric Holder and Obama Pledge To Protect American Muslims
"DOJ issues statement "to protect American Muslims;" silent on protecting Americans from jihadists It's a statement "to protect American Muslims."

And a Moderate Muslim??????
Here is another post I did on February 14th of this year
A N.Y. So Called "Moderate" Muslim Leader Beheads Wife
Founded TV network to combat negative perceptions of Muslims Hassan was a community leader and a so called "moderate" Muslim. He was the founder of Bridges TV. A show started to help combat the negative perceptions of Islam"
We have read story after story about " moderate Muslims" killing family members or non family members. A daughter puts lipstick on and is murdered, a wife wants a divorce and is beheaded and on and on.
Yes he was in prison and yes he was innocent according to the above article. But how many of us would turn to Islam if that happened to us, or how many of us would turn to God, the one true God and not want anything to do with Islam.
It says he wants to be a lawyer and that he is also against the death penalty. That makes me soooo happy....NOT. I am for the death penalty.
Muslims don't need a death penalty they have their own and they carry it our around the world in the devastation and destruction they bring to the world. Islam worships death. Non Muslims celebrate life.
Prisons are infested with people converting prisoners to Islam.
IMO we have got to take Islam seriously, it is breathing down our necks as a nation and it comes straight from the Oval Office now. I don't want our awesome country to become like England, Sweden, Germany, and France etc.

....Thank you Mark for sending this to me.


Mark
3rd Mar.Div. 1st Battalion 9th Marine Regiment
1/9 Marines aka The Walking Dead
VN 66-67


Posted by Wild Thing at July 2, 2009 06:48 AM
---
Comments
We need to eliminate islam from the face of the earth. It isn't a religion, it's a cult that thrives on killing.
Like they used to say back in the good ol' days, "Kill Them All, Let God Sort Em' Out." Something tells me, that God will just kiss em' off.
Posted by: cuchieddie (American) at July 2, 2009 11:05 AM
---
I will make this abundantly clear: This man was a victim of a judicial system which tries to uphold its credibility by refusing to admit that it can be wrong. His grivances are more than justified. What I find more disturbing is that the State of New York has openly installed Muslim Imams as prison chaplins . I read this in the Wall Street Journal four or five years ago. These Imams can be tied to the Muslim brotherhood.
We think of these Imams reaching out to Black prisoners and to prisoners from "traditionally Muslim" backgrounds and ethinicities. This Jeff guy seems a typical White American. The only possible outward sign of his Islamisication is the beard-no Muzzie name or garb. This follows the pattern. Prison is the most fertile ground for recruiting persons with grivances and anger whether justified or not. Remember the one who shot the recruiters in Ar. or the trio of terrorists captured recently-and all downplayed by the MSM-all prison converts. Will we now have to fear militant "lilly white" muslims who defy profiling ? This Jeff guy may be no terrorist but he will become a lawyer who will defend terrorists. What role did $ from CAIR or Muslim "charities" play in this story? (the prison Imams are paid with NY tax dollars) Are Islamists once-again trying to suck-in conservative supporters by waving the "anti-Sotomayer" flag ? I may sound like a bigot, but we need to stop & think here. (for the record I oppose Sotomayer for the supreme court-I simply do not wish to see some of us duped again) )

Posted by: Willy at July 2, 2009 11:12 AM
---
Xin Loi!!!
At 34 Jeffrey Deskovic has made the typical choice of ex convicts. The wrong one!!!! He was a victim, no longer is and is playing that victim card. Choosing to belong to the cult with out a conscience, Islam, shows he's weak minded and a follower susceptible to committing a crime. Now that he can legally vote, will he support the party of the person that put him there? That IMO is criminal. I could ask my niece's ex, a 52 year old ex-con(cop killer?), he's been in the slammer twice in the past two weeks in two states and he's now out on bail??? I don't see any future in associating with either ideology or it's members. Empathy my ass!!! It's people like Sotamayor who enable these criminals, one wrongfully imprisoned the other a career criminal working the liberal justice system, with neither the prosecutor's or the judges doing their jobs.
Like Willy stated, the state puts Muzzy recruiters inside the prisons while they block the military recruiter from the campus. Which soldier do you want on the street?
Posted by: Jack at July 2, 2009 02:58 PM
---
cuchieddie (American), YES
"We need to eliminate islam from the face of the earth."
yes Yes YES YESsssssssssssssss
I agree, God even said in the Old Testament
he wanted them wacked. Can I say it that way?
But he did say it His way of course.
Posted by: Wild Thing at July 2, 2009 07:07 PM
---
Willy, you are absolutely rigiht. I have
posted about how they are doing just that
in the prisons and converting people just
like you said. Also in my comment above with
this post. Thank you Willy for what you said.
Posted by: Wild Thing at July 2, 2009 07:09 PM
---
Posted by: Wild Thing at July 2, 2009 07:13 PM
---