« Barack FONDA Obama and UK Gordon Brown Want Talks With " Moderate" Taliban | Main | CNN Wrong Once Again ~ Hawaii Contradicts CNN Chief Jon Klein »
July 29, 2009
One Term Obama's White House Website Has Plummeted As It Should!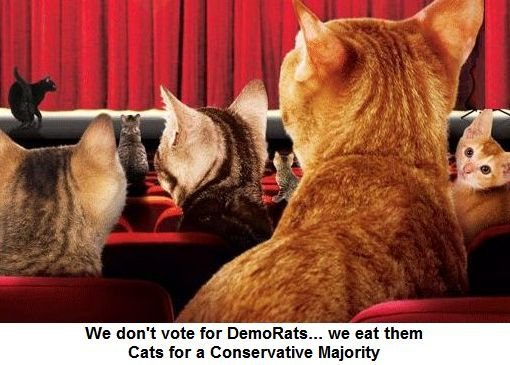 Traffic to Obama's White House Web Site Has Plummeted
The traffic at President Obama's official White House Web site--whitehouse.gov--has fallen from a post-Inauguration peak to nearly the same level it was during the waning days of the Bush administration.
The dramatic drop in traffic has happened despite the Obama Administration's complete redesign of the site.
According to the web-traffic tracking site Alexa.com, whitehouse.gov was almost the 500th most popular Web site in the world in February. Since then, it has fallen to the 3,732 ranked Web site in the world. Traffic to the site has fallen 51.6 percent in the last three months.

People are also spending less time on the site than they did before. Time spent on a Web site is often used as a barometer for how interested visitors are in a site's content. Time spent on whitehouse.gov declined 15 percent since May to an average of 2.6 minutes per visitor.
Visitors are looking at less and less on the site, despite the daily increase in content. Visitors viewed an average of only two pages per day over the past three months, declining 18.5 percent during that time.

In fact, the number of different pages viewed by the average visitor has fallen nearly 50 percent since February, when the site logged nearly four repeat visits per day. The White House is reaching fewer people through its Web site than it did in its early days. Whitehouse.gov's reach--the percentage of Internet users who visit the site daily--declined to only 0.031 percent of all Internet users, a decline of 40.6 percent since May.

The overwhelming majority of whitehouse.gov visitors--67 percent--come from the United States. India and Germany account for 4.5 and 4.1 percent of visitors respectively with China, the United Kingdom, and Canada rounding out the top five with 2.7, 2.0, and 1.7 percent each.

The decline in White House's web traffic has coincided with a decline in the president's approval ratings and the approval ratings for his policies.

A Zogby poll released July 24 showed that only 48 percent of Americans approve of the job President Obama is doing, down from 51 percent in mid-June -- 49 percent of Americans said they disapprove of Obama's performance and 4 percent were unsure.


When asked to rate Obama's performance, 53 percent rated it negatively, with 43 percent giving the president a "poor" rating.
Other polls show a similar, negative trend for Obama. A Rasmussen tracking poll, published July 27, showed that only 49 percent of Americans approve of Obama's performance, with a majority of 50 percent disapproving.
Only 30 percent of those surveyed by Rasmussen said they "strongly approve" of Obama, a number that has remained steady throughout his presidency.
Public approval of Obama's health care initiative has also been declining, according to Rasmussen. The public opposes Obama's efforts 53 to 44 percent, a figure that has been increasing the longer the president has been touting his plan.

The president's stimulus spending plan is also losing favor with the public. According to a Gallup survey published July 23, a plurality of Americans--49 percent--said the stimulus has not had any effect on the economy. Fifty percent of respondents in the same survey also said that the stimulus plan would have either no long-term effect or a negative long-term effect on the economy.

Rasmussen reported similar findings, showing that only 25 percent of Americans thought Obama's massive spending package had helped the economy, with 31 percent saying it had hurt the economy.

Whitehouse.gov's traffic dropped off sharply after the passage of the stimulus in mid-February, declining from 0.15 percent of internet users to 0.031 percent as of July 26.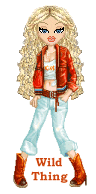 Wild Thing's comment......
"The dramatic drop in traffic has happened despite the Obama Administration's complete redesign of the site."
LMAO
Make me website Czar I'll get the statistics up..
first week post his long form BC
second week his kindergarden records
third week Punahou records
fourth week Occidential
fifth week Columbia
sixth week Harvard
then his bar application
jobs
bank balance
social security numbers used
then his admission(s)
his trial
his punishment on video on the website (pay per view)
alternatively his pardon by Biden which would tear this country apart...(ala Nixon)

I LOVED the website President Bush and VP Cheney had. I loved going to it. It was the best! It had pages for kids with Barney their dog he had his own page too. It had history lessons for kids and oh gosh so many wonderful things with lots of patriotic graphics and tons of photos and interaction things.
Dictators like Obama and Michelle HO-bama don't think that way, They don't want it to belong to we the people. Just like THEIR White House and THEIR lawn. POS both them, Yes I am talking about you Barack and Michelle not proud of America. ...HUMPH!

The one Bush had is actually forzen online so we can still see it.
http://georgewbush-whitehouse.archives.gov/
At the bottom of Bush's page you can still click on Kids and all the different links.
I won't put the freak Obama's link to the White House link here because I sure as heck do not want to add to his hits. But it is ugly and his mug is all over the place. SICKENING
.

....Thank you Jack for sending this to me.

United States Army
1965-1971
Army Combat Engineers
Quang Tri & Chu Lai '68 -'69
67-69


Jack's blog is Conservative Insurgent

Posted by Wild Thing at July 29, 2009 08:49 AM
---
Comments
I know, I know, I should be in mourning. Thank you WT.
Posted by: Jack at July 29, 2009 11:24 AM
---
It just goes to show the attention span of the average democrat about that of a gnat. The temperature gets around 65 and the little buggers swarm until you smack the crap out of them or in this case, they are not getting the promised free lunch and have gone elsewhere...to the soup kitchen.
Posted by: Mark at July 29, 2009 01:58 PM
---
Posted by: Wild Thing at July 30, 2009 02:37 AM
---
Mark, yes it does. LOL
Good one!
Posted by: Wild Thing at July 30, 2009 02:42 AM
---
remember WT, "it's all about ME ME ME ME ME ME ME ME ME ME ME ME MEEEEEEEEEEEEE!!!"
Posted by: pontiff alex at July 30, 2009 04:32 PM
---