« Sotomayor Backers Urge Reporters to Probe New Haven Firefighter | Main | Obama Cuts Funding For Gear and Armored Vests & Armored Vehicles »
July 12, 2009
Obama's Books Banned At Federal Prison As "detrimental to national security"
Audacity of Nope: US prison tells inmate that Obama's books harmful to national security
The federal government's most secure prison has determined that two books written by President Barack Obama contain material "potentially detrimental to national security" and rejected an inmate's request to read them.
Ahmed Omar Abu Ali is serving a 30-year sentence at the federal supermax prison in Florence, Colorado, for joining al-Qaida and plotting to assassinate then-President George W. Bush. Last year, Abu Ali requested two books written by Obama: "Dreams from My Father" and "The Audacity of Hope."
But prison officials, citing guidance from the FBI, determined that passages in both books contain information that could damage national security.
A prison spokeswoman referred questions to the FBI, where a spokeswoman was looking into the matter Thursday evening.
The documents detailing the prison's rejection of Obama's books are included in court papers for a resentencing hearing scheduled later this month for Abu Ali, a U.S. citizen.
Abu Ali requested the books in August, before Obama was elected. In a short, handwritten note on a prison complaint form, Abu Ali argues that the two rejections "violate my 1st amend. rights" - referring to the part of the U.S. Constitution that promises free speech among other rights.
The rejections, as well as other restrictions on family visits, prompted a hunger strike by Abu Ali that has since ended, Dratel wrote.
Prison officials cite specific pages - but not specific passages - in the books that they deem objectionable. They include one page in Obama's 1995 book, "Dreams from My Father," and 22 separate pages in his policy-oriented 2006 book, "The Audacity of Hope." It was not immediately obvious what passages might have been deemed problematic, though nearly half of the pages cited are in a chapter devoted to foreign affairs.
Supermax inmates, including convicted Sept. 11 conspirator Zacarias Moussaoui and "Unabomber" Ted Kaczynski, are housed under the most severe restrictions in the federal prison system. Inmates typically are kept in their cells in solitary confinement 22 or 23 hours a day.
Abu Ali will be resentenced July 27, following an appellate court ruling that U.S. District Judge Gerald Bruce Lee improperly deviated from sentencing guidelines that recommended a term of life in prison.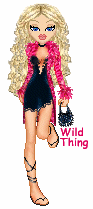 Wild Thiing's comment.........
Not only his books but Obama himself is a danger to our national security!
You can't make this sh!t up. If 5 years ago an author had written a fiction novel about the last two years of history he'd have been laughed at and scorned: America electing a Muslim president barely 8 years after 9/11? Electing a man that is friends with domestic terrorists, the Nation of Islam, Black Panthers, George Soros and a veritable zoo full of assorted crazies and communists? Never happen, we'd have shouted!
Posted by Wild Thing at July 12, 2009 05:50 AM
---
Comments
Wow! Someone got it right on this one. The man is a threat to the Sovereignty and Security of The Republic.
Posted by: Glenn Cassel AMH1(AW) USN RET at July 12, 2009 07:40 AM
---
After retiring from the USAF, I'm now a state prison guard: 8 years inside and now in a watch tower... Muzzies recruit them and during our contraband searches, we saw a lot of black militant and Islamo books in the inmates locker boxes. When Dubya was sworn in on January 20, 2001, the inmates yelled "ASSASSINATE THE MOTHER F*UCKER!"
Posted by: darthcrUSAderworldtour07 at July 12, 2009 08:19 AM
---
We are living in the Netherworld. I have read that these same books banned from Federal prisons are being OK'd for some schoolkids to read. Probably inner city schools.
Posted by: TomR at July 12, 2009 11:54 AM
---
Now the NEA is bequeathing another generation of misfits, criminals, and cheats. Goes with the territory eh, Barack.
Posted by: Mark at July 12, 2009 12:34 PM
---
Glenn Cassel AMH1(AW) USN RET, yes I
almost fell off my chair to see someone
acknowledge what you and all of us know.
And to do something about it. Amazing.
Posted by: Wild Thing at July 12, 2009 07:54 PM
---
Darth, thank you so much for sharing about
that. WoW!
Posted by: Wild Thing at July 12, 2009 07:55 PM
---
Tom, Oh my gosh!!! Thanks Tom, for the
information.
Posted by: Wild Thing at July 12, 2009 07:56 PM
---
Posted by: Wild Thing at July 12, 2009 07:57 PM
---