« Arab Festival 2009: Sharia in the USA | Main | Obama Tells Russia's Putin the Cold War is History »
July 03, 2009
Obama Suspends Military Relations With Honduras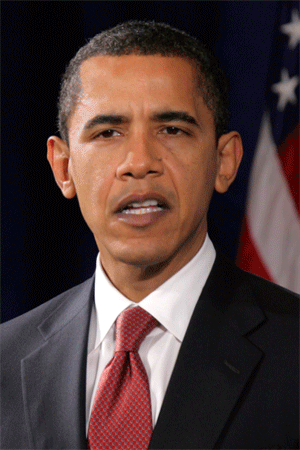 Obama and Chavez not so different

US suspends military relations with Honduras

WASHINGTON
The Obama administration said Wednesday it has suspended joint military operations with Honduras to protest a coup that forced President Manuel Zelaya into exile. The U.S. withheld stronger action in hopes of negotiating a peaceful return of the country's elected leader.
The Organization of American States, meeting in Washington, gave Honduran coup leaders three days to restore Zelaya to power - under threat of suspending Honduras's OAS membership. Afterward, several officials said the administration is still reviewing the possibility of cutting off U.S. aid.
Robert Gibbs, the White House press secretary, said, "We continue to monitor the situation and will respond accordingly as events transpire."
At the State Department, spokesman Ian C. Kelly said the department's top diplomat for the Americas, Thomas Shannon, met with Zelaya at OAS headquarters on Tuesday evening. Kelly would not reveal details, except to say Zelaya thanked the administration for supporting his unconditional return to power.
Kelly said he was not aware of any plan to recall the U.S. ambassador from the Honduran capital. Another official, speaking on condition of anonymity in order to discuss internal deliberations, said the administration believes it stands a better chance of achieving a peaceful outcome if it keeps a diplomat in Tegucigalpa.
The official also said the U.S. was not advocating that the matter be taken up by the U.N. Security Council.
Kelly said the administration was still studying whether the forced removal of Zelaya was a military coup in a legal sense that would trigger a cutoff or suspension of American financial assistance.
"Our legal advisers are actively assessing the facts and the law in question, which we take very seriously," Kelly said.
The administration appeared to be counting on the threat of Honduras having its OAS membership suspended as leverage in getting Zelaya back in power. While the administration joined the OAS in calling for Zelaya's unconditional return, with no limits on his presidential powers, it also seemed open to some form of compromise.
U.S. officials said they were pleased that Zelaya, who had vowed to return to Honduras on Thursday, put that off after the OAS announced the three-day deadline for the country's interim leaders to accept him back. Zelaya was in Panama on Wednesday to attend that country's presidential inauguration.
Zelaya said he would put off his return until the weekend.
The decision to suspend U.S. military activities in Honduras was announced by Pentagon spokesman Bryan Whitman, who said, "We've postponed any activities in Honduras right now as we assess that situation."
Whitman would not be specific, but the suspension could have broad implications because the United States runs a large Central American security and counternarcotics operation from a jointly run air base in Honduras. Whitman said only operations affecting Honduras itself are on hold.
Earlier, OAS Secretary-General Jose Miguel Insulza delivered what he called "an ultimatum" for Zelaya's safe return.
In a sharply worded resolution, the OAS said it vehemently condemned the coup and "the arbitrary detention and expulsion" of Zelaya.
The coup, the OAS resolution said, has produced an "unconstitutional alteration of the democratic order."
Calling Zelaya's overthrow an "old-fashioned coup," Insulza said: "We need to show clearly that military coups will not be accepted. We thought we were in an era when military coups were no longer possible in this hemisphere."
Zelaya has said he intends to return home accompanied by Insulza, the presidents of Argentina and Ecuador and the head of the U.N. General Assembly to seek restoration of his authority.
Roberto Micheletti, named by Honduras' Congress as the new president, said Tuesday that Zelaya could be met with an arrest warrant if he returned.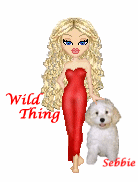 Wild Thing's comment.....
WoW So much for not meddling in other countries. I cannot believe the USA is allies with Chavez and Armanutjob now
Honduras has risen above the typical third world type of politics only to have the USA spit in their face for it.

....Thank you Mark for sending this to me.


Mark
3rd Mar.Div. 1st Battalion 9th Marine Regiment
1/9 Marines aka The Walking Dead
VN 66-67


Posted by Wild Thing at July 3, 2009 06:47 AM
---
Comments
They should have known by how this creep is treating Israel.
Posted by: Bob A at July 3, 2009 10:51 AM
---
Obama goes from a pin head to a fat head with little effort.
Posted by: Mark at July 3, 2009 02:05 PM
---
Bob A., yesss and we told everyone Obama
would be exactly like he is.
It just is all being done so fast. whew

Posted by: Wild Thing at July 4, 2009 12:27 AM
---
Mark, LOL yes he sure does.
Posted by: Wild Thing at July 4, 2009 12:28 AM
---