« Scam Artist Al Gore Hoping For "global governance" With Taxes From Cap andn Trade | Main | Gov Palin Signs 5 Resolutions Protecting Gun Ownership Rights From Feds »
July 12, 2009
Obama Says Economic Stimulus Plan Worked as Intended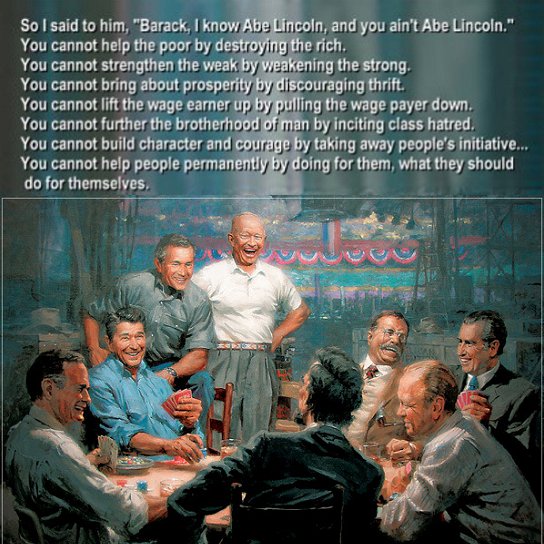 Obama Says Economic Stimulus Plan Worked as Intended
Barack Obama said his $787 billion stimulus bill "has worked as intended" as he pushed back against Republican criticism that his recovery program has failed to rescue the economy.
"It has already extended unemployment insurance and health insurance to those who have lost their jobs in this recession," Obama, who is traveling today in Ghana, said in his weekly Saturday radio and Web address. "It has delivered $43 billion in tax relief to American working families and business."
Obama spoke after stocks fell for a fourth week on concern that an economic recovery will be delayed. A government report last week showed that employers cut 467,000 jobs in June and the unemployment rate rose to 9.5 percent, the highest since 1983.
Obama, in his speech, said the stimulus program is helping state governments save jobs. Were it not for the program, the president said, "state deficits would be nearly twice as large as they are now, resulting in tens of thousands of additional layoffs -- layoffs that would affect police officers, teachers, and firefighters."
Republican Response
In the weekly Republican response, House Minority Whip Eric Cantor of Virginia said the stimulus bill was "full of pork- barrel spending, government waste and massive borrowing cleverly called 'stimulus.'"
"The plain truth is that President Obama's economic decisions have not produced jobs, have not produced prosperity, and have not worked," Cantor said.
He said the Republicans want reductions in tax rates that he said would help middle-class families.
Obama said the measure "was not designed to work in four months -- it was designed to work over two years."
The spending plan will "accelerate greatly" through the summer and autumn, creating "thousands more infrastructure projects" that will lead to additional jobs, he said.
"We're moving in the right direction," Obama said. "We must let it work the way it's supposed to, with the understanding that in any recession, unemployment tends to recover more slowly than other measures of economic activity."
Earlier this week, Vice President Joe Biden also defended the Obama administration's efforts to rebuild America's economy, while expressing frustration with those who say progress is too slow.
"Remember, we're only 140 days into this deal," Biden said in a speech in Cincinnati. "It's supposed to take 18 months."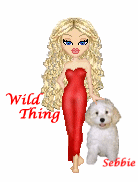 Wild Thing's comment.......
Obama's mission is to destroy this country and so sure his stimulus is working.
1. It got lots of money to Obama's Brown Shirts.
2. It has seized control of significant industry.
3. It has made people more dependent on the government.
Somewhere, amidst the fires of hell, Saul Alinsky is smiling.
.

....Thank you Mark for sending this to me.


Mark
3rd Mar.Div. 1st Battalion 9th Marine Regiment
1/9 Marines aka The Walking Dead
VN 66-67


Posted by Wild Thing at July 12, 2009 05:45 AM
---
Comments
Really? And just how has it worked in my favor? My spouse is still out of work, my daughter too. I make maybe $9 an hour after taxes and insurance. I don't qualify for food stamps or any form of assistance because we made too much last year and I'm white (yes, I was actually told that). I stand to lose so much, so how has this helped? I don't see it. I just don't and I am angry at this mess of a situation Obamanation has gotten us into. I have seen that states that overwhelming voted for him have gotten all the goodies and the states who went with McCain are on the short end of the stick or have gotten nothing at all.
Posted by: Lynn at July 12, 2009 07:03 AM
---
Laid off on 26 February of this year and still looking for work. Along with about 10,000 aircraft workers here in Wichita, Independence and Salina. Cessna canceled their new Citation Columbus program last Thursday. They have to give the City of Wichita and Sedgwick County back incentive money. To the tune of 10 million dollars. and we don't know what the money wil be used for upon it's return.
Yeah, it's working as advertised. All too well, at making the Republic a deopendent nanny state. All so he can say, look what I did for you. I'm looking barack and it ain't good, by any definition.
Posted by: Glenn Cassel AMH1(AW) USN RET at July 12, 2009 07:47 AM
---
Question. Where did you get the picture accompanying this post?
Posted by: SEAN. at July 12, 2009 10:58 AM
---
I will get no greater birthday card today (76) than that. When I get to wondering why I'm still alive I see something like that and I know it was to see that. Incredible! Thank you Mark and Chrissie.
Posted by: horace at July 12, 2009 11:03 AM
---
The stimulus package is working for a few groups like ACORN. Other than that, I don't know who it has helped.
Posted by: TomR at July 12, 2009 12:13 PM
---
Wasn't the stimulus supposed to create jobs ? Yet he says Unemployment Insurance is up. Meaning the economy is still shedding jobs creating the need for more unemployment checks. How the hell is that working and turning the economy around.
This circular logic is pure Bullshit or this guy is a complete and total moron.
Posted by: Mark at July 12, 2009 02:34 PM
---
Lynn, Obama is telling a lie and he knows
it and could care less. I will never forget
that 60 Minute interview he did where he
was laughing about people being unemployed
and the guy interviewing him asked him if
he was on drugs.

Posted by: Wild Thing at July 12, 2009 11:59 PM
---
Glenn Cassel AMH1(AW) USN RET, well said,
"All so he can say, look what I did for you. I'm looking barack and it ain't good, by any definition."
Posted by: Wild Thing at July 13, 2009 12:02 AM
---
SEAN, I found it in Google.
Someone had sent it to me awhile back
and I could not remember which folder
I have put it in so I used google last
night to find another one.
Please help yourself to it too, it is
really special.
Posted by: Wild Thing at July 13, 2009 12:04 AM
---
Horace, oh wow I didn't know it was your
birthday. I jotted it down for next year.
HAPPY BIRTHDAY Horace!!!!
Posted by: Wild Thing at July 13, 2009 12:07 AM
---
Tom, I don't either, good point.
Posted by: Wild Thing at July 13, 2009 12:08 AM
---
Mark, it is so stupid and don't get how
they even think what they have been
doing would work.
If the economy gets better it is not
going to be because of anything Obama
does.
Posted by: Wild Thing at July 13, 2009 12:12 AM
---
Checking in very late. Happy Birthday Horace
Got that POS boat anchor of the daughter's up and running again.
Posted by: Jack at July 13, 2009 12:40 AM
---