« Because We Never Forget "Military Medical Team Makes the 'Toughest Call' | Main | Orders From Obama:U.S.Troops Told to Stop Taliban Pursuit If Civilians At Risk »
July 03, 2009
Obama and Senate Would Fine People $1000 For Refusing Health Care Coverage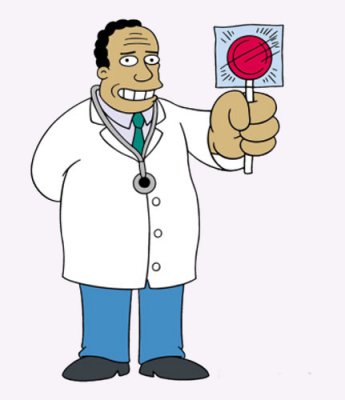 Senate Bill Would Fine People More Than $1,000 for Refusing Health Care Coverage
Senate aides said the penalties, estimated to raise around $36 billion over 10 years, would be modeled on the approach taken by Massachusetts, which now imposes a fine of about $1,000 a year on individuals who refuse to get coverage.

Americans who refuse to buy affordable medical coverage could be hit with fines of more than $1,000 under a health care overhaul bill unveiled Thursday by key Senate Democrats looking to fulfill President Barack Obama's top domestic priority.
The Congressional Budget Office estimated the fines will raise around $36 billion over 10 years. Senate aides said the penalties would be modeled on the approach taken by Massachusetts, which now imposes a fine of about $1,000 a year on individuals who refuse to get coverage. Under the federal legislation, families would pay higher penalties than individuals.
In a revamped health care system envisioned by lawmakers, people would be required to carry health insurance just like motorists must get auto coverage now. The government would provide subsidies for the poor and many middle-class families, but those who still refuse to sign up would face penalties.
Called "shared responsibility payments," the fines would be set at least half the cost of basic medical coverage, according to the legislation. The goal is to nudge people to sign up for coverage when they are healthy, not wait until they get sick.
The legislation would exempt certain hardship cases from fines. The fines would be collected through the income tax system.
The new proposals were released as Congress neared the end of a weeklong July 4 break, with lawmakers expected to quickly take up health care legislation when they return to Washington. With deepening divisions along partisan and ideological lines, the complex legislation faces an uncertain future.
Obama wants a bill this year that would provide coverage to the nearly 50 million Americans who lack it and reduce medical costs.
In a statement, Obama welcomed the legislation, saying it "reflects many of the principles I've laid out, such as reforms that will prohibit insurance companies from refusing coverage for people with pre-existing conditions and the concept of insurance exchanges where individuals can find affordable coverage if they lose their jobs, move or get sick."
The Senate Health Education, Labor and Pensions bill also calls for a government-run insurance option to compete with private plans as well as a $750-per-worker annual fee on larger companies that do not offer coverage to employees.
Sens. Edward M. Kennedy, D-Mass., and Christopher Dodd, D-Conn., said in a letter to colleagues that their revised plan would cost dramatically less than an earlier, incomplete proposal, and help show the way toward coverage for 97 percent of all Americans.
In a conference call with reporters, Dodd said the revised bill had brought "historic reform of health care" closer. He said the bill's public option will bring coverage and benefit decisions driven "not by what generates the biggest profits, but by what works best for American families."
The Congressional Budget Office, in an analysis released Thursday evening, put the net cost of the proposal at $597 billion over 10 years, down from $1 trillion two weeks ago. Coverage expansions worth $645 billion would be partly offset by savings of $48 billion, the estimate said.
However, the total cost of legislation will rise considerably once provisions are added to subsidize health insurance for the poor through Medicaid. Those additions, needed to ensure coverage for nearly all U.S. residents, are being handled by a separate panel, the Senate Finance Committee. Bipartisan talks on the Finance panel aim to hold the overall price tag to $1 trillion.
The Health Committee could complete its portion of the bill as soon as next week, and the presence of a government health insurance option virtually assures a party-line vote.
In the Senate, the Finance Committee version of the bill is unlikely to include a government-run insurance option. Bipartisan negotiations are centered on a proposal for a nonprofit insurance cooperative as a competitor to private companies.
Three committees are collaborating in the House on legislation expected to come to a vote by the end of July. That measure is certain to include a government-run insurance option.
At their heart, all the bills would require insurance companies to sell coverage to any applicant, without charging higher premiums for pre-existing medical conditions. The poor and some middle-class families would qualify for government subsidies to help with the cost of coverage. The government's costs would be covered by a combination of higher taxes and cuts in projected Medicare and Medicaid spending.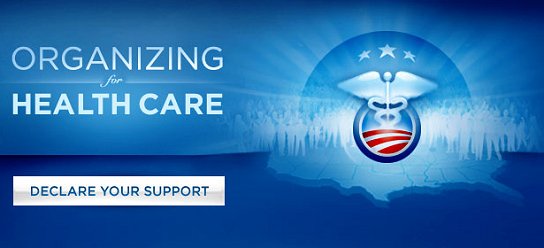 Obama voters are sharing their personal stories with Obama at his Organizing For America website. I would NOT register to read them but I found it at the vile person Huffington Post blog so here it is. This way you don't have to register to see what it looks like. ~ Wild Thing

Jackie in Logan, N.D., wrote that she cried when she was hospitalized in January out of fear for the bills -- even though she has health insurance.
"I told my husband that perhaps I should just go home and wait to die," Jackie wrote, "as it would be cheaper to be cremated, than to have to exist dealing with the debt of surviving."
Brad of Granite City, IL, wrote that "I may die any day because Health Insurance isn't available to me."
"For profit healthcare killed my wife," wrote John of Nashville, Tenn.
http://stories.barackobama.com/healthcare

.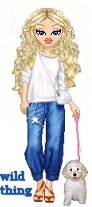 Wild Thing's comment.......

Check out the Obama LOGO once again. sheesh I am so sick of seeing that logo of his. His communist dictator logo.
Notice how they EXPECT to "make" $36 million dollars over the next ten years. They are HOPING that people won't be able to afford health insurance so they can kick their feet out from under them and rob them blind!
This is unbelievable! Our rights are fast deminishing. Unfathomable that such a thing would be done!
Our country currently has the best medical care in the world. The Socialist Obama and his Socialist Congress are determined to destroy it.
Where in the Constitution are the president and congress allowed to dictate to us which doctors we will see, how long we have to wait to get treatment, which hospitals we will use, and how much they are allowed to charge? Obama would create a statist, socialist medical care system which denies us the right to hire a non-government doctor or hospital. Canadians already "enjoy" this situation, so they come to the United States for treatment.
We have too much government involvement in medical care already. What we need is more free enterprise, which always results in more choices, better quality, easy access, and lower prices. Obama thinks the government can do it better. So did the other Socialists and the communists in history, and they all failed.
.

....Thank you Mark for sending this to me.


Mark
3rd Mar.Div. 1st Battalion 9th Marine Regiment
1/9 Marines aka The Walking Dead
VN 66-67


Posted by Wild Thing at July 3, 2009 06:50 AM
---
Comments
This is a case where you either take the ball and go home or they will jam the bat up our Ass.
As far as these victims are concerned they should all get obamacare. Personally I don't want this crap. I went to the site and one teacher in Oregon whined about something, but if she is a teacher they have fantasitc benefits. So alot of this is for show.
Also, you didn't see any Illegal Aliens whining about not haveing Health Care, using the old ploy, Out of site out of mind.
10-20 million Illegals would be covered under Obamascare, Leaving his numbers in the lurch. These people are whining about just going off to die, we she was 50 something in 15 years she will be sent away to die under Obamascare, or told to "just take a pil."
Congress has their own plan they should be forced to take the same shiftless plan as is being rammed down our throats, but of course they won't.
Pure communisim pure and simple. By the time this c*#kersucker is done there will be no middle class and no country.
Posted by: Mark at July 3, 2009 08:54 AM
---
The only time I had a problem with my medical insurance was when I switched to a HMO and the decision on coverage for my son was controlled by a bureaucrat. After several months of no decisions on coverage. They had sent me to one of their oral surgeons and he told us that it would be unethical to take him to a local hospital to do the surgery as he needed to be in a faccility such as LI Jewish Hospital that had the proper facilities. When I went there personally and made a stink about it within 2 hours I got a phone call denying coverage.
His decision upon appeal was overturned but the point is. Do you want a government bureaucrat making these decisions for you?
If our congressmen and women think the Canadian system is so great let's save a lot of money and let them go to Canada for their coverage.
I don't
Posted by: Bob A at July 3, 2009 10:48 AM
---
Universal medical coverage. Another means of controlling the populace. Another reason to raise taxes. Of course the politicians will have private coverage, although taxpayer provided. They are our annointed saviours.
Posted by: TomR at July 3, 2009 12:49 PM
---
Social engineering through taxation. Totally unconstitutional. Where is the judiciary, the supreme court, the f%@*ed up ACLU? This entire government, administrative, legislative and judiciary is corrupt past the point of no return.
Help, anyone!
boudica_bpi@boudica.us
Bob A.
Posted by: Bob A at July 3, 2009 07:56 PM
---
One of machiavelli's core beliefs was that people on the whole are absolute cowards, I'm inclined to agree. I was listening to Rush today and as usual something clicked. He said that "People are terrified of not having healthcare" now me personally I don't know why, I hate going to the doctor. But he's going to play on peoples' fears on not having any healthcare and not having insurance and without government rationing they'll have no money or they'll die etc. He'll do what he does best fearmonger, kind of like the so-called "stimulus" he said that people will lose their homes, jobs, money, the economy will be gone in 24 hours, and such, which is combining the forementioned machiavellian principle with this one "People are more likely to forget loss of loved ones before they forget loss of property".
Posted by: JohnE PFC U.S. Army at July 3, 2009 11:41 PM
---
Mark, a big ole AMEN to that.

Posted by: Wild Thing at July 3, 2009 11:55 PM
---
Bob A., thank you so much for sharing
about that.
Posted by: Wild Thing at July 3, 2009 11:56 PM
---
Tom, your right and it is very upsetting
too about the union people being favored
as well. What a total mess.
Posted by: Wild Thing at July 3, 2009 11:58 PM
---
Bob A., it is all about control of our
lives.
Posted by: Wild Thing at July 4, 2009 12:02 AM
---
JohnE PFC U.S. Army, well said. That is
exactly what Obama is doing and I
noticed it at his stupid website too.
I don't even belive most of those
comments were for real. Mostly
propaganda.
Posted by: Wild Thing at July 4, 2009 12:08 AM
---