« Hide and Go Seek | Main | Business Groups Blast Healthcare Reform »
July 25, 2009
It's Good To Be The King (?)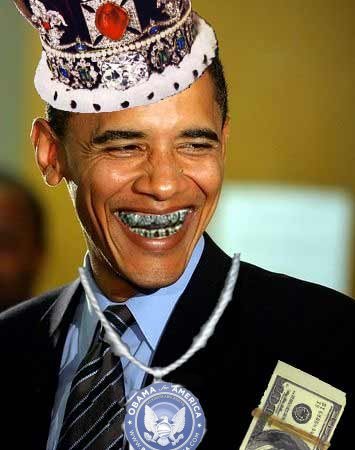 Obamas Headed for Vineyard Vacation
It's hard to pick the perfect escape when you're the leader of the free world. But word has it that the Obamas have found the hideaway they need: A 28-acre, $20-million property on Martha's Vineyard Island, off the coast of Massachusetts, called Blue Heron Farm. The 10,000-square-foot retreat has everything a president wanting some downtime needs, including a swimming pool, basketball court, and golf tee. And it is even dog-friendly.
The Obama family will pay its own way for a one-week getaway at the end of August, and it's not cheap: Rents reportedly run from $35-$50,000 a week for similar homes. (Not surprisingly, the town of Chilmark, where they're headed, was voted the most expensive small town in America a couple years back. And that was before the First Family said they'd be coming.)
While it may seem elitist in mid-recession to turn up at an exclusive resort, consider this: The Secret Service rejected some 20 other vacation spots before Blue Heron Farm got the seal of approval.
As the AP notes, the Obamas' visit is not as bad as you think—it actually adds to the rich history of the place: In the old days, black families vacationed on the island because they were unwelcome elsewhere. Now prominent African Americans who choose to spend their summers there include director Spike Lee, Harvard professor Henry Louis Gates, Jr. (yes, that Henry Louis Gates), and Obama's Senior Advisor Valerie Jarrett.
The cost of taking a week's vacation when you are the president is undoubtedly high. But the value of family time, we're sure, is priceless.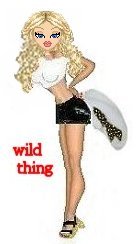 Wild Thing's comment.......
LOL guess he wants to hang out with some of his campaign contributors.
CAMPAIGN CONTRIBUTION SEARCH for Chilmark, MA (02535)
That is right next to Chappaquiddick Island.
Dress-Me-Up Michelle Obama heh heh
There is NO WAY he is spending almost 10% of his annual earnings almost on a WEEK'S VACATION!! Someone else is paying or he is paying a tiny portion.
IF he is spending 8-10% of his Annual Income on a Week's Vacation, then he is even more STUPID than I thought! Either way, he's a LOSER.
Posted by Wild Thing at July 25, 2009 12:14 PM
---
Comments
I would like to see the list of twenty places the SS turned down. It seems like most former presidents have wanted to go home whether it was in Plains, Ga., Crawford Texas or the ranch in California. This king obviously doesn't care that much for his home in Chicago which he obtained in a shady deal.
The king likes to go to very expensive places now that money is no object to him.
Posted by: TomR at July 25, 2009 12:53 PM
---
Maybe Teddy will drive them in & out?
Posted by: Billy Ray at July 25, 2009 01:57 PM
---
Maybe a land shark will eat the whole fucking family and that includes the wookies momma.
Posted by: cuchieddie(former Army Infantry) at July 25, 2009 05:05 PM
---
Cuchieddie Bwahahahahaha...excellant.
Seems like all of obama's friends are arrested, have been arrested or just got out of jail.
Hey thats an idea let 'Ted' drive.
Posted by: Mark at July 25, 2009 07:03 PM
---
Tom, you said it!!! That is so true,he
really is showing the world what he
is and is not.

Posted by: Wild Thing at July 25, 2009 07:29 PM
---
Billy Ray,LOL works for me. heh heh
Posted by: Wild Thing at July 25, 2009 07:30 PM
---
cuchieddie(former Army Infantry),LMAO
Jaws 3 movie that would be. or 4 I
forget.
Posted by: Wild Thing at July 25, 2009 07:32 PM
---
Mark, LOL hahahhaaha TRUE.
When Obama said Henry Lewis Gates
was a friend of his, I laughed so hard.
All I could think of was but of course
the guy is a jerk and he would have to
be someone Obama would know. hahaha
If obama had one good character person
in his life he would probably throw up.
Posted by: Wild Thing at July 25, 2009 07:35 PM
---
Taking lavish holidays in what is essentually the worst economic crisis since 1929 shows incredibly poor taste. He should be leading by example in cutting costs and downsizing to show the American public he truely cares for his struggling constituants. Millions of poor black Americans voted for this schmuck hoping that he would improve their lives. Well, guess what, this guy is no better than Jacob Zuma in South Africa. Their ANC have been promising their poor better living standards for decades. To date not one effing house has been provided for those desperate people marginalised on the outskirts of Johanesburg. Zuma and his mates (and their overweight well dressed wives)are living the high life as South Africa descends into utter chaos, crime, murder and rape. Obama and his coiffered wife Michelle should be put on notice they are there to SERVE the American people. Not to have their noses in the public trough, partying and slumming it with what's left of the Kennedy clan!!!!
Posted by: Lynette in Australia at July 26, 2009 12:01 AM
---
Can we perhaps maybe cancel their passports while they're out of the country?
And yes, Lynette, it DOES smack of "Let them eat cake".
Posted by: Rick at July 26, 2009 02:34 AM
---
Lynette,you are sooooo right, well said!!!
Posted by: Wild Thing at July 26, 2009 04:39 AM
---
Rick,heh heh I love ideas like that.
Posted by: Wild Thing at July 26, 2009 04:40 AM
---