« Eligibility Arguments to Get Court Hearing | Main | Obama To RHAM Through His Socialized Medicine in Weeks »
July 15, 2009
FOX News Mentions Soldier Saying Obama Ineligible To Be CIC and UPDATE
BAAAMM!!—Fox News Covers Obama's Citizenship and Birth Certificate Issue
.
Soldier says Obama isn't president
Says he shouldn't have to go to Afghanistan because Obama is not a U.S. citizen
U.S. Army Maj. Stefan Frederick Cook, set to deploy to Afghanistan, says he shouldn't have to go.
His reason?
Barack Obama was never eligible to be president because he wasn't born in the United States.
Cook's lawyer, Orly Taitz, who has also challenged the legitimacy of Obama's presidency in other courts, filed a request last week in federal court seeking a temporary restraining order and status as a conscientious objector for her client.
In the 20-page document — filed July 8 with the U.S. District Court for the Middle District of Georgia — the California-based Taitz asks the court to consider granting his client's request based upon Cook's belief that Obama is not a natural-born citizen of the United States and is therefore ineligible to serve as commander-in-chief of the U.S. Armed Forces.
Cook further states he "would be acting in violation of international law by engaging in military actions outside the United States under this President's command. ... simultaneously subjecting himself to possible prosecution as a war criminal by the faithful execution of these duties."
Cook, a reservist, received the orders mobilizing him to active duty on June 9.
According to this document, which accompanies Cook's July 8 application for a temporary restraining order, he has been ordered to report to MacDill Air Force Base in Tampa, Fla., on Wednesday. From there, the Florida resident would go to Fort Benning before deploying overseas.
Documents show Obama was born in Hawaii in 1961, two years after it became a state.
A hearing to discuss Cook's requests will take place in federal court here Thursday at 9:30 a.m.


Breaking: Major has orders revoked

July 14, 8:55 PM
U.S. Army Major Stefan Frederick Cook Filed a restraining order asking for legitimate confirmation that his Commander in Chief was legitimately in Office, giving him his orders to Deploy to Afghanistan with his unit.
Today in a stunning development, the Military rescinded those orders.
This has set a precedent heretofore unknown. The entire US Military can now not only question it's orders, a requirement of their duty when they believe that an order is given illegitimately, but can expect that their orders will also be rescinded should they question the legitimacy of the CIC who is the ultimate Authority in Command. In other words Obama.
Orly Taitz, Major Cook's lawyer filed the request for a temporary restraining order in U.S. District Court for the Middle District of Georgia asking the court to grant her client's request for proof of Obama's eligibility to serve as President of the United States.
Stating in her filing that cook "would be acting in violation of international law by engaging in military actions outside the United States under this President's command. ... simultaneously subjecting himself to possible prosecution as a war criminal by the faithful execution of these duties," Ms Taitz has essentiality won her case as the military has ducked on the issue.
At first glance this may seem to have ended the case. However, it must be noted, that if Obama cannot legitimately give an order to deploy, then he cannot rescind the order either.
Things just got real interesting folks.

It is also at WND as it came in late last night at 2153.
Bombshell: Orders revoked for soldier challenging prez
Major victory for Army warrior questioning Obama's birthplace
July 14, 2009
9:53 pm Eastern
U.S. Army Reserve major from Florida scheduled to report for deployment to Afghanistan within days has had his military orders revoked after arguing he should not be required to serve under a president who has not proven his eligibility for office.
His attorney, Orly Taitz, confirmed to WND the military has rescinded his impending deployment orders.
"We won! We won before we even arrived," she said with excitement. "It means that the military has nothing to show for Obama. It means that the military has directly responded by saying Obama is illegitimate – and they cannot fight it. Therefore, they are revoking the order!"
She continued, "They just said, 'Order revoked.' No explanation. No reasons – just revoked."
A hearing on the questions raised by Maj. Stefan Frederick Cook, an engineer who told WND he wants to serve his country in Afghanistan, was scheduled for July 16 at 9:30 a.m.
"Then any order coming out of the presidency or his chain of command is illegal. Should I deploy, I would essentially be following an illegal [order]. If I happened to be captured by the enemy in a foreign land, I would not be privy to the Geneva Convention protections," he said.
The order for the hearing in the federal court for the Middle District of Georgia from U.S. District Judge Clay D. Land said the hearing on the request for a temporary restraining order would be held Thursday.

.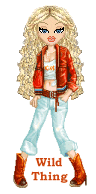 Wild Thing's comment.........
The author of the first article refers to Orly Taitz as a he/ his, it might be a typo or just a mistake. We all know Orly Taitz is a woman. haha Just to let you all know of the error in the article.
Here is some information about Cook:
Army Reserve Officer (MAJ)/DOD Contractor. Spent 19 months in Kuwait from February 2002 through September 2003 as a Defense Contractor providing IT support to CFLCC HQ. Also served as a reservist (mostly not on active duty) in Kuwait. Mobilized in support of the Global War on Terror in the SOUTHCOM AOR from Aug 2005-Jul 2007. br />
Combat Engineer - Faciendum est
BS Economics, St. John's University 1983.
MBA Finance & Quantitative Analysis, Fordham University GBA 1986.
MS Total Quality Management (TQM), Anna Maria College 1996.
CCNA, CCDA, MCSA, CCNP, CCDP, CCDE(Qual), ITIL foundations, NSO L2

....Thank you Richard for sending this to me.
Posted by Wild Thing at July 15, 2009 06:50 AM
---
Comments
Thank you Richard and WT.
I just love it Chrissie, if only we were Honduras. Kick the usurpers out!!!
You've heard me mention before about a Congressional Investigation and that ratbastard Justice William O. Douglas. I was amongst some 20 enlistees who protested the blatant breach of contract of being sent to an undeclared war, knowing full well that we were going, once the suit had been filed and a retainer ponied up for William O. Douglas to represent our case we were put under house arrest at Ft. Lewis, to be harrassed by the MP's but still allowed to pull our 18 to 20 hours a day workload before deployment. We got word that the case had been dismissed due to the fact that we had already been deployed for 6 months. Was the Gulf of Tonkin resolution any less an excuse to invade than WMD's in Iraq? Witnessing what happened in Kuwait with a close friend sidelined there for 6 months while Iraq and Iran slaughtered each other and Saddam gassed the Kurds, it was justified, the only difference was the motives.
That enlistment form has been revised:
Here is verbatim the text from the last line of my enlistment form as of 10 June 1965:
"In the event of war or national emergency declared by Congress my enlistment, which would otherwise expire will be continued in effect until 6 months after the end of such war or emergency, unless sooner terminated."
That single page form has changed to four pages and the line in question reads this:
"In the event of war, my enlistment in the Armed Forces continues until six (6) months after the war ends,unless my enlistment is ended sooner by the President of the United States." What happened to our Congress? They have conveniently written themselves out of the picture.
We are talking of war powers in an unconstitutionally, undeclared, war where the Congress has removed itself from it's responsibility and has given dictatorial powers to the president.

Thank you U.S. Army Maj. Stefan Frederick Cook, for standing up for the Constitution as you have sworn under oath to uphold.
I served in Vietnam and I'd do it all over again, only not as kindly. Thank God it wasn't a real war, only a police action and we were in the rear, why a person could get injured in a real war. Veterans of Korea and Vietnam are embarrassing surviving witnesses to the duplicity of the legislative, executive and judicial branches of government.
Wake up America, we are being submitted to fight UN battles, proxy wars and all without the support of Congress or the president!!! Not to win only to mollify the transition to the one world order.
Posted by: Jack at July 15, 2009 12:10 PM
---
Your right, Jack, we are on the fast track to a One World Government. Where the individual is expendable and the group, the People, is what is cherished. Along with the individual being expendable so to will our Rights.
For the past few weeks I've been getting phone calls from california, the whole number came up and I checked them they were from Los Angeles, from individuals I do NOT know. Yesterday I got a phone call from Iowa, another one I have no idea who it was. Today, the number came up with the same area code 515, Iowa, but it said Verizon Wireless, my cell phone carrier, So I answered.
Here's what it said, "PLS standby for an important message. Prez. Obama has just signed a 787 Billion dollar Stimulus bill. If you are behind on your mortgage please press 'One' now. " At that I interrupted and said, expletive, expletive, deleted, and hung up.
They have all these people making phone calls trying to get people to borrow money even if they don't need it. These must be the volunteers or Acorn. Unbelievable. they can waste money like that.
Posted by: Mark at July 15, 2009 07:31 PM
---
Mark. Maybe that's what all those 202 prefix calls are about, I attributed them to the RNC out panhandling. I screen my calls too, don't know a soul in DC nor would I want to.
Posted by: Jack at July 15, 2009 09:49 PM
---
Jack, well said, and thank you so much
for all you said and for sharing too.
I really appreciate it.
Posted by: Wild Thing at July 16, 2009 12:36 AM
---
Mark, wow about the phone calls. That helps
me a lot, we have been getting calls
every day for months, and on the caller
ID all it says it " Out of Area". They
never leave message.
Posted by: Wild Thing at July 16, 2009 12:40 AM
---