« Barack Obama and His Mom Jeans At Game by CNN | Main | Iran Closer to Having Nuclear Bomb »
July 16, 2009
Firefighters Appear at Sotomayor Hearings
Firefighters to testify about Sotomayor
Republicans will call two New Haven firefighters to testify in the confirmation hearings of Sonia Sotomayor next week, making clear the GOP's intent to place affirmative action at the center of Senate battle over Sotomayor's nomination.
A Judiciary Committee press release lists Frank Ricci and Ben Vargas as expected Republican witnesses. Ricci was the lead plaintiff in Ricci v. New Haven, the controversial case in which Sotomayor ruled the New Haven fire department acted constitutionally when it promoted black firefighters who scored lower than their white counterparts on a qualifying test. Vargas was the only non-white co-plaintiff in that case.
The Supreme Court later overturned that decision.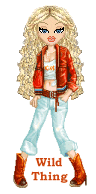 Wild Thing's comment......
The left has been going after the firefighter Ricci. To Democrats the end justifies the means, don't you know. Why let the truth interfere with a good character assasination.
She does not belong on the highest court of the land.

Posted by Wild Thing at July 16, 2009 05:44 AM
---
Comments
Sotomayor will probably be confirmed. Then she can really get on a racist, sexist kick.
I watched only a few minutes of the hearings, but heard several direct qustions about her racism. She danced like a wounded hippo around those questions. Yes WT, the ends justify their means.
Posted by: TomR at July 16, 2009 11:23 AM
---
Tom, I think she will be too.
LOL what a GREAT way to describe her.
Posted by: Wild Thing at July 16, 2009 08:00 PM
---