« "Sarah Palin, political genius" by Willie Brown a Democrat | Main | FOX News Mentions Soldier Saying Obama Ineligible To Be CIC and UPDATE »
July 15, 2009
Eligibility Arguments to Get Court Hearing
"We're either going to stop him, or the United States of America is going to cease to exist," he said. "That's not a laughing matter.'
.

Eligibility arguments to get court hearing
'For 1st time, we have a judge who's listening'
In what ultimately could prove to be a turning point in the legal challenges to Barack Obama's eligibility to be president, a federal judge in California has planned a hearing on the merits of a federal court case raising those questions.
According to attorney Orly Taitz, who is working on multiple cases alleging Obama is a "usurper" because he doesn't meet the constitutional requirement that only a "natural born citizen" can be president, U.S. District Judge David O. Carter ruled in a hearing today that her case will move forward.
The hearing was on her motion for a default order against Obama, because although Taitz said she notified him of the action, Obama's attorneys did not make an appearance.
Her complaint was filed against the president on Jan. 20, the day of his inauguration, over his actions before he became president.
Taitz has told WND if her motion for default is granted she immediately would request access to Obama's birth records and other documentation that could determine his eligibility to occupy the Oval Office.
The case was filed on behalf of former U.S. Ambassador Alan Keyes, also a contestant in the 2008 presidential race in California, and others. Taitz said the case might have been confused with another Keyes vs. Obama case filed in the state's court system, which was thrown out and now is on appeal.

Orly has a new website, I am not sure what happened to the other one. Last I heard it was hacked or something.
http://www.orlytaitzesq.com/blog1/?p=3029

Asst. U.S. Atty. David DeJute heard the judge's comments. Thom Mrozek, a spokesman for the U.S. Attorney's Office, said that "the judge did make a bunch of comments about having the matter correctly and thoroughly aired, once and if they got to the merits of the actual lawsuit, which was not the subject of today's discussion."
The key word is "if," Mrozek stressed. "We're literally at procedural grounds at this point in time," he said.
At a previous hearing, Carter had ruled that Taitz had not properly served the case on Obama. In Monday's hearing, both Taitz and DeJute tried to prematurely argue the merits of the case. Carter, a former marine, told both parties that the case could easily be tied up for months or another year on procedural technicalities. A better approach would be for Taitz just to file the paperwork so that the case could proceed without more delays, the judge said.
Once the paperwork is filed, the government has 60 days to respond.

Now White House joins 'birth hospital' cover-up
Spokesman belittles WND reporter, asks 'what reporting' has been done
White House Press Secretary Robert Gibbs today refused to confirm that a letter posted by the Kapi'olani Medical Center for Women and Children in Honolulu – purportedly from President Obama claiming the facility as his birthplace – is, in fact, real.
The issue arose today when Les Kinsolving, WND's correspondent at the White House, asked Gibbs about the letter, which the hospital also used in a magazine fundraising article.
However, when WND reported on the posted images and questioned their authenticity, the hospital concealed the online image, and then refused to confirm the letter even exists.
Gibbs' answer came in response to Kinsolving's question, which begins at the 55:27 mark into the video recorded by C-SPAN:
"While you and the president were overseas on July the 7th, there was on the Internet a copy of a letter on White House letterhead dated January the 24th, 2009, with the signature "Barack Obama," which stated, "The place of my birth was Honolulu's Kapi'olani Medical Center." And my question is, can you verify this letter? Or if not, would you tell us which Hawaiian hospital he was born in, since Kapi'olani, which used to publicize this, now refuses to confirm?"
Gibbs said, without responding directly to the question about the veracity of the letter, "Goodness gracious. I'm going to be, like, in year four describing where it is the president was born. I don't have the letter at my fingertips, obviously, and I don't know the name of the exact hospital."
When Kinsolving asked when Gibbs could check, he responded.
"I will seek to interview whoever brought the president into this world. But can we just – I want to do this once and for all, Lester. Let's just do this once and for all. You can go on this – I hope you'll take the time not just to Google 'President, January 24, Hawaii hospital, birth' and come up with this letter, but go on the Internet and get the birth certificate, Lester, and put…"
When Kinsolving pointed out the image posted on various website's was not a birth certificate or a certificate of live birth, but a different "Certification of Live Birth" document, Gibbs said, "I know. Just a document from the state of Hawaii denoting the fact that the president was indeed born in the state of Hawaii."
Then Gibbs, amidst a repeating chorus of guffaws and giggles from the White House press corps, started lecturing the WND correspondent, who is among a handful of the most senior correspondents on the White House assignment, about journalism.
"You know, Lester, I – I want to stay on this for a second, Lester, I want to stay on this for a second, because you're a smart man, right?" said Gibbs.
"Hypothetical," said an unidentified reporter.
"All right, all right, settle down in here. Only I get to make jokes like that," said Gibbs.
"Lester, let's finish this one. Do all of your listeners and the listeners throughout this country the service to which any journalist owes those listeners, and that is the pursuit of the noble truth. And the noble truth is that the president was born in Hawaii, a state of the United States of America. And all of this incredible back-and-forth – I get e-mails today from people who inexplicably can figure out very easily the White House e-mail address, and want proof of where the president was born," Gibbs said.
"Lester, the next time you ask me a question I'm going to ask you what reporting you've done to demonstrate to your listeners the truth, the certificate, the state, so that they can look to you for that momentous search for the truth, and you can wipe away all the dark clouds and provide them with the knowing clarity that comes with that certainty," Gibbs said.
.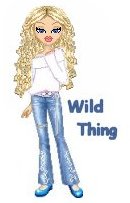 Wild Thing's comment.........
All it takes is for one judge to sign a court order demanding the release of his vital records.
Saying a prayer for both Orly and the judge.
I looked up the Judge presiding over Orly's case, Judge David O. Carter.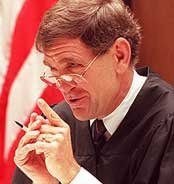 The Judge was born 1944 in Providence, Rhode Island .......a United States District Court Judge for the Central District of California.
Carter is a "Double Bruin," having received both his bachelor's degree (B.A. 1967) and his law degree (J.D. 1972) from the University of California, Los Angeles. Carter graduated cum laude and was a candidate for the prestigious Rhodes Scholarship in 1967.
After graduating from college, Carter enlisted in the United States Marine Corps. He was promptly dispatched into service in Vietnam during the Vietnam War where he fought in the Battle of Khe Sahn in 1968. Carter was released as a First Lieutenant following his service in Vietnam. His military awards and decorations include a Bronze Star and a Purple Heart.
A Marine, wounded in Vietnam, he keeps a clock in his Santa Ana chambers that plays a tinny rendition of the Marine Corps Hymn a few minutes after the hour.
Carter began his legal career as an Assistant District Attorney with the Orange County District Attorney's Office in 1972 where he became the senior deputy district attorney in charge of the office's homicide division. As a prosecutor, Carter was the initial prosecutor and filed charges in the case of serial killer William Bonin, also known as "The Freeway Killer," who became the first person executed by lethal injection in California in 1996.
In 1981, Carter joined the bench as a Municipal Court Judge in Orange County, California. One year later, he became an Orange County Superior Judge, a position that he held until joining the federal judiciary in 1998. Carter initiated a variety of programs to assist in the rehabilitation of convicted felons, including a tattoo removal program for gang members, and was active in planning the county's Law Day festivities. He earned the nickname "King David" from attorneys while serving as the Supervising Judge of the court's Criminal Division.
The nickname is hard to fathom at first. Carter is an informal man, polite to defendants, deferential to jurors. No one stands when he strolls into his courtroom. Carter is the first on his feet when the jury enters or leaves.
Carter was nominated by President Bill Clinton on June 25, 1998 to fill a seat vacated by William J. Rea.
.

....Thank you Mark for sending this to me.


Mark
3rd Mar.Div. 1st Battalion 9th Marine Regiment
1/9 Marines aka The Walking Dead
VN 66-67


Posted by Wild Thing at July 15, 2009 06:49 AM
---
Comments
Three hurrahs for Judge Carter. Like you say WT, it only takes one judge. The obama group has to be terrified of letting the truth out. If it happens I don't believe there will be riots. I think there will be a return to our Constitution.
Posted by: TomR at July 15, 2009 06:17 PM
---
Khe Sanh, KSCB, 1968 was a real bitch. They slugged it out for 6 months and the Marines prevailed.
Nothing should scare this judge. Take it to the wall Judge. And return us our Constitution.
Posted by: Mark at July 15, 2009 07:37 PM
---
There's hope!!! "Hell In A Very Small Place" didn't only apply to the Siege Of Dien Bien Phu. Khe Sanh, KSCB, 1968 was every bit as ugly. I agree Mark if that Judge Carter is impartial he'll neuter that Kenyan.
Posted by: Jack at July 15, 2009 11:44 PM
---
Tom, that would be so wonderful to
return to our Constitution.
Posted by: Wild Thing at July 16, 2009 12:27 AM
---
Mark, thank you for sharing about that,
I would so love for this Judge to be the
one that gets the credit for doing the
right thing. Love it.
Posted by: Wild Thing at July 16, 2009 12:30 AM
---
Jack, it would be awesome for it to be
this Judge.
Posted by: Wild Thing at July 16, 2009 12:31 AM
---