« Racist Obama Totally Disgraceful and He Should Apologize to Police Officer! | Main | TREASON from Obama He Says " "Victory" Not Necessarily The "Goal" In Afghanistan" »
July 24, 2009
Congressman Ted Poe, Roland Martin on Lou Dobbs Discuss Obama
On Lou Dobbs show he has guests Ronald Martin, and Ted Poe, a Republican Congressman .
Dobbs tells Roland Martin to pipe down as Rolland gets riled up.

Hawaiian newspapers don't prove birthplace
Announcements published in 1961 not solid evidence of U.S. location
Article HERE
Baro was hired by WND to investigate issues related to Obama's birth in Hawaii and he documents an interview his staff conducted with Beatrice Arakaki, who has lived at 6075 Kalanianaole Highway in Honolulu since before Obama was born.
The announcement in the "Births, Marriages, Death" section read: "Mr. and Mrs. Barack H. Obama, 6085 Kalanianaole Hwy., son, Aug. 4."

Arakaki told Baro's investigators she had no recollection of Obama being born or of the family living next door having a black child born to a white mother.
Baro sent a team of investigators to Honolulu to explore records regarding current residents of Kalanianaole Highway and to track down residents back to 1961.
Baro's investigators were unable to locate any current or past resident of Kalanianaole Highway who could recall Obama or his family living at the address listed in the Sunday Advertiser announcement.
Baro also sent investigators to the newspaper offices to examine files, but the Advertiser could not confirm who actually placed the ad.
According to Baro's affidavit, Beatrice Arakaki affirmed she was a neighbor of the address listed. She has lived at her current residence of 6075 Kalanianaole Highway from before 1961 to the present.
Moreover, Arakaki said she believed that when Obama lived with the Dunhams, his grandparents, the family address was in Waikiki, not on Kalanianaole Highway.
Baro was able to determine the previous owners of the residence at 6085 Kalanianaole Highway – the alleged address of Obama's parents when he was born – were Orland S. and Thelma S. (Young) Lefforge, both of whom are deceased.
It still remains unclear at which Hawaiian hospital – if any – Obama was born in, since two different facilities, the Queen's Medical Center along with the Kapi'olani Medical Center for Women and Children, have both been cited as the exact facility.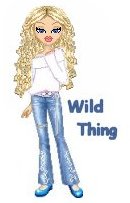 Wild Thing's comment........
Good for you Lou Dobbs.
Is it not amazing, how shrill the left gets when the question gets asked.
If they knew with absolute certainty that Obama really was born in Hawaii, then there should be nothing to fear about a request for his birth certificate, right? Obama produces the certificate, he and the lefties are all vindicated, we look like petty rabble-rousers, it's a win-win for them. Yet none of them is saying anything like, "Bring it on, Obama, show the certificate.

....Thank you Mark for sending this to me.


Mark
3rd Mar.Div. 1st Battalion 9th Marine Regiment
1/9 Marines aka The Walking Dead
VN 66-67


Posted by Wild Thing at July 24, 2009 05:50 AM
---
Comments
Uh-oh--the house of cards is starting to sway in the breeze. They didn't live at the address given? Why am I not surprised? And they weren't married when Barocolli jr was born.
I can see why, though, they won't impeach him on this--we'd be left with Biden, who is a stark raving lunatic. Why do you think he was chosen as vp? So that we wouldn't impeach him. And if Biden goes, then Nazi and her Pelosians have even more power. Yikes!
Posted by: Lynn at July 24, 2009 08:19 AM
---
Lol - I saw Biden on Oz news today. The guy sure does believe in his own self importance doesn't he? He and Hilary make a perfect double act. I am sure that the likes of Kim il Jong and those Burmese military clowns are shaking in their boots.....not! In case Obama missed it, the Chinese are getting pretty pushy these days. They are already throwing their weight around in Africa and busy arresting Australian iron ore mining executives (Rio Tinto) for stealing 'state secrets'...that is code for doing ordinary corporate research. Dancing with these devils will have it's price. Communist Party leader Hu Jintao eats people like Biden for breakfast!! The schmuck is out of his league....more is the pity.
Posted by: Lynette in Australia at July 24, 2009 12:02 PM
---
People - so many lately - Chris Matthews, especially - cannot seem to realize that a colb is NOT a birth certificate - they are NOT the same document. And for whoever was in that video - not Lou Dobbs or the Senator - but the other guy - to say that it is acceptable documentation in order to get a passport, well - he is just WRONG. See here: "Certified birth certificate issued by city, county or state." What don't these morons understand about that?!! Idiots.
Worse is that we have allowed a majority of idiots to vote this "long-legged mack-daddy – this two tongued liar – this quasi-muslim socialist communist Marxist freak called barack Hussein obama – to allow him to get to where he's at – then we're going to need to go into forty days of prayer – we need to out pray the muslims on ramadan – we need to go into forty days of prayer – but we need to get that long-legged mack-daddy – that half-breed – that muslim – that illegal alien - that emissary of the devil – that vice president of genocide and hell"* into our Nation's highest office to begin with!!!
*From Dr. Manning's video that you posted a while back, WT...
Posted by: BT in SA at July 24, 2009 12:10 PM
---
I called the Pennsylvania DMV today and asked what was required to obtain a Pa Drivers License. I have already gotten mine when we moved over but wanted to ask them about a COLB, according to the Pa.DMV that does not qualify as a Birth Certificate. Yet it qualifies as good enough for obama to be the prez.
Something is definitely wrong with this picture.
Posted by: Mark at July 24, 2009 05:56 PM
---
Lou Dobbs has been showing more class this past year than the rest of his network combined. The problem is that the only way to remove a President is impeachment, which would leave the USA with President Joe Biden.
If something happened to Joe impeachment would leave the country with President Pelosi then President Reid Which ends the Constitutions path of succession but during the Cold war there was Federal Law regarding succession that placed the Cabinet Secretaries in order of the age of their Departments. Therefore, the oldest would be first President Hillary and then DOD President Gates and so on.
Of course, Obama would appoint someone to be confirmed by the Senate to replace Biden right away as Ford by Nixon replaced Agnew.
With the depth of the bad Democrat bench, I would prefer that the country just try to ride out the jerk. The States should all pass laws requiring a valid issued and notarized birth certificate be submitted prior to being placed on the ballot.

Posted by: Avitar at July 24, 2009 06:03 PM
---
It's not only the birth certificate he is hiding. School records, draft registration, passport, work records as an attorney and his records as senator are all being concealed.
Posted by: Dave Hancock at July 24, 2009 07:48 PM
---
Lynn, yes isn't that crazy wild.
How they said they lived there and no
one saw them. LOL Like twlight zone or
something. This is all so weird.
Posted by: Wild Thing at July 24, 2009 07:52 PM
---
Lynette, LOL thanks for that about
Biden and Hillary.
Posted by: Wild Thing at July 24, 2009 07:53 PM
---
BT in SA, thanks for othe link.
Your so right, Chris Matthews has been
doing his bully pulpit thing on his show
to anyone that will come on about this.
Thank God for Dr. Manning. I am very
impressed with him.

Posted by: Wild Thing at July 24, 2009 07:56 PM
---
Mark, OH WOW thank you so much for doing
that what a great idea.
Posted by: Wild Thing at July 24, 2009 07:57 PM
---
Avitar, all are bad. Obama being the worst
of the bunch.
Posted by: Wild Thing at July 24, 2009 08:01 PM
---
Dave, your right it is all of that.
He has so many things hidden sooooo many.

Posted by: Wild Thing at July 24, 2009 08:04 PM
---