« Governor Palin visits USS Stennis | Main | Tonight's ABC and Obama's Socialist Infomercial »
June 24, 2009
WW11 Fighter Pilot and 'Tonight' Show Sidekick Ed McMahon Dies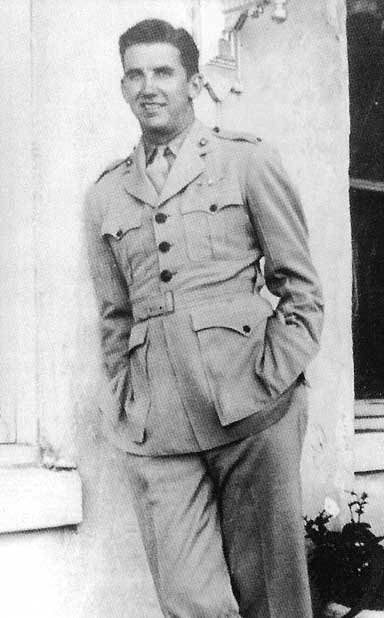 WW11 Marine Fighter Pilot

.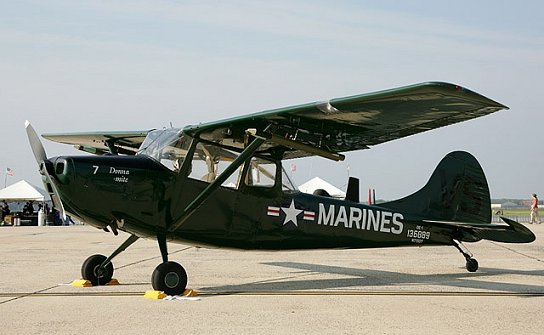 After several months of training at Miami and El Toro, McMahon arrived in Korea in February 1953. He flew 85 artillery-spotting missions in the Cessna OE Bird Dog before
Sources
Lowell Massachusetts native Ed McMahon, the legendary "H-e-e-e-e-re's Johnny" pitchman, has died following a long battle with cancer.
McMahon, 86, died shortly after midnight at Ronald Reagan UCLA Medical Center surrounded by his wife, Pam, and other family members, his publicist, Howard Bragman, told the Associated Press today.
McMahon became a star on the "Tonight Show" with Johnny Carson where the duo had a historic run from 1962 to 1992. He played Carson's foil for decades, setting up jokes and skits and suppressing his trademark laughter through it all.
McMahon was also known for his commercials – from Publisher's Clearing House to Budweiser – and as the host of "Star Search." His struggle with bankruptcy also pushed him back into the news and won him support -- and jobs -- from the industry.
McMahon said his first job behind a microphone was at 15 when he worked for a circus that had set up on Lowell Common.
His grandfather was a master plumber from Lowell, where McMahon spent many of his summers. His grandmother was also a cousin of Rose Kennedy, the matriarch of the Kennedy clan, according to a biography of broadcast pioneers.
But he got his big break behind the mic in Philadelphia where he landed a radio job and soon met up with Carson.
"You can't imagine hooking up with a guy like Carson," McMahon said in 1993. "There's the old phrase, hook your wagon to a star. I hitched my wagon to a great star."
McMahon had bone cancer, among other illnesses, according to a person close to the entertainer, and had been hospitalized for several weeks. The person spoke on condition of anonymity to AP because he wasn't authorized to release the information.
McMahon was a pilot in World War II and during the Korean war serving with the U.S. Marines. He flew unarmed artillery-spotting missions while in Korea.
During World War II he was decorated as a Marine fighter pilot, and continued his military career in 1952 by flying 85 missions in Korea, and rose to the rank of full Colonel. He was commissioned with the rank of Brigadier General in the California Air National Guard in keeping with his family tradition, in which several of his ancestors, including the Marquis d'Equilly, had long and distinguished military careers.
He flew 85 artillery-spotting missions in the Cessna OE Bird Dog
When the United States began gearing up for World War II, McMahon wanted to become a Marine fighter pilot. Since the Navy's V-5 program required two years of college, he enrolled in Boston College. When the Navy relaxed the two-year requirement, McMahon dropped out of school and signed up. In early 1943, he first went to a civilian-run Wartime Training School in Texarkana where the Navy evaluated cadets' potential by checking them out in a Piper Cub. Then came the three-month Preflight School at Athens, Georgia. McMahon received primary training at Dallas and intermediate training at Pensacola. McMahon received the single engine carrier syllabus and was assigned to the Marines. After receiving his commission and wings in early 1945, McMahon was sent to the Corsair Operational Training Unit at Lee Field, Green Cove Springs, Florida. Upon completion of training, he was "plowed back" and became an instructor in the same unit. On the day the atomic bomb was dropped on Hiroshima, McMahon received orders to join the Marine carrier program on the West Coast.
He retired from the Marine Corps Reserve a full colonel and was named a brigadier general in the CA National Guard in 1982.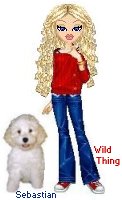 Wild Thing's comment........
Ed and Johnny remain the class of late night TV. One of the last survivors from the days when decent people worked on TV comedy shows.
Thank you for your service, Mr. McMahon. Ed McMahon was in the Marines and Johnny Carson served in the Navy.
This would make Mr. McMahon one of the very last Hollywood stars of the WWII and Korea era who actually stood up for America, support America and fought for America in the Armed forces.

Posted by Wild Thing at June 24, 2009 05:50 AM
---
Comments
No one did the Tonight Show better than Johnny and Ed. I haven't watched it since Johnny left the show before he died. Just not as funny. But I guess it was time for Johnny to have his faithful sidekick with him in Heaven to do Heaven's Tonight Show. Ed was a great guy--he's sure to be missed by all those who fell in love with this lug of a guy with a heart of gold.
Posted by: Lynn at June 24, 2009 08:26 AM
---
I did not think anybody could replace Steve Allen. Then came Johnny and Ed and Doc and Tommy Eubanks. The bantering among them was entertaining. Even when they had boring or odd guests, the show was still enjoyable. Like Lynn, I quit watching late night talk after Carson retired.
I knew Ed was a Marine fighter pilot. I did not know he flew combat missions in Korea in the little Bird Dog. That makes him even a bit better in my eyes.

Posted by: TomR at June 24, 2009 11:14 AM
---
I knew all that background about Ed, he's one of my heroes that you'd never suspect had performed such feats.
Like Lynn, I quit watching late night talk shows after Carson retired. I believe it was their ability to poke fun at anything or anybody without the personal vehemence that made them such a popular pair. In all those episodes Carson only lost it once, that was when Don Rickles broke his stage prop,, Carson's treasured cigarette box, while guest hosting his show and didn't tell him.
The next night, Johnny discovered the broken box and got even with Don Rickles, that's class. RIP Ed. We'll all miss that infectious laugh.
Posted by: Jack at June 24, 2009 01:44 PM
---
They were great. Never will we see this kind of talent again. At least not in our lifetime.
Posted by: Mark at June 24, 2009 02:47 PM
---
Lynn, well said and I can just imagine that
too.
Posted by: Wild Thing at June 24, 2009 08:47 PM
---
Tom, I smiled so big when I read that
about the Bird Dog. I thought of you.
Yes I agree so much, I really miss
the banter they did. No one has been
the same since or even close.
Posted by: Wild Thing at June 24, 2009 08:50 PM
---
Jack,LOL I love that, thank you so much.
I loved how Carson did that to Rickles.
hahahahahaha
Posted by: Wild Thing at June 24, 2009 08:53 PM
---
Mark, I agree, it was one of those times
that all came together. I honestly can't
see it happening again like it was.
I am so glad we all got to be a part of
it as an audience to their fun and humor.
Posted by: Wild Thing at June 24, 2009 08:56 PM
---