« Pentagon: Increased Violence Expected as US Troops Leave Iraqi Cities | Main | Worst Job Ever! »
June 25, 2009
Trailer of Steven Spielberg's HBO Miniseries 'The Pacific'
Based on a true story, 'The Pacific' will chronicle the journey of three U.S. Marines who battle the Japanese during World War II.
The series is expected to be released in March 2010

"The Pacific" is adapted from the memoir book of Eugene Sledge, "With the Old Breed" which was first published in 1981. The memoir is based on notes Sledge kept tucked away in a pocket-sized Bible he carried with him during battle.

Executive produced by Tom Hanks, Steven Spielberg and Gary Goetzman, the team behind the Emmy-winning 2001 HBO miniseries Band of Brothers, this epic ten-hour miniseries tracks the intertwined odysseys of three U.S. Marines Robert Leckie (played by James Badge Dale), Eugene Sledge (Joe Mazzello) and John Basilone (Jon Seda) across the vast canvas of the Pacific, during their defense against Japanese attack in the Pacific during World War II.

As described on the press release:
"The extraordinary experiences of these men and their fellow Marines take them from the first clash with the Japanese in the haunted jungles of Guadalcanal, through the impenetrable rain forests of Cape Gloucester, across the blasted coral strongholds of Peleliu, up the black sand terraces of Iwo Jima, through the killing fields of Okinawa, to the triumphant, yet uneasy, return home after V-J Day."
The series which was shot in Australia, is expected to be released either in late 2009 or early 2010. James Badge Dale, Joe Mazzello and John Basilone star as Robert, Eugene and John respectively.
A total of 10 episodes at 60minutes each will be shown on all the major networks ranging from the UK, to Germany, Asia, Austria, Switzerland and beyond. HBO billed the production as, "the biggest thing HBO has ever done" but also "the biggest production in the history of television," given the scale and scope of the miniseries. It's like making 10 major movies at once.
For the military vehicle history buffs out there, you can check out some restoration pictures of an LVT "Alligator" that is being restored for "The Pacific" HBO series by going to this link.
The Marion Military Institute, where Marine Eugene Sledge attended school, will be shown in the film. Some key areas of the Institute such as the chapel will be rebuilt in Australia (the real location is in Alabama) and used for some key scenes showing Sledge in his early years at the nation's oldest military junior college.
.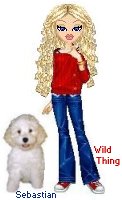 Wild Thing's comment.......
I have been waiting for this HBO series to come out since I read they were making it. It should be excellent. I don't like the politics of Tom Hanks or Steven Spielberg but they know how to make awesome films first class when it comes to our military or about the war. Band of Brothers was so well done.

As it gets closer to the actual date that it will air I will post about it again.

......Thank you John 5 for sending this to me.


John 5 (VN 69/70)

Posted by Wild Thing at June 25, 2009 04:48 AM
---
Comments
I read many of Leckie's books they are excellant. Basilone especially was a hero at Parris Island because of his courage and guts. The only Marine
This was in Leatherneck Magazine:
In 1942, on a black October night in the steaming jungles of
Guadalcanal, Basilone had single-handedly wiped out a company of
Japanese trying to overrun his position on the Tenaru River. With a
Colt .45 pistol and two machine guns - one cradled in his arms after the
other was knocked out - he stopped a screaming banzai attack and held
out until dawn, when reinforcements came up. Nearly a hundred sprawled
enemy dead were around his cut-off outpost.

Manila John was later killed on Iwo Jima.
If they don't try to make a political statement out of the movie should be good.
Posted by: Mark at June 25, 2009 07:24 AM
---
I just hope they don't do a liberal slant to it.
It should be done as it was lived-straightforward and no pc crap.
Posted by: Lynn at June 25, 2009 08:20 AM
---
Thanks WT, I sure hope they don't put political slants on the actions of those heroic men.
Mark, I shudder at what Basilone faced, as anyone well knows you haven't lived until the man is after you and only you.
I just finished rereading "Steel My Soldiers Hearts" by Col David Hackworth, love him or hate him, he was a warrior, his life reflects three wars where he stood toe to toe with America's enemies. Yet he called it as he saw it. He was a guerilla fighter the rest were conventional tacticians. I'm not denigrating those whose necks were on the line only those who showed up after to take the spoils.
The establishment drummed him out because so many of his superiors were Armchair Quarterbacks, subject to exposure of their being there to get their tickets punched when ever Hackworth ignored the ROE's and got the job done...his way, saving the lives of his command.
Is that what a symbiotic relationship is, remoras feeding at the hunters expense? I hope that is not what Tom Hanks, Steven Spielberg and Gary Goetzman are doing, feeding off the sacrifices and accomplishments of U.S. Marines Robert Leckie, Eugene Sledge and John Basilone.
In 1944, when he was a 14-year-old orphan, Hackworth faked his way into the U.S. Merchant Marine. At 16, he was a U.S. Army private, fighting Yugoslav partisans on the Italian border. At 20, he won a battlefield commission in Korea, then commanded an Army Raiders unit that wreaked havoc on the North Koreans and Chinese. When he left the Army in 1971, he was the youngest full colonel in Vietnam, winner of eight Purple Hearts, nine Silver Stars, eight Bronze Stars, four Army Commendation Medals, four Legions of Merit, two Distinguished Flying Crosses, and a chestful of other medals. CBS tried it's best to smear Hackworth's reputation when Adm. Jeremy Boorda committed suicide, claiming his awards were fake also, his only fault was he didn't go along to get along. Seems that Dan Rather, the 'Marine' had a hand in that smear campaign too.
It seems all too often political precedence takes over and the truth gets lost in the equation.
Ap Bia Mountain taught me just how deceitful the media and the establishment was, when you have pulled the tags in the cooler, entered them into the registry where battalion has custody until transfer then Stars&Stripes reports them as normal casualties spread out to allay the true shock of the single day losses. Reality says otherwise, that's duplicity and deceit.


Posted by: Jack at June 25, 2009 01:06 PM
---
Mark, thank you so much for the information
about Basilone.
Posted by: Wild Thing at June 26, 2009 01:48 AM
---
Lynn, I agree so much.
They did an awesome job with John Adams
and they did an awesome job with
Band of Brothers. So my fingers are
crossed about this one too.
Posted by: Wild Thing at June 26, 2009 01:50 AM
---
Jack, thank you so much for that
about Col David Hackworth. I always
liked him.
Posted by: Wild Thing at June 26, 2009 01:56 AM
---