« Thief or Patriot?....Cemetery Squirrels Nuts About U.S. Flags | Main | The Emergence of Obama's Muslim Roots »
June 03, 2009
To All Animal Lovers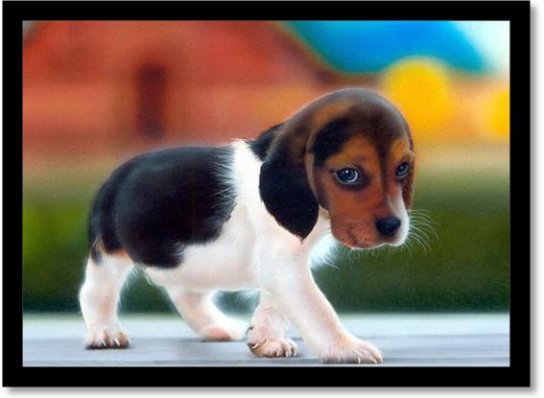 This is pretty simple... Please tell ten friends to each tell a further ten today!
The Animal Rescue Site is having trouble getting enough people to click on it daily so they can meet their quota of getting free food donated every day to abused and neglected animals.
It takes less than a minute (about 15 seconds) to go to their site and click on the purple box 'fund food for animals for free'. This doesn't cost you a thing.
Their corporate sponsors/advertisers use the number of daily visits to donate food to abandoned/neglected animals in exchange for advertising.
Here's the web site! Please pass it along to people you know.
.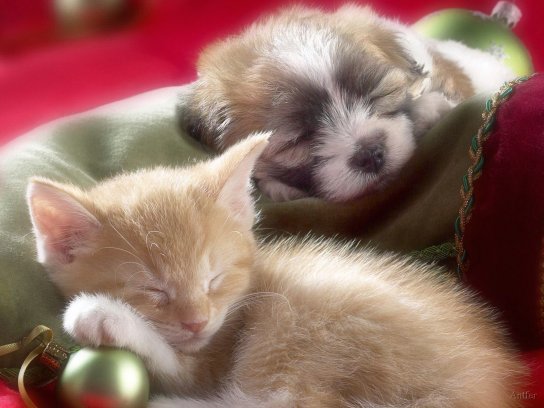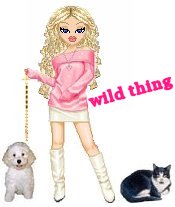 Wild Thing's comment........
Animals are so wonderful and this does not cost anything, it is just a clilck so if you can it would be great. And let others know too would be wonderful.
.

......Thank you RAC for sending this to me.

RAC has a website that is awesome. 336th Assault Helicopter Company

13th Combat Aviation Battalion - 1st Aviation Brigade - Soc Trang, Republic of Vietnam


Posted by Wild Thing at June 3, 2009 06:46 AM
---
Comments
I have hit this site everyday for several years. I have also encouraged others to do the same.
Animals are my escape from the crap of daily life. Whether it is watching birds at the feeder or playing with my cat, the serenity and enjoyment provided by animals is priceless.
Posted by: TomR at June 3, 2009 11:14 AM
---
My best fur faced buddy is a rescued Black Lab, he and his spendy Li'l brother the Daschund are a joy a second to be around. They are my daughter's dogs. I no longer have pets of my own, but like Tom, the animals are my escape from life's BS. Young children, old dogs and watermelon wine, there's a message there. Thanks WT and RAC.
Posted by: Jack at June 3, 2009 12:09 PM
---
I had a Golden-Lab mix, called him Oscar, great dog, great big dog. We'd wrestle in the back yard and as Hard as I'd try could never dump him over he was either too fast or too strong. He weighed about 110 pounds. He had a couple of friends he'd bring home every once in awhile they, all three looked like triplets. He had his own door in the back of the house. So imagine my surprise when I looked into his room and saw three of them all about the same size.
Had to have him put down tho he became too territorial according to the vet, bit, supposedly, the nephew down the road. According to the vet they get that way, sometimes. But I loved that dog. The hardest thing I ever had to do.
Now the wife wants to get a ...Cockapoo...Damn not my kind of dog.
I too clicked the site and saved it so I can access it everyday.
Posted by: Mark at June 3, 2009 04:36 PM
---
Tom, oh wow that is great. I had never
heard about it before. What a nice thing
it is.
Yesssss, animals are my alll time
favorite family member. I gtet so upset
upset politics and then go and just
sit with Missy our kitty or Sebastian
and always feel better.
Posted by: Wild Thing at June 3, 2009 11:42 PM
---
Jack, how wonderful, I am so glad your
daughter has dogs, that is great.
Posted by: Wild Thing at June 3, 2009 11:47 PM
---
Mark,giggle...what an amazing and great story
about Oscar. I ican just see him bringing
his buddies over to his house ( your house)
for a visit. heh heh
I am so sorry they he had to be put down. We
had one dog in my whole life we had to do that
to too. It effected me a lot, but I knew in
my head it had to be done, but my heart did
not see it that way.

Mark, I have only had St. Bernards all my life.
From when I was a baby up until a few years
ago.Mel Gibson gave me my first Cockapoo, the
dog was a lost and had been beaten up. I took the
dog and loved him so much and he healed
beautifully.
When he passed away a few years later from
old age, we got another Cockapoo, that is what
Sebastian is that you see on here all the time.
It was a little odd at first to have a smaller
dog, he weighs 34 pounds but he is tons of fun,
great personality, good watch dog too and very
loving.
Big dogs will always be my favorite, but I have
to admit this little Sebastian wins the heart of
everyone that meets him and especially mine.
We have a kitty and he will lay there quietly while
she puts one of her paws on his forehead and
then cleans his face like a mommy dog. It is so
cute.

Posted by: Wild Thing at June 3, 2009 11:58 PM
---