« Miller Lite To Pull Mafia Themed Ad Due To Leftie PC Italians Complaints | Main | Obama To Ease the Impact of Post-9/11 Srutiny of Charities »
June 07, 2009
Senator Threatens Filibuster of 'Pedophile Protection Act'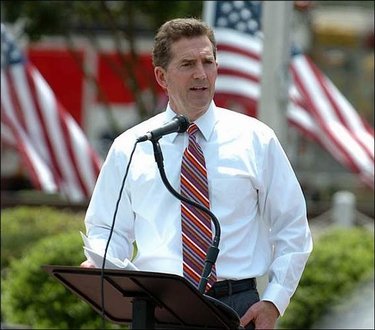 Senator threatens filibuster of 'Pedophile Protection Act'
Sen. Jim DeMint, R-S.C., today confirmed he will fight the "hate crimes" legislation pending in the U.S. Senate and, if necessary, will launch a filibuster against the plan that critics have dubbed the "Pedophile Protection Act."
His Washington office confirmed to WND his position today, shortly after several Christian activists who have been rallying opposition to the proposal said they had received word he would help.
The proposal, called the Local Law Enforcement Hate Crimes Prevention Act of 2009, already has passed the House 249-175. But analysts contend it would designate homosexuals and others with an alternative sexual lifestyle choice for special protections under federal law.
At the same time, it would leave Christian ministers open to prosecution should their statements, especially biblical condemnations of homosexuality, be linked to any subsequent offense, by anyone, against a homosexual person.
The "hate crimes" bill in the Senate is the target of an organized letter-writing campaign that has already generated more than 560,000 individual letters sent by Fed Ex to all 100 U.S. senators.
It was designated the "Pedophile Protection Act" after Rep. Steve King, R-Iowa, proposed an amendment during the proposal's trek through the U.S. House. He suggested, "The term sexual orientation as used in this act or any amendments to this act does not include pedophilia."
But majority Democrats refused to go along.
Rep. Louis Gohmert, R-Texas, a former judge, said that statement of intent would go a long way towards providing pedophiles with the protection they would want from the law for their sexual proclivity.
"Having reviewed cases as an appellate judge, I know that when the legislature has the chance to include a definition and refuses, then what we look at is the plain meaning of those words," explained Gohmert. "The plain meaning of sexual orientation is anything to which someone is orientated. That could include exhibitionism, it could include necrophilia (sexual arousal/activity with a corpse) ... it could include urophilia (sexual arousal associated with urine), voyeurism. You see someone spying on you changing clothes and you hit them, they've committed a misdemeanor, you've committed a federal felony under this bill. It is so wrong."
In fact, one supporter of the "hate crimes," Rep. Alcee Hastings, D-Fla., confirmed that very worry, saying: "This bill addresses our resolve to end violence based on prejudice and to guarantee that all Americans regardless of race, color, religion, national origin, gender, sexual orientation, gender identity, or disability or all of these 'philias' and fetishes and 'ism's' that were put forward need not live in fear because of who they are."
Rick Scarborough of Vision America told WND DeMint had assured him he understood the issue and would use every delay tactic available to him as a senator.
"And if it gets to the floor," Scarborough said, "If it's necessary, he would filibuster. He said he would do that as a last resort."
"He told me, 'Rick, I'm used to being beaten up by the Left,'" Scarborough said.
Scarborough also said James Dobson, founder of Focus on the Family, also has agreed to work against the "hate crimes" plan, and it may be addressed on a portion of his radio program soon. Scarborough said the campaign will contact pastors in coming days, asking them to preach about the possible loss of their right to preach on biblical truths and what that would mean.
The endorsement by DeMint is a huge turnaround for the campaign against "hate crimes," which before today had not seen a single senator stand up and announce a formal opposition to the plan.
"Everyone else that we talked to either said or implied that it is a lost cause," Scarborough said.
But he noted the Old Testament story of King David, while still a youth, taking on the Philistines' champion Goliath.
"For every other warrior, the battle against the Philistines was unwinnable," he said. "David dropped what he was doing and when he did the whole nation got its courage."
"Jim DeMint is going to give a lot of courage to other senators out there," Scarborough said.
.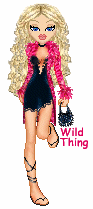 Wild Thing's comment.........
God bless Sen. Jim DeMint as he does this, we need a lot more joining him and the others.
It really shocks me that we as a country would even allow anyone to put this Pedophile ACT into the hate crimes to protect pedophiles. NO Republican voted for this protection being the in Hate Crimes bill and almost all of the democrats want it in there.
So all we can take from this is that these democrat politicians are all for child molesters!!!!!!!!!!!!!
.

....Thank you Mark for sending this to me.


Mark
3rd Mar.Div. 1st Battalion 9th Marine Regiment
1/9 Marines aka The Walking Dead
VN 66-67


Posted by Wild Thing at June 7, 2009 05:48 AM
---
Comments
This bill ia another nail in the coffin of justice. Justice is supposed to be blind and not favor one group over another.
Bob A.
Posted by: Bob A at June 7, 2009 10:34 AM
---
Bob A., and the worst part is theh left are
favoring the ones that are dangerous to
society.
Posted by: Wild Thing at June 7, 2009 06:54 PM
---