« Leftie Contessa Brewer Shows Her Ugly Self In Interview With John Ziegler About Sarah Palin | Main | No Outrage From "peace-loving" American Muslims Re: Recruitment Shooting Terrorist »
June 11, 2009
Outstanding! Return to Makin Island
True story of the recovery of 19 US Marines Killed in Action on Makin Island in WWII and their return home to Arlington National Cemetery 58 years later. Story: Pat Mendoza. Music arranged by Pat Mendoza Trumpet: Steve Wiest. Singers: the Islanders and Pat Mendoza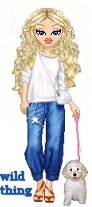 Wild Thing's comment........
No man left behind ... True story of the recovery of 19 US Marines Killed in Action on Makin Island in WWII and their return home to Arlington National Cemetery 58 years later.
In the early days of WW II the Marine raiders attacked Makin Island and left behind 19 dead Marines after asking the islanders to make sure that they received a proper burial. In 1999 the remains were discovered. This is a touching tribute.
Semper Fidelis!

......Thank you RAC for sending this to me.

RAC has a website that is awesome. 336th Assault Helicopter Company

13th Combat Aviation Battalion - 1st Aviation Brigade - Soc Trang, Republic of Vietnam


Posted by Wild Thing at June 11, 2009 06:45 AM
---
Comments
One heck of a story. Americans will always try to account for their dead and missing.
Posted by: TomR at June 11, 2009 09:39 AM
---
Thank God almost all veterans care about their own, it's such a devotion to our brethren when we see this.
Let's stimulate the juices here, on March 13, 1973, 591 POW's returned home during Operation Homecoming, none of them were amputees, none had more serious debilitating wounds, like traumatic amputations from ejecting, the horrible burns from on board fires and crashes or crippling AA shrapnel.
Now anyone here who has been to a combat field hospital or aid station knows there are Triage, traumatic amputations, mental cases and severe crippling wounds from all kinds of ordinance and a too goddam big of a stack of poncho covered.
What happened to those POWs in that category?
What happened to those men lost in Laos, Cambodia and Thailand? They were not part of Operation Homecoming?
McCain was, so were Bud Guy and Ted Stampley to name a few well known POW's .
What I'm saying is, what happened to those unaccounted for?
The fate of some 8000 Korean War Pow's are unknown from the July 26, 1953 armistice that neither the United states or South Korea are signatories of, that was a Chinese-Soviet Union North Korean Pact.
On Sept 15, 1972 in a briefing to the Soviet Central Committee of the Communist Party by NVA Lt. Gen Tran Van Quang, he told the Soviets that 1205 Americans had been captured in Vietnam, Cambodia and Laos, more than twice the number released at Operation Homecoming. Where are they?
There is an official policy of 'cynical attitude' for political reasons in Congress, our veteran brothers from WWII, Korea and Vietnam were expendable, written off and a combat loss.
No longer naive, I find that both troubling and unforgivable. The official stance has been forget them and move on, close the books, it's over. The hell it is!!!
Thanks to those dedicated to bringing them home.
Posted by: Jack at June 11, 2009 04:38 PM
---
At the time, the Makin Raid was consedered as a great success and its participants were decorated. Sergeant Clyde Thomason, lost on Makin, was the first enlisted Marine to be awarded the Medal of Honor in World War II. Twenty-three Navy Crosses were awarded for actions during the raid, including to Lt. Col. Carlson and Maj. Roosevelt.
The thirty men unaccounted for turned out to include nine who were captured alive by the Japanese. They were transferred to Kwajalein in the Marshall Islands. The commander there executed the Marines, one of the war crimes that led to his hanging after the war. The other Marines left behind were listed as missing in action from August 1942 until their remains were recovered for proper burial in 1999.
Carlson's Raiders went to the Solomons where they fought again on Guadalcanal.
Semper Fi.
Posted by: Mark at June 11, 2009 05:36 PM
---
Tom, I hope that never changes.
Posted by: Wild Thing at June 12, 2009 01:07 AM
---
Jack, I agree so much, it is not over for
those and it never will be.
When McCain's name comes up it in
conversations when out and about I always
try to mention what he did in that meeting
in 1972 and how it was the worst slap in the
face and worse to our POW MIA's. Unforgivable.
Posted by: Wild Thing at June 12, 2009 01:15 AM
---
Mark, thank you so much for telling
about what had happened.
Posted by: Wild Thing at June 12, 2009 01:18 AM
---