« Gov. Sarah Palin Talks to Camp Bondsteel Soldiers TODAY Kosovo | Main | Monica Conyers ~Wife of Rep.John Conyers ~ Pleads Guilty »
June 26, 2009
Obama's MONSTER Cap and Trade (Tax) Bill Against America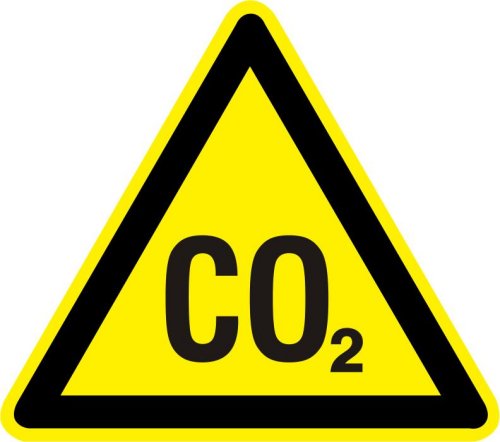 Debate and voting

Here are my notes on this ~ Wild Thing
C-SPAN Live Stream
http://www.c-span.org/Watch/C-SPAN_wm.aspx

Newt Gingrich is on Hannity says the phones are burning.
TX-R- Kevin Brady——HELL NO!!!!!
Wisconsin's own Tammy Baldwin just spoke for Cap and Trade. All the normal dem talking points. If we "respond to this challenge" it will result in loss of lives, species destruction, declines in health, blah, blah, blah... Ad nauseum.
OMG...this turd (Rep GK Butterfield, D-NC) said... "this historic vote....to SAVE THE PLANET"....
Wow...Marsha blackburn, R-Memphis, TN is rocking...!
Nick Rahall voted NO! He is a Dem from WV.
Rep. Wally Herger, R-CA (chino, Redding) against. "We all want to protect our environment, but not my government micromanagement".
Gohmert from Texas said that 300 pages are missing that were added last night. he does not have the entire bill at this hour!

We are hearing 210 - 210 with 14 undecided. Keep calling the swtichboard 202-224-3121
Rep. Joe Barton (R-Texas) has spent the past 15 minutes demanding a brief recess to "find" 300 pages of the climate change bill he claims are missing from the House.
Trying to delay the final vote, Barton claims that the mandated official copy of the bill, including the rules amendments passed late last night, is not present.

Tauscher keeps shooting Barton and fellow House Republicans down
Al Gore has written a last minute blog post urging passage of Waxman-Markey.
Gore emphasized that, while the bill isn't perfect, it's the only option:
Today is an historic opportunity to pass truly meaningful legislation to limit global warming pollution, vastly expand our use of renewable energy, and use energy far more efficiently. A victory today in the House of Representatives on the American Clean Energy and Security (ACES) Act would represent an essential first step towards solving the climate crisis. This bill doesn't solve every problem, but passage today means that we build momentum for the debate coming up in the Senate and negotiations for the treaty talks in December which will put in place a global solution to the climate crisis.
There is no back-up plan. There is not a stronger bill waiting to pass the House of Representatives. It's time to get started on a plan that will create jobs, increase our national security, and build the clean energy economy that will Repower America.
Gore–along with Obama, Chief of Staff Rahm Emanuel, and Labor Secretary Hilda Solis–is reportedly also making phone calls to undecided Democrats,

At least three House lawmakers will miss this evening's series of votes on landmark climate change legislation.
Three members — two Democrats and one Republican — have confirmed they will miss the vote this evening, scheduled to begin at 5 p.m.
Rep. Jeff Flake (R-Ariz.) will miss the vote due to a family conflict, Rep. Patrick Kennedy (D-R.I.) is in rehab seeking treatment for alcoholism, and Rep. Alcee Hastings (D-Fla.) is in Albania.
Since that will bring the total number of voting lawmakers for today down to at least 432, House Democrats will need 217 votes to pass the climate change bill.
Rep. Tom Latham (R-Iowa) accused the U.S. Congress of handing China a "gift" containing "American jobs" in the climate change bill before them.
Railing against the effect of the Waxman-Markey climate change bill scheduled for a vote this evening, Latham brought a prop to the debate.
Latham literally brought a gift box up with him to the podium during his one-minute speech, with the "present" inside: A hard hat with "American jobs" labeled on it.
Republicans have said that the bill would hurt American consumers and employers by making production more expensive.
The Waxman-Markey climate change legislation is too burdensome on the southeast United States, Rep. Artur Davis (D-Ala.) said today.
"There are some regions and some places in the country where this bill is going to be frankly a net winner," Davis admitted. "But unfortunately, Alabama is not one of those places, and the southeast is not one of those places."
Davis explained that the bill would "wreak havoc on the manufacturing sector," which is particularly important to Alabama's economy.
"All of us have to ultimately represent the interests of our district and our state," Davis said.
The "and our state" part of that sentence is crucial: Davis is running for Governor in 2010, meaning he'll have to garner support outside of his heavily Democratic district.
Archer Davis - D Alabama Will Vote No on Cap and Trade

The only thing that is historic is the historic idiocy of our current congress and President. I will keep adding to this as I can, so be sure to refresh the page in case of updates. Thank you all so much. .......... ~ Wild Thing

Rep. Tom Price (R-Okla.) just asked for a "moment of silence" to commemorate all the jobs that will be lost if Waxman-Markey passes.... It appears that the House (very briefly) indulged his request.
The Waxman-Markey legislation represents tyrannical rule by the federal government, Rep. Michelle Bachmann (R-Minn.) said on the House floor moments ago.
If the legislation passes, "the federal government will virtually have control over every aspect of lives of the American people," Bachmann said.
The choice, Bachmann added, is stark and clear. We choose liberty, or we choose tyranny," she sad. "It's one of the two."
She's right that it is tyranny vs liberty ~ Wild Thing
Rep. Patrick Kennedy leaves rehab for climate vote
In a clear sign that Democrats need every vote they can get on climate change legislation, Rep. Patrick Kennedy (D-R.I.) has returned from medical treatment for alcoholism to vote on the bill.
Kennedy, who has missed every vote since going into rehab on June 12, was seen on the House floor talking to his Democratic colleagues.The House is expected to vote on the climate bill on Friday evening.
Rep. Hoyer D-maryland is using the - we wanted change and this is change tactic.
Bringing in the image of Obama .. he keep using the buzz words.

This is a "MORAL necessity?" Are you fricking kidding me? A dem talking about morals.. ha ha ha
210 - 210 with 14 undecided
U.S. Capitol Switchboard — (202) 224-3121
Republican Cloak Room — (202) 225-7350
Democratic Cloak Room — (202) 225-7330

Boehner's doing a good job. Making the plan look like the boondoggle it is. Difficult time in our economy. Unemployment rising. Just passed 1100 page bill that no one read. The bill was about spending, spending, spending. Am. people seeing lots of spending, lots of money going to govt., no new jobs.
Dems will hate this Boehner making too much sense for them.
"There's a better way to do this. We need to have energy to grow our economy. We need to have more drilling in United States."

John Boehner is kicking ass out there. He is proving this is just a bureaucratic power grab. Talking about how we would have to import from China because they aren't under the same rules.
Ha, said he read part of 300 page amendment, and told how it purposely jumps all around etc. The managers' memo was nothing but crap. What does everything mean?
3:09 A.M. this morning he got this crap
The Dems tried to stop Boehner from speaking any longer then a couple of minutes.
The chairman said ""It is the custom of the house to hear the leaders remarks"

Boehner to filibuster. He has unlimited time. Boehner will read entire 300-page amendment! LOL This is GREAT!!!!
John Boehner is laying the smack down on all the spending already done and the promises that were not met, but the pork that was spent. Boehner is showing a bureaucracy chart from Hell if this passes.
Bohner is saying that 2.5 million jobs will be lost each year because of it.
Plus we as americans will be paying billions to other countries to plant trees.

He is up to page 158 of the adderd pages. hahahaha he is doing great.
ROCK 'EM 'n SOCK 'EM BOEHNER! He has had APPLAUSE from the floor abot 5 times so far and laughter too when he puts down the dems bill. !
This bill is an abomination. The people who want this are enemies of America. Boehner has done his homework! He's doing what the other Republicans should have done today. Dissect this bill bit by bit. And they say we don't have future leaders of the GOP? In my opinio we have some prertty darn good people, Boehner, Pence, Demint, Sarah Palin and others and the left hates it. and the rinos hate it. ~ Wild Thing
"I just wonder if ACORN would qualify for any of these grants." APPLUASE and laughter.
Oorah.
"Ladies and gentlement does this all give you some idea why people say Congress is out of touch? "
"If we give people the right incentives they make the right decisions."
Boehner is setting the stage to make anyone who votes for it held accountable now!
"The fight we have between the 2 sides of the aisle boils down to one word: freedom."
BRAVEHEART BOEHNER "freedom" William Wallace
Phenomenal This is freakin' awesome! This gave me goosebumps, there is something when I hear the word FREEDOM, I always get tears in my eyes.~ Wild Thing
he is getting a standing applause...No order in the house. Keep applauding. Keep talking about Freedom
here comes waxman pissed off that he can't talk because of the applause for Boehner
SMACKDOWN Waxman, he was told ......."The gentleman ( Boehner) used the customary amount of time....."
and Waxman is whining.

This Cap and Trade bill means they will be voting whether to declare war on the American people.~ Wild Thing

from The Hill
Minority Leader John Boehner (R-Ohio) knew exactly what he was doing as he strode on the House floor to quasi-filibuster the American Clean Energy and Security Act tonight.
When asked beforehand by a fellow Republican what he had in store for his speech, Boehner quipped "just wait and see."
The Leader was seen relaxing and centering himself with a cigarette in the Republican cloakroom minutes before his epic floor speech.
Boehner controlled the microphone on the House floor for one hour as he read the 309 page leadership amendment.
–Michael M. Gleeson

The House of Representatives passed the American Clean Energy and Security Act tonight by a final vote of 219 to 212.
Eight Republicans voted in favor of the bill, with 44 Democrats voting against it.
HERE ARE THE NAMES AND THE VOTES
http://clerk.house.gov/evs/2009/roll477.xml
GOP Yeas....The Traitors to America
Bono Mack
Castle
Kirk
Lance
LoBiondo
McHugh
Reichert
Smith (NJ)
The RINO's will rue this day in the next election!
Posted by Wild Thing at June 26, 2009 04:55 PM
---
Comments
'Rep. Patrick Kennedy (D-R.I.) has returned from medical treatment for alcoholism to vote on the bill.'
Drunks ru[i]ning the country!
Posted by: Odin at June 26, 2009 05:48 PM
---
Hi Odin, good one your so right.
Posted by: Wild Thing at June 26, 2009 06:40 PM
---
Get this Greenpeace is against this bill. ...Why?
it is unScientific and it helps the polluters, the last part I don't agree with but the fact that Green peace is against this means this is Bad Legislation from the get-go.
Posted by: Mark at June 26, 2009 07:17 PM
---
219-212 it passed the House. With 7 Republicans.
Posted by: Mark at June 26, 2009 07:28 PM
---
I just checked the 30 democrats and mine voted against it. whoopie, I hope I had something to do with it but I doubt it.
The 7 RINOs should be drawn and quartered, or at least Horse whipped.
Kudo's to John Boehner for a valiant effort.
But it is not over yet. The Senate won't get by this easy. I got Spector in my Crosshairs. He's up for re-election. We can hammer him.
Posted by: Mark at June 26, 2009 07:44 PM
---
KUCINICH voted... AGAINST?!?!?!? WTF???
Posted by: JohnE PFC U.S. Army at June 26, 2009 08:20 PM
---
Now Pelosi can go off on her vacation and get her next treatment of Botox.
We can only hope that this bill does not pass in the Senate.
Mark, your work paid off. Now you have to go after that revolving turncoat Specter. He will go whichever way he thinks the winds will blow for himself, screw what's best for America.
Posted by: TomR at June 26, 2009 09:09 PM
---
Contacted my "congressman" but no response.
Bob A.
Posted by: Bob A at June 26, 2009 11:02 PM
---
Mark, LOL that is werid about Greenpeace.
Thanks for the information Mark, how odd.
Wow Spector,yes he will need some hammering,
You did great Mark, I really think all the work paid
off and it would have been a worse vote,. It does
mean something because we see who listened to
we the people.
Posted by: Wild Thing at June 26, 2009 11:41 PM
---
JohnE PFC U.S. Army, oh gosh I didn't
check the other names. Thank you JohnE.
Yes that sure is a surprise that he
voted no.
Posted by: Wild Thing at June 26, 2009 11:43 PM
---
WT, you're right about Marsha Blackburn; she pretty much always votes the way I think she should. Not like Alexander/Corker who seem to take turns pissing me off.
Posted by: Rick at June 26, 2009 11:47 PM
---
Tom, oh that's right now they go on
vacation.
Heh heh about Pelosi Tom good one.!
Posted by: Wild Thing at June 26, 2009 11:49 PM
---
Bob A., some respond and some don't.
I have one of each here in FL.

Posted by: Wild Thing at June 26, 2009 11:52 PM
---
Rick, thank you, she is wonderful. I wish
she was in my State. I would love to have
someone that really spoke up like she does.
My Rep. Buchanna voted NO thank goodness,
but he is one that needs a lot of emails
and phone calls to keep him from going
rino.
Posted by: Wild Thing at June 27, 2009 01:00 AM
---