« War Supplemental Funding Conference Report | Main | Obama Just Loves His Cap & Trade Since It Hurts Americans! »
June 24, 2009
Obama to Throw Out 1st Pitch at All-Star Game ~ Obama LEAVE Baseball ALONE!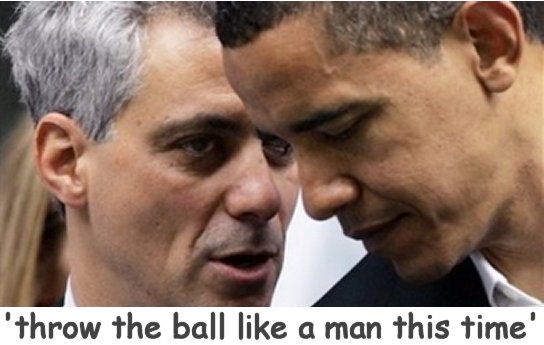 .
Obama this is a how a MAN does it.
Obama to throw out first pitch at All-Star Game
Barack Obama plans to throw out the ceremonial first pitch before the Major League Baseball All-Star game at Busch Stadium in St. Louis on July 14.
The White House said on Tuesday that MLB's focus on community service matches with Obama's service initiative this summer, known as United We Serve.
"The central theme of the 2009 All-Star game is community service, celebrating the extraordinary work being done by ordinary people," MLB commissioner Bud Selig said. "We are thrilled that we can come together with President Obama, who has encouraged a renewed spirit of national service, and illustrate a call to action in our communities. President Obama will continue a great tradition that joins our nation's leader and the national pastime."
Obama, a Chicago White Sox fan, will be the fourth president to throw out the first pitch at an All-Star game, following John F. Kennedy (1962 in Washington), Richard Nixon (1970 in Cincinnati) and Gerald Ford (1976 in Philadelphia).
In addition, Franklin D. Roosevelt attended the 1937 game in Washington, and George H.W. Bush went to the 1991 game at Toronto with Canada Prime Minister Brian Mulroney and the 1992 game at San Diego with President Carlos Salinas de Gortari of Mexico.
Ford (1978 in San Diego) and Ronald Reagan (1989 in Anaheim) attended as former presidents.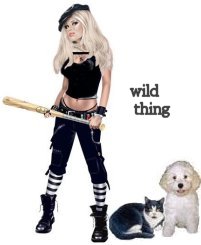 Wild Thing's comment.......
GRRRRRRRR! Can't he ever stay off TV!!!! Plus he is making this a freaking political thing with his communitry service. I wish everyone would throw Acorns on the field and then turn their backs to him and be silent or BOO him loudly, yes that would work.
Posted by Wild Thing at June 24, 2009 05:44 AM
---
Comments
The first thing i thought of when I saw this was the gay Black guy throwing the javelin in Revenge of the Nerds.
Posted by: TomR at June 24, 2009 11:44 AM
---
Bwahahaha Tom.
How do you throw a ball using the telepromter? Look left right left right.....
Posted by: Jack at June 24, 2009 03:07 PM
---
Yeah way to go Tom. Does the prez even know that you can't dribble that thing. But do they even play baseball in Kenya ?
Posted by: Mark at June 24, 2009 07:33 PM
---
Posted by: Wild Thing at June 24, 2009 11:36 PM
---
Jack, hahhaha yes that teleprompter.LOL
Posted by: Wild Thing at June 24, 2009 11:38 PM
---
Mark,LOL to funny, not sure if
they do or not. Have to asdk the brother
in the hut. haha
Posted by: Wild Thing at June 24, 2009 11:40 PM
---