« GM Bankruptcy Looming ~ What New GM Will Emerge | Main | Man With Record Scott Roeder Kills Serial Baby Killer Dr. George Tiller »
June 01, 2009
Obama Promises Arabs Jerusalem Will Be Theirs
Palestinians celebrating the fall of the twin towers on 911

Official: President said Palestinian state with holy city capital 'in American interest'
JERUSALEM
President Obama and his administration told Palestinian Authority President Mahmoud Abbas during a meeting last week the U.S. foresees the creation of a Palestinian state with Jerusalem as its capital, according to a top PA official speaking to WND.
"The American administration was very friendly to the position of the PA," said Nimer Hamad, Abbas' senior political adviser.
"Abu Mazen (Abbas) heard from Obama and his administration in a very categorical way that a Palestinian state with Jerusalem as its capital is in the American national and security interest," Hamad said.
Also in Cairo today, Abbas met with Egyptian President Hosni Mubarak, where the Palestinian leader briefed Egypt's president on his recent trip to Washington, saying the U.S. was committed to bringing about an end to Israeli construction in the West Bank.
Hamad's comments about Jerusalem today come as controversy abounded regarding the U.S. position on Israel's capital city.
Last week, the State Department refuted a speech in which Netanyahu said Jerusalem never will be divided.
"Jerusalem is Israel's capital," Netanyahu said at an event marking Jerusalem's reunification. "Jerusalem was always ours and will always be ours. It will never again be partitioned and divided."
In response, the State Department released a statement that Jerusalem "is a final status issue."
"Israel and the Palestinians have agreed to resolve its status during negotiations. We will support their efforts to reach agreements on all final status issues," the statement said.
Also last week, a top Palestinian Authority official claimed in a WND interview that the Obama administration told the PA that Jerusalem will never be united under Israeli sovereignty.
"Americans said an open Jerusalem – yes. But a united Jerusalem under Israeli sovereignty – no," Hatem Abdel Khader, the PA's minister for Jerusalem affairs, said in comments to both WND and Israel's Ynetnews website.
"(The Obama administration) has made clear that Jerusalem must be accessible to everyone – but not united under Israel's rule," Khader said.
Khader claimed the U.S. is cooperating with the PA to "thwart Israel's plans in Jerusalem."
"When they collaborate with us in Israeli courts against home demolitions or the confiscation of land we see their attitude," he said.
Khader told WND, "The Americans are very present on the ground, and they are making pressure over Israeli authorities and even municipalities."
"They are acting according to the concept that the failure to establish a Palestinian state would jeopardize U.S. national security interests – and without Jerusalem there is no Palestinian state," he said.
U.S. helps Palestinians live illegally near Temple Mount
Khader's claim the U.S. is helping the Palestinians gain a foothold in Jerusalem is accurate. In April, WND reported that under intense American pressure and following a nearly unprecedented behind-the-scenes U.S. campaign, the Netanyahu government has decided not to bulldoze Palestinian homes built illegally on Jewish-owned property in Jerusalem.
The issue is critical since the 80 homes in question are located in Silwan, an eastern Jerusalem neighborhood close to the Temple Mount and Jerusalem's Old City that the Palestinians claim as a future capital. Jewish groups have been working to fortify the community's Jewish presence. Silwan is adjacent to the City of David, a massive archeological dig just outside the Temple Mount that is constantly turning up Temple artifacts.
Like tens of thousands of other Arab housing projects throughout eastern Jerusalem, the Palestinian homes in Silwan were illegally constructed on property long ago purchased by Jews. The Israeli government ordered the structures' legal demolition.
But during a visit here in early March, Secretary of State Hillary Clinton strongly protested the planned bulldozing.
"Clearly this kind of activity is unhelpful and not in keeping with the obligations entered into under the Road Map," she said. "It is an issue that we intend to raise with the government of Israel and the government at the municipal level in Jerusalem."
The Road Map calls for Israel to freeze Jewish settlement expansion in the West Bank but does not bar Israel from dismantling illegally constructed Palestinian homes in Jerusalem.
WND learned that in the weeks since Clinton's visit here, the U.S. mounted an intensive campaign lobbying the Israeli government against tearing down the illegal Palestinian homes in Silwan. The campaign included letters from the Middle East section of the State Department addressed to various Jerusalem municipalities, with copies of the letters sent to the offices of Israel's prime minister and foreign minister. The letters called on Israel to allow the illegal Palestinian homes in Silwan to remain and stated any demolitions would not foster an atmosphere of peace.
Also, in a follow-up visit here, State Department officials made it clear to their Israeli counterparts the U.S. opposes the Silwan bulldozing.
According to sources in the Israeli government, including in Netanyahu's administration, a decision has been made not to bulldoze the illegal Palestinian homes. The sources said the issue of the homes may be raised again in the future, but for the time being the houses will remain intact.
The sources attributed the decision against the bulldozing – which has not yet been announced – to the intense American campaign against the house demolitions.
Said one source in Netanyahu's administration, "This was very frustrating to us. Can you imagine if a foreign government came in and told a city office in the U.S. not to tear down a house that was illegally constructed on someone else's property?"
While Clinton opposed the Palestinian house demolitions, informed Israeli officials said the Obama administration is carefully monitoring Jewish construction in eastern Jerusalem and has already protested to the highest levels of Israeli government about evidence of housing expansion in those areas.
The officials, who spoke on condition that their names be withheld, said that last month Obama's Mideast envoy, George Mitchell, oversaw the establishment of an apparatus based in the U.S. consulate in Jerusalem that closely monitors eastern Jerusalem neighborhoods, incorporating regular tours on a daily basis.
The officials said that in recent meetings Mitchell strongly protested Jewish construction in eastern Jerusalem. Mitchell also condemned the work of nationalist Jewish groups to purchase property in Jerusalem's Old City, including in areas intimately tied to Judaism.
Israel recaptured eastern Jerusalem, including the Temple Mount – Judaism's holiest site – during the 1967 Six Day War.
The Palestinians, however, have claimed eastern Jerusalem as a future capital. About 244,000 Arabs live in Jerusalem, mostly in eastern neighborhoods, out of a total population of 724,000, the majority Jewish.

.

Wild Thing's comment........
Obama shouldn't promise things that aren't his to give away. That and Abbas is an empty suit who couldn't deliver a cold pizza. And besides GOD didn't promise that and Obama is NOT God.

"The American administration was very friendly to the position of the PA,"
As a reminder to some. These are the people during 9/11, on the live news feeds, that were jumping up and down, throwing candy around celebrating.
Netanyahu has already "promised" that Jerusalem WILL NEVER BE DIVIDED. I will sider with Israel and Bibi!! There will be a helluva lot of dead bodies, but the majority of them won't be Israelis.
If our Kenyan Idiot keeps messing with Isreal, maybe Massad will settle matters.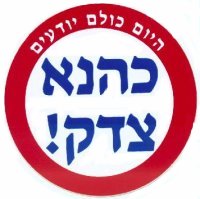 "Kahane Tzodeik": Kahane Was Right
"Never, ever deal with terrorists. Hunt them down and, more important, mercilessly punish those states and groups that fund, arm, support, or simply allow their territories to be used by the terrorists with impunity." - Rabbi Meir Kahane

.

....Thank you Mark for sending this to me.


Mark
3rd Mar.Div. 1st Battalion 9th Marine Regiment
1/9 Marines aka The Walking Dead
VN 66-67


Posted by Wild Thing at June 1, 2009 06:45 AM
---
Comments
Obama made a lot of promises, and he's all hot air. Obama is willing to sell his soul for popularity around the world (a variant of something Bush recently said), yet when it comes down to it.. you can find him playing basketball, going to shows on Broadway, or attending Democratic events (unrelated to Presidential business) while all the time wasting taxpayers money on said "whims" but yet saying "we are out of money" after tripling the national deficit to each household owing an average of $660,000. BTw, one place you wont find him is in church, since I believe he's only gone to church one time since he's been in office.
Talk is cheap, and people are starting to realize that he's all talk, delegating his responsibility to his "teams", chooses people for his administration based upon race or friendship and not upon qualifications, and meanwhile continues on world wide tours, many personal and unrelated to Presidential business, wasting taxpayers money during a recession.
I wouldn't believe one word or promise this man, or his administration says about anything becuase as of this point, life is NOT any better than it was six months ago.... its not any better than it was three months ago. It's worse for everyone...... oh but it takes time, according to OBama.. yea.. is he gonna use that excuse two years from now?
Obama isn't going to do anything with Israel or Pakistan.. heck.. he isn't even going to do anything with North Korea other than shake his finger at them and tell them they've been bad. Meanwhile, North Korea moves a long range missle to their test pad, with an estmated 3,000KM range (and can hit the western US).... what is it gonna take? American's getting killed by an attack on their own soil, in their own homes?
Biden was right, Obama is going to be tested, he's going to be tested to see if he is a man of his word, and so far, he's failing miserably.
Posted by: Steele at June 1, 2009 10:27 AM
---
Obama is a diversity experiment. A very costly experiment that will ultimately fail. Right now however, the sheeple think he is great. His bill hasn't reached their doorsteps yet.
Israel is always on the brink of war, but now the very potential use of nuclear weapons makes the next war more dangerous than ever. It doesn't help having a naive muslim president encouraging the side that will likely start that war.
Posted by: TomR at June 1, 2009 12:39 PM
---
These two could mess up a one house milk run! He's writing checks that the American people are going to have to cash and guess what? We ain't got the money! He needs to stop spouting off his mouth and doing more damage. All logic says that if you're digging a hole, you need to stop and find a way out of that hole. Maybe he thinks if he digs deep enough, he can come out in China!
Posted by: Lynn at June 1, 2009 02:22 PM
---
Steele, thanks, yes, I know I have
never had this feeling before of fear
for our country.
Posted by: Wild Thing at June 1, 2009 07:02 PM
---
Tom,that is so true this time it is
different, your right.The word
change has taken on such a bad meaning
and all due to Obama.
Posted by: Wild Thing at June 1, 2009 07:08 PM
---
Lynn, Ditto that! If he doesn't stop spending
money and making threats to Israel with his
rules of what Israel has to do or else...
oh my gosh we won't have anyone that is our
friend....no one. I doubt we do right now
because of Obama anyway. It is scary and sad.
Posted by: Wild Thing at June 1, 2009 07:12 PM
---