« Veterans Fight to Keep 75-yr. old Mojave Desert Memorial Cross | Main | GOP's Cap & Trade 8 Traitors To America! »
June 28, 2009
Obama Names US Special Representative to Muslim Communities
Obama names envoy to Muslim communities
The Obama administration on Friday named America's first ever special representative to Muslim communities.
President Obama has made reaching out to the Muslim world a key part of his foreign policy and he traveled to Cairo earlier in June year to give a major speech in which he cited the Koran and emphasized commonalities between America and Islam.
Secretary of State Hillary Clinton on Friday named Farah Pandith as the United States Special Representative to Muslim Communiites. Pandit is expected to engage with Muslims around the world on a grassroots and organizational level.
"I am pleased to announce the appointment of Farah Pandith to serve as Special Representative to Muslim Communities," Clinton said. "Farah brings years of experience to the job, and she will play a leading role in our efforts to engage Muslims around the world."
Pandith, a State Department veteran and former official at the U.S. Agency for International Development, was an immigrant to the United States from India.
"She has said that she sees her personal experience as an illustration of how Muslim immigrants to the US can successfully integrate themselves into American society," the State Department said of her Islamic faith. "She grew up in Massachusetts with a diversity of faiths, ethnicities and perspectives."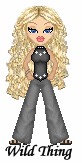 Wild Thing's comment.......
How odd a female to deal with muslims? Muslims have no respect for women.
Posted by Wild Thing at June 28, 2009 05:45 AM
---
Comments
He should keep reaching out to the muzzies, soon he will draw back a stump. Then maybe with the prostetic he can learn how to throw a baseball.
Moslems don't respect 'weakness' this we are conveying to our enemy, he won't admit they are our enemy which in turn will make it easier to attack us.
Posted by: Mark at June 28, 2009 08:03 AM
---
Another sign of how gutless this fraud is.
Will one of her first duties be to work with the upstanding fellow, who beheaded his wife? Maybe she can sit down with those tolerant folks at CAIR and reach an 'understanding and compromise"
By the way, shouldn't her head be covered and face veiled? Just asking.
Posted by: SEAN. at June 28, 2009 10:28 AM
---
Posted by: Jack at June 28, 2009 02:36 PM
---
Mark, well said and so true.
I had heard so many people say that since
he favors Muslims we won't be attacked.
Every time I laugh right on the spot and
tell them to dream on. Then I share with
them how Muslims attack each other.
Posted by: Wild Thing at June 28, 2009 07:25 PM
---
SEAN, I was surprised too about her
hair being exposed.
Posted by: Wild Thing at June 28, 2009 07:28 PM
---
Jack, thanks for the link to the video.
This is interesting.
I think it was last year they did a story
on discovery or one of those on TV about
bees and how they are dying. They can't
find out what it is, not the bees passing
on something or the weather. They ended
the show with just tons of questions and
how hard it has been on bee farms here
in American.
Posted by: Wild Thing at June 28, 2009 07:33 PM
---
Thanks Chrissie. Kinda like being displaced by the Somalis, most European honey bees are being displaced by the Africanized bees which don't have the same pupation and life cycle, and of course European honey bees are dying from some parasitic mite, I've seen a few more this year but I've had to buy Mason bees just for pollination until those bumble bees get out and about. No bees no food. BTW. my rose munchin' venison is in the neighbor's yard right now.:)
Posted by: Jack at June 28, 2009 11:49 PM
---