« Latest Abuse By CIC To Our Military ~ Unforgivable | Main | War Supplemental Funding Conference Report »
June 23, 2009
" I am the President of the United Sates" Obama Give Horrible Press Conference LOL
Obama's Testy Press Conference
.


President Obama's Tuesday press conference was moved inside to the Brady Briefing Room, rather than the Rose Garden ... as previously planned, the White House announced in a release.
The reason why it was moved inside:
in the Rose Garden, POTUS might have sweated in the summer humidity. Oh, and the press corps would be baking in the heat.


Iran Unrest Reveals Split In U.S. on Its Role Abroad
The Washington Post
But Obama's shades-of-gray approach rejects comparison to an era when Communist bloc dissidents had virtually no access to the Western media and the world was more neatly divided between a pair of superpowers, not complicated by the set of ambitious regional powers such as Iran that the Obama administration is seeking to manage.
Since taking office, Obama has argued that reclaiming America's moral authority by ending torture and closing the prison at Guantanamo Bay provides essential diplomatic leverage to influence events in such strategic parts of the world as the Middle East and Central Asia. The speech he delivered to the Islamic world in Cairo eights days before the June 12 Iranian election sought to do that by providing what the president saw as an unvarnished accounting of U.S. policy in Iran, Iraq, and the Israeli-Palestinian conflict.
"We're trying to promote a foreign policy that advances our interests, not that makes us feel good about ourselves," said a senior administration official who, like others, declined to be identified, citing the sensitivity of the issue.
Obama's approach to Iran, including his assertion that the unrest there represents a debate among Iranians unrelated to the United States, is an acknowledgment that a U.S. president's words have a limited ability to alter foreign events in real time and could do more harm than good. But privately Obama advisers are crediting his Cairo speech for inspiring the protesters, especially the young ones, who are now posing the most direct challenge to the republic's Islamic authority in its 30-year history.

.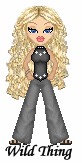 Wild Thing's comment......
Regarding the video LMAO Obama is ticked and I am loving it. Major Garrett: What took you so long? LOL Whoa! Oh Oh Chin down Obama is mad Major Garrett getting the major evil eye treatment from Obama. Obama does not have the temperment to be POTUS.. He's a nervous breakdown waiting to happen. ROTFLMAO Obama is the disgrace not my country but Obama sure as heck is the disgrace. I am glad at least the world is slowing seeing what a jerk and total inept creep he is and each time he fails I will cheer him on!
"Violence is unacceptable."
I'm sure that puts fear into the hearts of the mullahs. He said when a young woman gets shot in the street, "it's a problem"... IT'S A PROBLEM???????????
LMAO how many times does he have to remind us he is the president. I bet this is why he never released his grades from college. He's not very bright.
Posted by Wild Thing at June 23, 2009 07:20 PM
---
Comments
How dare a knave challenge his majesty. I was in stitches when Major Garret asked the obvious question that the rest of the press corps ignored.
Now you see it now you don't but the tentacles are long, Barack sure isn't very bright for being a Fulbright Scholar. I can't seem to chase this one down, but the machine is good at hiding the truth about the imposter.
At any rate it doesn't allay and doubts about the TOTUS and it's character.
Posted by: Jack at June 23, 2009 09:31 PM
---
I don't think this guy is very bright at all. Nobody can tell him anything, he hasn't experienced anything in life, everything he has gotten was given by Affirmative Action, he has earned nothing.
But the sheeple of this country think he's ceasar incarnate. ...Where the hell is Brutus when you need him. Probably out chasing Hellen...Et tu Brutus ? No I aint et yet.

Posted by: Mark at June 23, 2009 09:39 PM
---
Jack, he sure had nerve to ask that. hahahaa
And the Major has been traveling all over
with him I have to wonder if something
happened. heh heh
Posted by: Wild Thing at June 24, 2009 05:21 AM
---
Mark, I agree, it still amazes me he wrote
books about himself before he had even
accompolished anything. That took an ego
that is in the twilight zone. hahaha

Posted by: Wild Thing at June 24, 2009 05:24 AM
---
The more I see of this fraud, the more I am convinced that he is nothing but a puppet. The influence of Move On.Org, is obvious. His selection of advisors, Cabinet members, Judicial nominee. All point to the extreme Left Wing agenda.
Obama obviously has no power over the senior members of Congress, Pelosi, Reid, Frank and Dodd to name a few.
His handling of this Iran situation and his all but ignoring North Kores are going to come back to haunt us, and soon.
Posted by: SEAN. at June 24, 2009 10:23 AM
---