« AG Eric Holder and Obama Pledge To Protect American Muslims | Main | Burka Wearing Muzzie Freak Crashes Memorial for Pvt. William Long in Arkansas »
June 06, 2009
Nuke .........Nuke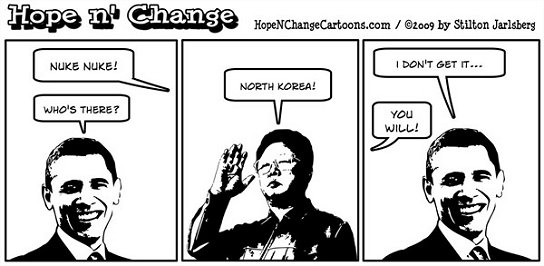 Al Gore may go to NKorea to help US reporters

The United States might send former US vice president Al Gore to Pyongyang in order to negotiate the release of two American journalists on trial in North Korea for illegal entry.
State Department spokesman Ian Kelly did not rule out such a possibility when asked if it would make sense to send Gore, who is chairman of the California station Current TV, which employs the two journalists.
"It's a very, very sensitive issue, I'm not going to go into it," Kelly told reporters who pressed him on the matter.
"This is such a sensitive issue, I'm just not going to go into those kinds of discussions that we may or may not have had," he added when asked whether Gore himself had raised the matter with the State Department.
"The bottom line is that these two young women should be released but I'm not going to go into any kind of details on what we will or won't do," Kelly said when asked again if it would help to send Gore.
The TV reporters were detained by North Korean border guards on March 17 while researching a story about refugees fleeing the hardline communist state.
In a column published May 9 in the Washington Post, Victor Cha, a former adviser to president George W. Bush on North Korea, suggested that President Barack Obama's administration should send Gore to Pyongyang.
"The United States needs to send a high-level envoy to North Korea to bring these women home. The obvious candidate would be Gore," wrote Cha, who is now a a professor at Georgetown University.

.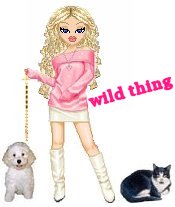 Wild Thing's comment.........
LOL at the cartoono, perfect....... good one!!
So far North Korea isn't afraid of the USA's Muslim Thug in our White House.
Hahahaha what would also be great isfi Gore does go, the how wonderful it would be if N. Korea keeps Gore there.

......Thank you RAC for sending this to me.

RAC has a website that is awesome. 336th Assault Helicopter Company

13th Combat Aviation Battalion - 1st Aviation Brigade - Soc Trang, Republic of Vietnam


Posted by Wild Thing at June 6, 2009 07:49 AM
---
Comments
My sentiments exactly. Throw him in prison and free the two reporters.
Bob A.
Posted by: Bob A at June 6, 2009 10:27 AM
---
Finally the Obambi Administration does something right! Since everywhere Algore goes has a record low temperature while he's there all we have to do is figure out a way to keep him there until the Norks surrender.
Posted by: Peter at June 6, 2009 03:23 PM
---
Algore won't go to Korea. He'd lose too much money on his global-warming scam. I mean talk about a scum-bag employer, Algore is the top of the heap.
Posted by: Mark at June 6, 2009 05:12 PM
---
Bob A., that would be so wonderful.
Posted by: Wild Thing at June 6, 2009 11:49 PM
---
Posted by: Wild Thing at June 6, 2009 11:50 PM
---
Mark, I forgot, he is making tons of
money off his global warming scam.
hahaa Yes he won't go, your right.
I doubt he would even go for one
day in case he could not get back
home. He is such a coward too.
Posted by: Wild Thing at June 6, 2009 11:53 PM
---