« Obama Names US Special Representative to Muslim Communities | Main | Michelle Obama Raises Fears Over Hillary Clinton-style Debacle »
June 28, 2009
GOP's Cap & Trade 8 Traitors To America!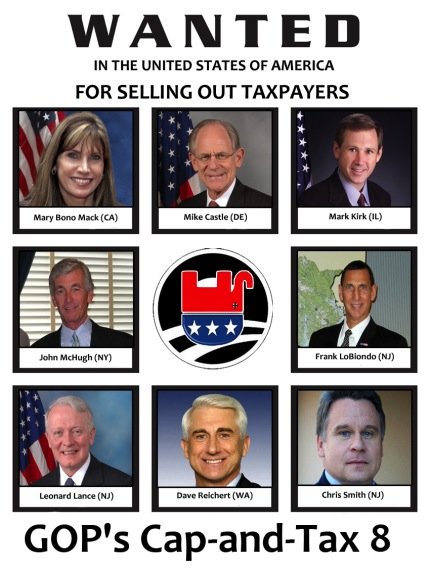 H/T Michelle Malkin

The 8 cap-and-tax RINO's
Bono Mack (CA) (202) 225-5330
Castle (DE) (202) 225-4165
Kirk (IL) (202) 225-4385 (And he's seriously considering running for Senate!)
Lance (NJ) (202) 225-5361
LoBiondo (NJ) (202) 225-6572
McHugh (NY) (202) 225-4611
Reichert (WA) (202) 225-7761
Smith (NJ) (202) 225-3765
44 Democrat NAY votes:
Altmire
Arcuri
Barrow
Berry
Boren
Bright
Carney
Childers
Costa
Costello
Dahlkemper
Davis (AL)
Davis (TN)
DeFazio
Donnelly (IN)
Edwards (TX)
Ellsworth
Foster
Griffith
Herseth Sandlin
Holden
Kirkpatrick (AZ)
Kissell
Kucinich
Marshall
Massa
Matheson
McIntyre
Melancon
Minnick
Mitchell
Mollohan
Nye
Ortiz
Pomeroy
Rahall
Rodriguez
Ross
Salazar
Stark
Tanner
Taylor
Visclosky
Wilson (OH)
.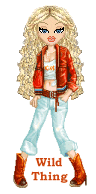 Wild Thing's comment........
These RINO's really hate listening to the people. Amnesty and health care bills are next.
Right now they are in recess for two weks for the 4th of July Holiday.
Our country is at war with in itself and too many people care more about child molester Michael Jackson.
Now we have to get the Senate to vote NO on this monster. Obama is pushing for the Senate to vote on this.
.

....Thank you Mark for sending this to me.


Mark
3rd Mar.Div. 1st Battalion 9th Marine Regiment
1/9 Marines aka The Walking Dead
VN 66-67


Posted by Wild Thing at June 28, 2009 05:47 AM
---
Comments
These Congressmen have the BPS, Bowell Powell derangement Syndrone, if affects the bowels first causes the lack of what used to be called Guts or more to the point a friggin spine strong enough to stand up for something that you have pledged to your constitutents. 8 more can be put on the 'I hope they fail' list.
Posted by: Mark at June 28, 2009 08:08 AM
---
You know Sony wouldn't be proud of what Mary did.
Isn't it strange that Mary Bono-Mack who's married to Rep Connie Mack who voted against the bill. I wonder what it's like to know your wife is a traitor to the people she represents and the principals of the Republican Party she claims?
Posted by: BobF at June 28, 2009 09:08 AM
---
I hope their districts run some true conservatives in the next primaries. These are the same kind of Repubs that might vote for a gun control bill.
Posted by: TomR at June 28, 2009 12:54 PM
---
One from my state, Dave Reichert, was on the Green River task force after serial killer Gary Leon Ridgway, Reichert is described as a moderate, he was appointed by Ron Sims, a socialist. But guess who was in on the plea bargain given Ridgway, none other than his stalker Dave Reichert. If that politician comes from Washington, like California, it's a Socialist, regardless of it's title.
Posted by: Jack at June 28, 2009 02:23 PM
---
Mark, LOL good one.
"Bowell Powell derangement Syndrone"
Posted by: Wild Thing at June 28, 2009 07:36 PM
---
BobF., you right, Sony would be very
disappointed in Mary.
About Mary and her husband now,
my guess is they must fight a lot.
I know Arnold and Maria fight constantly
and Arnold is more of a democrat then
a Republican.
I wonder too about Mary Matlin and the
snake James Carville.
It would be horrible to be married to
someone like any of them, not to be able
to rant and cheer together would be awful.
Nicholas and I love cheering on the good
men and women on our side and we rant
at the TV together too. hahaha
Posted by: Wild Thing at June 28, 2009 07:41 PM
---
Tom, good point, yes I could see them
voting on gun control. That is the type
that would do that.
Posted by: Wild Thing at June 28, 2009 07:44 PM
---
Jack, wow really interesting. Thank you
Jack for sharing about him.
Posted by: Wild Thing at June 28, 2009 07:47 PM
---