« Fathers Day is Special for Deployed Grandfather and Grandson | Main | Obama's Friends the Palestinian Hamas Members in Iran To Crush Dissenters »
June 21, 2009
Dearborn Christians Held To Different Rights eh ah NON Rights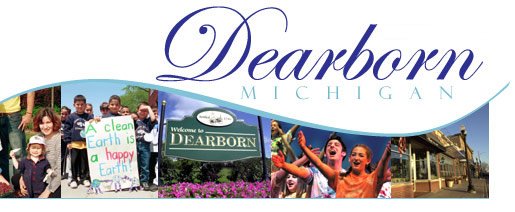 City corrals Christians at weekend Arab fest
Judge won't let ministry deliver tracts on public sidewalks
A federal judge has upheld a decision by festival organizers in Dearborn, Mich., which is about 30 percent Muslim, to ban a Christian ministry from handing out religious information on public sidewalks.
The ruling came from U.S. District Judge Nancy Edmonds and affects this weekend's celebration but will not affect the free speech lawsuit over the event, filed by the Thomas More Law Center and the Becker Law Firm.
The case is being brought on behalf of the Arabic Christian Perspective, a Christian group that ministers to Muslims. According to the Thomas More Law Center, Pastor George Saieg and scores of his volunteers have visited Dearborn for the city's Arab International Festival to hand out religious information several times.
At estimated 30,000 of Dearborn's nearly 100,000 residents are Muslim.
While there never has been a disruption of the public peace during the five years the ministry has been attending, this year Dearborn police warned Saieg he and his group would not be allowed to walk the public sidewalks to hand out information and instead would be confined to a specific spot, the lawsuit said.
After negotiations in Dearborn failed to restore the Christians' rights, the lawsuit was filed.
"It's ironic that while Americans are applauding the free speech exercised by hundreds of thousands of Muslims on the streets of Iran, the city of Dearborn is restricting free speech rights Christians are attempting to exercise on the city's public sidewalks," said Richard Thompson, president of the Thomas More Law Center.
"This case involves an important constitutional question regarding the government's ability to prohibit peaceful speech activities," said Law Center attorney Robert Muise, who argued for the Christians' rights before Edmonds.
"This preliminary ruling, while disappointing, will not affect the remainder of the case. We intend to pursue this as far as necessary," he said.
Mary Landroche, director of the city's department of public information, said the judge's ruling agreed the city had the right to establish rules for maintaining order.
"[She] did agree with the city we have an interest in controlling the crowds," Landroche told WND. She said the city's rules are "content-neutral," but she could not provide information about any other group impacted by the change.
But she said the city decided the public sidewalks are "part of the festival grounds."
Fay Beydoun of the American Arab Chamber of Commerce in Dearborn told the Detroit News there was "no problem" with the Christians being at the event, "but we do have to think about the safety of everyone."
The complaint said public streets are properly considered a traditional public forum.
"The Supreme Court has emphasized that the streets are natural and proper places for the dissemination of information and opinion; and one is not to have the exercise of his liberty of expression inappropriately abridged on the plea that it may be exercised in some other place," the complaint said.
The complaints cited a police statement that the Christians would be classified among "political parties and protesters," and would be limited to a single location.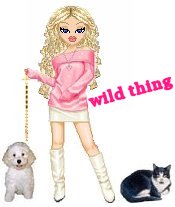 Wild Thing's comment......
"political parties and protesters"
HUH? OMG

The sad thing is that this judge probably doesn't even realize the damage that she has done to one of our fundamental freedoms - that of freedom of speech.
Mark Stein was right. When the Islamic population of a populace / country reaches above a certain percentage the effects of Shariah proponents start to take effect....and all non-Muslims experience a rollback of their religious and social liberties - this is a first tiny step in that direction.
Not even the United States is immune from the tyranny of Islamic law, if cultural relativism is allowed into our courtroom. One law should apply to everyone.


....Thank you Mark for sending this to me.


Mark
3rd Mar.Div. 1st Battalion 9th Marine Regiment
1/9 Marines aka The Walking Dead
VN 66-67


Posted by Wild Thing at June 21, 2009 07:48 AM
---
Comments
Dhimmitude, look at Iran.
Posted by: Jack at June 21, 2009 10:22 AM
---
They are demonstrating for freedom in Iran. Our courts in the meantime are curtailing Constitutional freedoms.
Posted by: TomR at June 21, 2009 12:22 PM
---
Loss of another freedom all in the name of fairness to a religion that has nothing to do with this country. Our rights as Christians are usurped in favor of a religion that wants to kill us in our own country...Yup this makes perfect sense...NOT.
Posted by: Mark at June 21, 2009 05:07 PM
---
Jack,yes and that can happen here one day.
Posted by: Wild Thing at June 21, 2009 11:55 PM
---
Tom, yes I am really upset about how our
Constitution is being trashed right before
our eyes and done by politicians and a
president. augh!!!!!!!
Posted by: Wild Thing at June 21, 2009 11:57 PM
---
Mark, it is just sickening to see this
happening, heart breaking. Your so
right Mark.
Posted by: Wild Thing at June 21, 2009 11:59 PM
---