« Nuke .........Nuke | Main | D-Day Remembered »
June 06, 2009
Burka Wearing Muzzie Freak Crashes Memorial for Pvt. William Long in Arkansas
Arkansas organized a rally in rememberance of the first terrorist attack since 9/11. Pvt. William Long was killed and Pvt. Quinton I. Ezeagwula was wounded by Carlos Leon (aka Abdulhakim Mujahid Muhammad). Channel 11 was the only TV crew out there with a camera, and the AR Dem Gazette sent a reporter and a photographer.
The event had several speakers who did a wonderful job. Video footage of them will be uploaded soon. However, the most shocking part of the event was when a muslim fanatic crashed the event.
The fanatic drove by and yelled at us, then parked in the parking lot and stood out with a homemade sign yelling anti-American and later anti-Semetic comments. Had this been a ceremony for Tiller, this would have been the top story for both local and national media.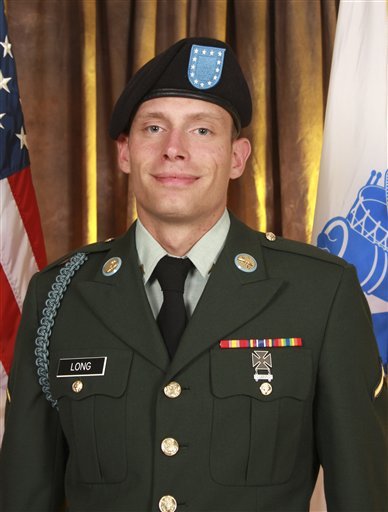 Pvt. William Long, 23, of Conway, Arkansas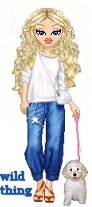 Wild Thing's comment.........
With all the pro Muslim BS from Obama there will be a lot more of this happening now. Obama has given Muslims the green light to do what they want. He even has his promise to protect the American Muslim that he and AG Eric Holder did. sheesh!

....Thank you Mark for sending this to me.


Mark
3rd Mar.Div. 1st Battalion 9th Marine Regiment
1/9 Marines aka The Walking Dead
VN 66-67


Posted by Wild Thing at June 6, 2009 07:50 AM
---
Comments
Obama has done nothing but embolden the muzzies. This will spread like any cancer. We only have to look at Europe to see the beginning results of not treating the actions of this cult called Islam.
Bob A.
Posted by: Bob A at June 6, 2009 10:24 AM
---
Maybe we need a couple of Bull Connors to round up these malcontents called Moslems. A fire hose would have worked wonders for that Memorial Service, chased her away and then continue with the dedication.
After all isn't she rubbing our noses in it just by being there. It was a half-assed muzzie who did the shooting. This is despicable.
Posted by: Mark at June 6, 2009 05:18 PM
---
I am afraid we can expect more of this as Obama has selected the muzzies in America as his victims of choice. He's inviting more over, on our dime. Obama is a muzzie.
Posted by: TomR at June 6, 2009 07:03 PM
---
Bob A., I agree, they should just
love him for all he is saying and
doing for them.
Posted by: Wild Thing at June 6, 2009 11:38 PM
---
Mark, that would have been great.
Posted by: Wild Thing at June 6, 2009 11:41 PM
---
Tom, yes, for him to invite them here
like he has done, he doesn't even care
if they attack again on our soil.
Maybe that is another reason he took
3 days to make a comment about the
terrorist attack in Little Rock.
Posted by: Wild Thing at June 6, 2009 11:45 PM
---