« Santelli: Geithner Is "Lying To The American Public" | Main | Muslim Demographics »
June 09, 2009
Bringing An End To This False Prophet Obama! by Jon Voight
FANTASTIC, this is a wonderful speech he made.

2009 GOP Senate-House Dinner
Addressing Monday nights 2009 GOP Senate-House Dinner, Fmr. House Speaker Newt Gingrich (R-GA) will likely stress the GOP's role as a "reform party." Other speakers at the annual fundraising dinner include Senate Min. Leader Mitch McConnell (KY) and House Min. Leader John Boehner (OH), among others. Actor Jon Voight emcee's the event.
Jon Voight:
"Certainly, at the outset, the democrats fulfilled their mission to paint President Bush as a war monger. And once they were able to reach out to the youth in colleges, on the internet with this lie, painting him as the evil one, never giving him credit for keeping us safe .. once they established that, then it would be easy to bring in The One, as Oprah Winfrey crowned him.
I'm also ashamed to say that Hollywood was a big part of tearing down President Bush."
Actor Jon Voight, who hosted the dinner, delivered a particularly harsh rebuke to Obama, saying he was "embarrassed" by the president and that Obama's leadership would cause the "downfall" of the country
.
"We are becoming a weak nation," he said, calling Obama a "false prophet" and his administration the "Obama oppression."

And here are Voights closing remarks: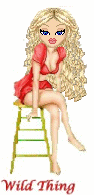 Wild Thing's comment.......
Voight also does special things to thank our troops too. This is one of them you might like to take perk at.
Jon Voight, James Caan and other celebrities served lunch and camaraderie to 1200 veterans and their families, at the Hollywood Canteen Veterans BBQ of The Beverly Hills Creative Arts Temple, on Sunday afternoon, May 18, at the West Los Angeles Veterans Administration.
The committee drew their inspiration for the May 18th event from the famed Hollywood Canteen club that opened during World War II on Cahuenga Boulevard .
Posted by Wild Thing at June 9, 2009 05:45 AM
---
Comments
JON VOIGHT WAS AT A SARAH PALIN SPEECH THAT I ATTENDED LAST YEAR. HE WAS OUT IN FRONT CIRCULATING AMONG THOSE OF US WAITING TO GET IN. HE CAME UP AND SPOKE WITH A NUMBER OF US. NO AIRS, NO ATTITUDE, JUST LIKE US. AMAZING.
I FEEL BADLY THAT THE REPUBLICAN PARTY HAS BEEN CORRUPTED BY SO MANY RINOS. TO FEW OF OUR REPRESENTATIVES IN CONGRESS, ESPOUSE WHAT VOIGHT, PALIN, AND GINGRICH BELIEVE IN. TOO MUCH GO ALONG TO GET ALONG.
Posted by: SEAN. at June 9, 2009 11:04 AM
---
It is always encouraging to see a celebrity going against the current in the Hollywood land of fads. Jon Voight is a good actor, but he is also a good spokesman for the conservative movement.
Posted by: TomR at June 9, 2009 01:49 PM
---
Excellant speech. Hopefully it will rub off on some Republicans. We can only hope.
Posted by: Mark at June 9, 2009 07:21 PM
---
Sean, that is great, thanks for sharing
about him being at the rally.
I heard O'Reilly ask him tonight
something about not really being qualified
to do speechs etc like he is...I might
have had it wrong. But Voights answer
makes me think I did hear right.
Voight replied.....well Mr.O'reilly
I love America and I think that is enough
to qualilfy me.
I was proud of him and his reply, O'reilly
was being a real jerk to him.
Posted by: Wild Thing at June 10, 2009 12:25 AM
---
Tom, I agree, so far it has not
seemed to effect his work. He has
been in several films the last few
years. He really speaks at a lot of
places which is great, he gets the
word out and does not hold back.
Posted by: Wild Thing at June 10, 2009 12:29 AM
---
Markm, yes I hope so. One of the write
ups said he was the only really good
speaker at the event. The rest did not
lay into Obama that much.
Posted by: Wild Thing at June 10, 2009 12:32 AM
---
I used to watch O'Reilly all the time. No more. He has become too full of himself. He also plays the "PC" game too much. Arrogant, Blow Hard Irishman.
Posted by: SEAN. at June 10, 2009 10:27 AM
---